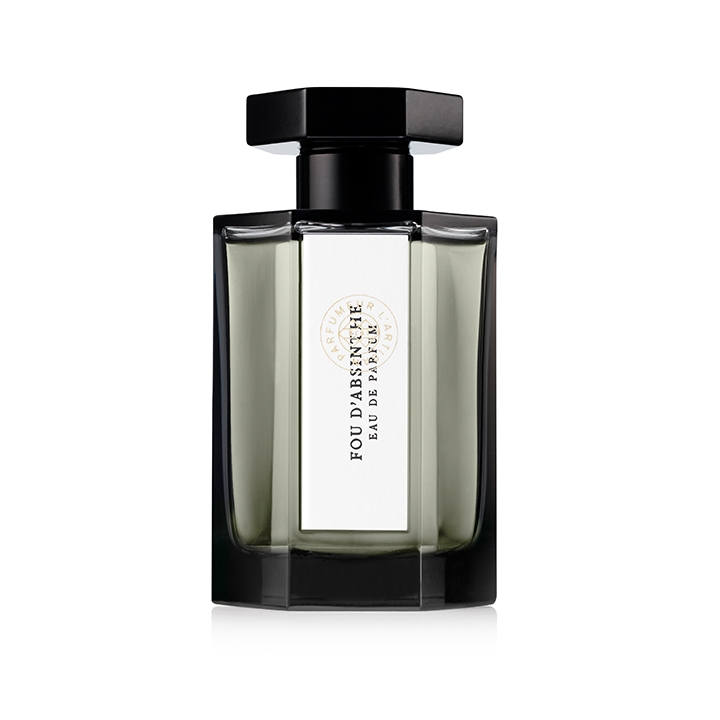 Fou D'Absinthe EDP 100Ml
Absinthe is the green fairy of inspiration, known to bring visions, madness and wanton dreams. Absinthe was the iconic drink of Bohemian Paris - wild nights at the Moulin Rouge were fuelled by this forbidden wormwood liquor. It embodies illicit fun, freedom of mind and a playground of contrasts. The unique element of this fragrance is the constant play of juxtapositions. Sitting by the warm crackling fire, with the frosted absinthe in hand, set ablaze as it blends with spices and balms. The balance of fresh and spicy, warm and cool is perfectly balanced in this fragrance. Fou D'Absinthe is mysterious and playful, evocative of wandering through a magical snow covered pine forest, frosted all over with white snow, little branches peaking out, pinecones scattered on the ground. Despite the freezing cold, there is comforting warmth, delicious sparkles of exotic spices filling the air. The perfect contrast of warm and cold in one perfume.

NOTES
Top: Wormwood, Angelica, Blackcurrant
Middle: Ginger, Patchouli, Cloves, Star Anise, Nutmeg, Pepper
Base: Balsam Fir, Incense, Pine Needles

HOW IT WEARS
The Pine, Absinthe and forest-y notes really stand out in Fou D'Absinthe, with the softness of all of the spices gently mingling in the background. This fragrance has great wear; we find that it generally lasts around 8 hours in the skin, settling into an aromatic and uplifting aroma.

LORE LOVES
We love the warm and cool tones that blend so seamlessly in Fou D'Absinthe. We love that the Absinthe note is still the star of this fragrance however it takes such a wonderfully spicy turn that creates beautiful warmth on the skin.

PERFUMER
Olivia Giacobetti

ABOUT THE BRAND 
L'Artisan Parfumeur, the original niche perfume house was launched in 1976. The iconic French perfume house has paved the way for niche perfumes, while working with some of the world's best noses. L'Artisan Parfumeur continues to innovate and create artisan, niche perfumes. A perfume collection for the perfume connoisseurs, L'Artisan's signature perfume style remains at the forefront of the niche perfume world setting trends and creating unique masterpieces.

FREE RETURNS
Love your fragrance or return it for free. Learn more about The Lore Promise here. 
1 in stock