Mother's Day is just around the corner and whilst this year is going to be quite different for a lot of us there are still many ways we can celebrate our Mums and Mum figures in our lives. Whether it is zoom brunching, gorgeous flowers dropped at her door, a hamper of her favourite foods delivered and lets not forget an amazing gift of Lore treats, Mum doesn't have to miss out this year. We thought we would pick our top picks for Mum and list them below to hopefully give you some inspo for gifting this year. We hope you love this…and if you're reading this Mum, we love you! 💕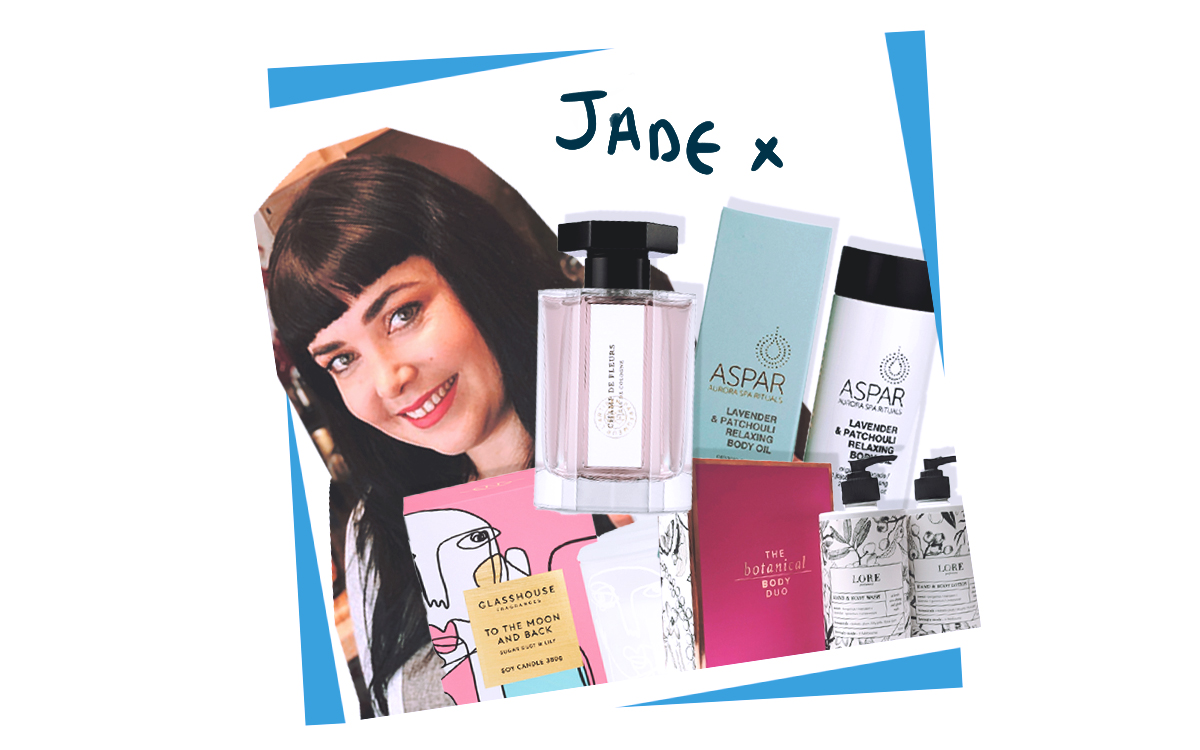 I usually don't get to spend Mother's Day with my Mum in person as she lives in NSW 😥 so the whole social distancing thing isn't really changing much for me. But every year I always love to spoil her with flowers and a huge gift from Lore, so she feels special and knows that I am thinking of her! This year I thought I'd send Mum a pamper hamper…with the current state of the world right now we all need a bit of extra pampering and self care. I know she is going to love these Lore goodies…a new perfume, a candle and some indulgent body care products. Love you Mum and thanks for being so amazing!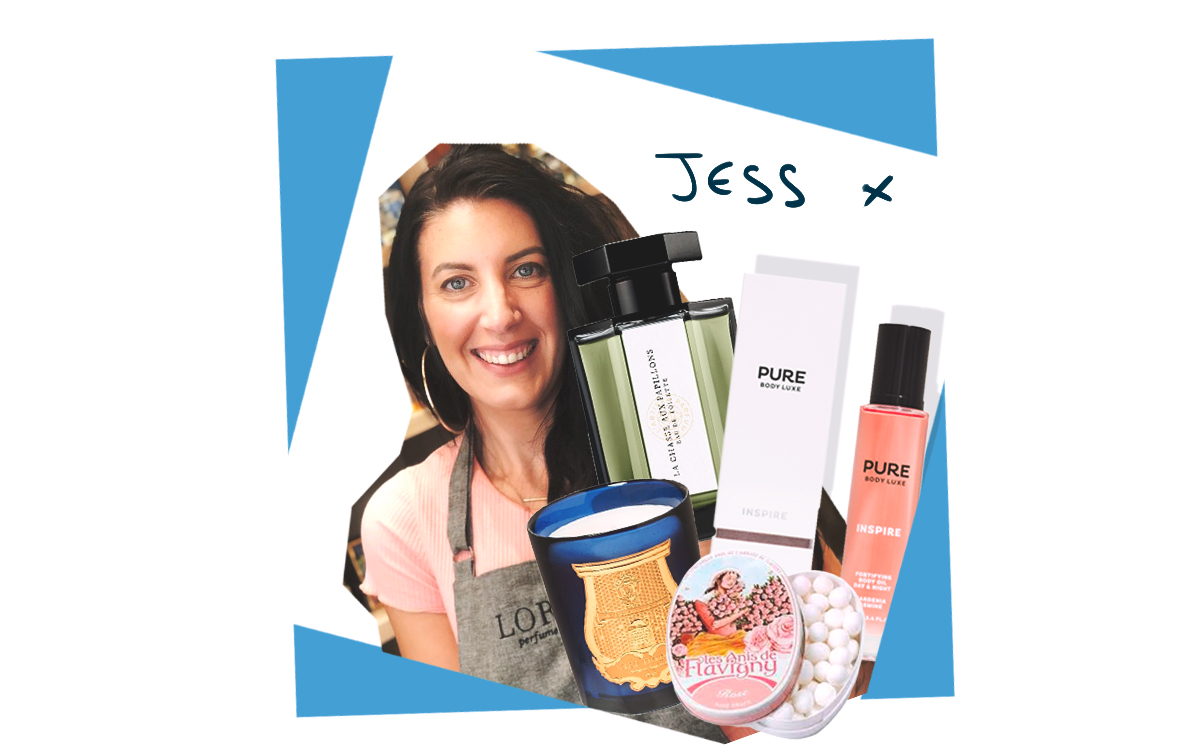 With Mother's Day just around the corner it only just occurred to me that this year would be very, very different! Usually my sister and I get Mum something cute as a gift, get her a gorgeous big bunch of flowers and cook her a delicious meal. This year I'll just be face-timing Mum I guess! And to make up for this I'll also be posting her the best pampering gift ever, as we all do our part to self isolate and keep everyone safe.
I've decided to put together a virtual bunch of flowers in the form of products that will live on much longer than any flowers will (plus my Dad has a very impressive green thumb so she currently has the actual flower part well covered). So to create a gorgeous alternative to a bunch of flowers I've picked a variety of floral themed products from Lore to gift to Mum.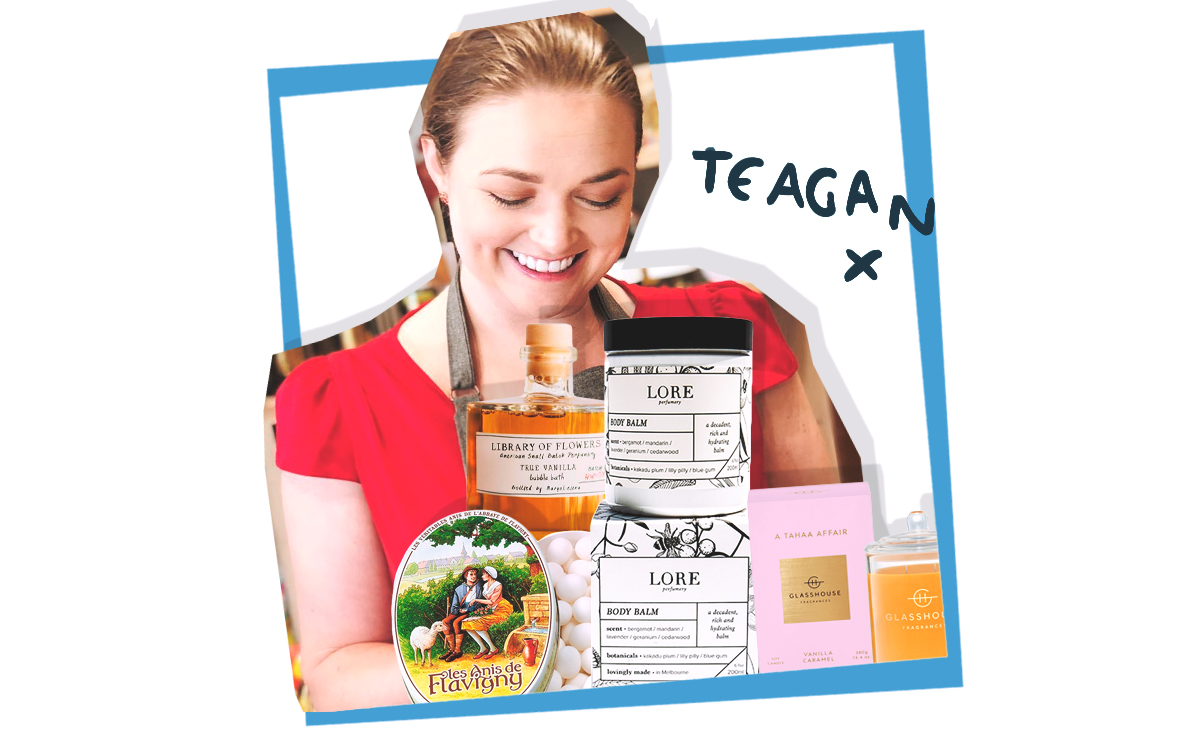 Mum and I normally spend Mother's Day together as the rest of the family are interstate, this year we cant make the trip to see her, and its really devastating as she just bought her own home and it would have been our first Mother's day celebrating in her place! So to make it extra special I am going to be gifting mum a pamper pack full of my favourite Lore products for the home.
Glasshouse A Tahaa Affair Candle 380g $44.95

– Mum will love this scent! She can't say no to anything caramel, I get my love for all things sweet from her. The pineapple and coconut will transport her away from a lonely Mother's day in self isolation to memories of beach holidays we had together as a family.
Library of Flowers Bubble Bath – True Vanilla 500ml $69 – no better way to enjoy your own time than a warm bubble bath! And this is no ordinary bubble bath, it smells absolutely divine and leaves your skin feeling silky smooth. I can't be there to spoil her, but at least I can give her something to spoil herself! Even the bottle is gorgeous and would look so luxe in the bathroom of her new home. Mum's great at reusing old containers and bottles, I can imagine her doing something creative with this bottle when its empty.

Anis de flavigny Anise Pastilles 50g $6.95

– Mum will think this tin is so cute! She will probably eat the whole tin in one go, another trait I have inherited from her. I can remember eating whole bags of liquorice bullets with her as a kid, so this is a sweet way to create some nostalgia from far away.
Lore perfumery Body Balm 200ml $24.95 – Mum has been spending most of her self-isolation digging up her garden and spring cleaning the house. That, as well as all the excess hand washing, is making her hands dry and cracked. Our body balm will be perfect to soothe sore hands, hydrate and nourish the skin overnight. And of course as this is one of the products we created ourselves Mum is really proud of them and loves having them around the house.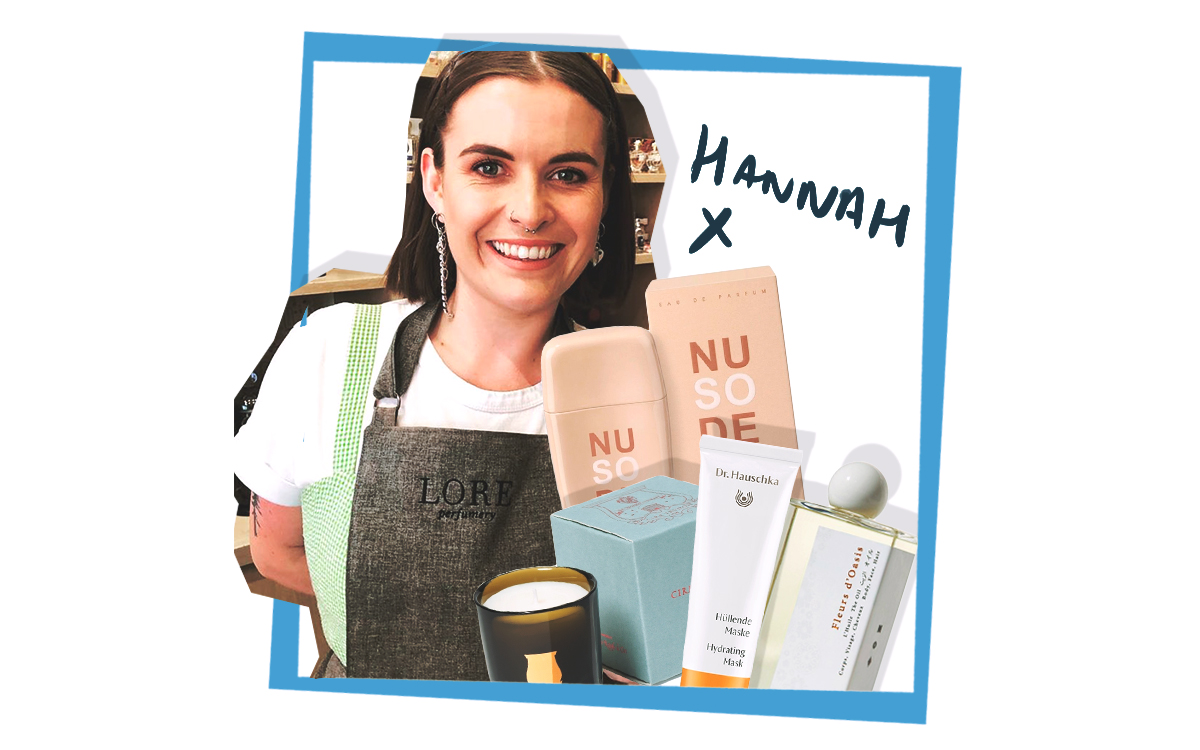 Mother's Day is around the corner and let's face it, it's going to be a little different this time around. But that's okay, because even in these times of uncertainty and these times of not knowing what's next, we can take solace in the normality of things, we can thrive knowing that the world is still going, we are still celebrating and loving. And we can still show our appreciation for the ones who shaped us, whether that be your Mother, Aunty or Grandmother, we can still show them we care, and still want to make this one hell of a Mother's Day!
I've had a little time on my hands recently (haven't we all?), so I've taken the opportunity to think about how I can make this Mother's day something different for Mum this year, normally we would try and get the whole family together back home in Wangaratta and have a family feast. This year however, I thought "you know what?" my mum rocks, she works incredibly hard, never stopping to have time to herself, and never having a moment to truly indulge on life's little treats. So it's time for Mum to sit back, relax and feel pampered, with this little self care hamper I have put together and I just know she is going to LOVE it, because who wouldn't?!
And there it is, just a few little things to make Mum feel special and to let her know I am forever grateful for everything she has done for me in my life thus far and for years to come.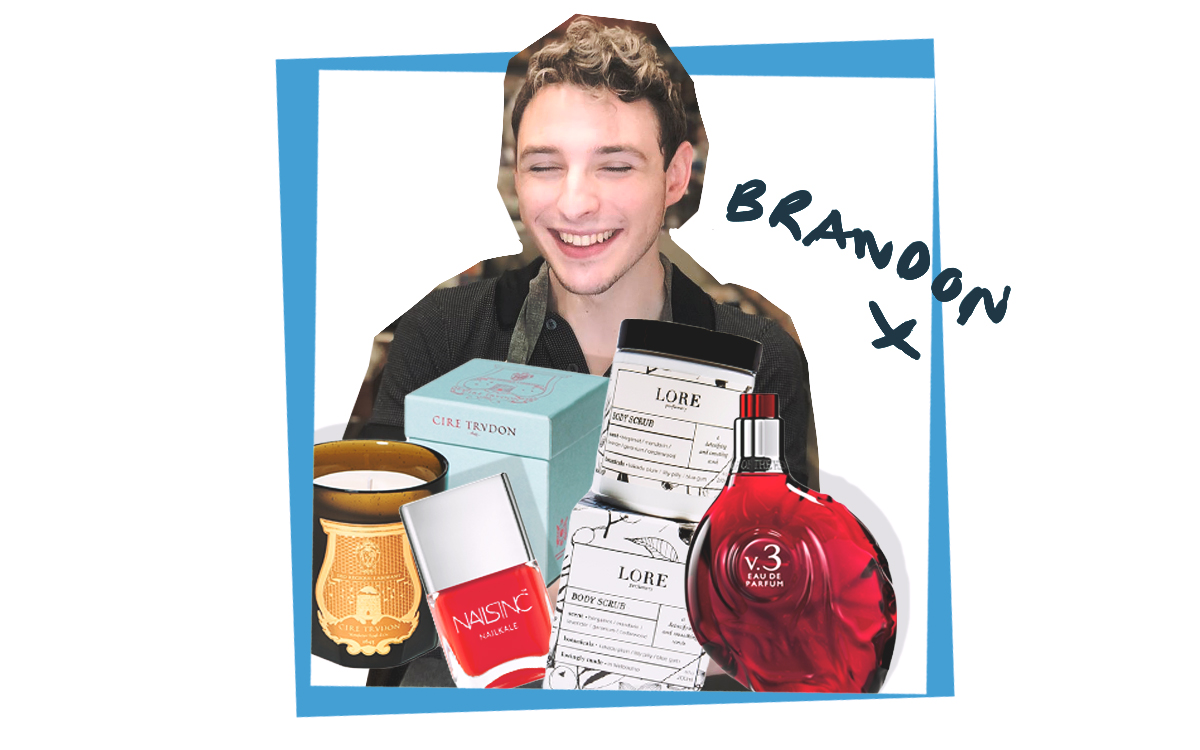 My mum is very big on celebrating things, and whatever the occasion, it has to be on the day. Mothers Day has changed a lot over the years as I've grown up, but every year both mum and I will organise to see each other without fail. This year is going to be a little different than usual, with the social distancing of course. It will also be the first year I have not seen my Mum for Mother's Day.
That said, because I will not be able to see her, for me this will be one of the most important ones that I will really have to put some effort into. After a lot of thought, I think I might be onto some winning ideas. My ultimate Mother's Day pack for Mum this year will be:
Cire Trudon Odalisque Candle 270g $125

– everyone who goes to my Mum's house knows it smells good. Why? Because I keep her supplied with good candles. While I love Cire Trudon's Gabriel, especially coming into winter, I know my mum loves a clean fresh scent in the home. The brand are the oldest candle makers in the world, an art passed down through the company woman to woman that echoes moments in time. I think this will be a wow, not just for my Mum but also her guests. This scent is full of Citrus and Orange Blossom, which will uplift her mood, making it great while being cooped up indoors. I might even pair it with the Odalisque Scented Cameos, as the cameos have a more concentrated scent. So when Mum doesn't feel like creating some dramatic ambience with a candle at night, she can light a cameo and still have the incredible burst of scent that will reset the house and keep it feeling like a home. A signature smelling home at that.

Map of the Heart V.3 Red Heart – The Heart of Passion EDP 90ml $250

– fruity and juicy, this is the fragrance of passion. This is the forbidden fruit that tempts us. My Mum loves this kind of scent. She is also often the last person she will buy things for, making sure everybody else has what they need and are happy before she buys something for herself. I want this to be a reminder for her to think of herself a little more. To listen to her heartbeat, and jump a little more for the moments and things that bring her joy. She deserves them just as much as any of us, and I want her to remember that every time she spritzes this fragrance on. I'll of course be getting the Display Stand to go with it, because I also want her perfume to be showcased for two reasons. The first, to show off her great taste and add a pop of dynamic colour into her home. It's a conversation starter. The second reason, so that every time she sees that bottle, she remembers to live life and do the things that make her smile and her heart sing.

Nails Inc Nail Kale Hampstead Grove $25

– Mum's nails have taken a beating from a few acrylics. This nail polish will help to heal and strengthen the nail, as well as give her a powerful and classic colour. Like the perfect lipstick, the right nail polish is essential, and one that helps keep the nails in great shape is a great place to start.

Lore Perfumery Botanical Body Duo $49.95

– I don't know about your Mum, but mine isn't super into skincare and her skin tends to be a little on the sensitive side as well. That said, she does love a good body product that will leave her feeling fresh and amazing. The wash is incredible, it's gentle and velvety, while the lotion is light weight and sinks in fast while still nourishing the skin. The scent is gentle, and has quite a few Australian natives in it. Add in the fact that they are $14.90 cheaper to buy together than separate and come boxed, I am sold!

Lore Perfumery Body Scrub 200ml $24.95

– the fifth on my list I know will be a favourite. It's a dry scrub with a hint of coconut oil. My Mum raves when she gets a good scrub, they are always a way to her heart. To be fair, who doesn't like feeling silky soft? Coming into winter where we don't usually get out much anyways, hopefully this will be the self care trick to keep her loving life.
Flowers! These aren't from Lore, but are also important. Mum likes to support local, and with the owners at our store being a girl boss crew, who are local and support local, I think this list ticks her boxes. As for the flowers, she still has the flowers I gave her for our first mothers day. Hand pressed and in a photo album. So you see, these for me, are a must. Flowers for me are a reminder of the beauty of life. They are also short lived, which reminds me to have gratitude for what I do have. Right now, I am grateful to have the worlds best mum, and I hope after getting her gift basket of goodies that she's grateful to have me too.
Stay well and have a great Mother's Day everyone.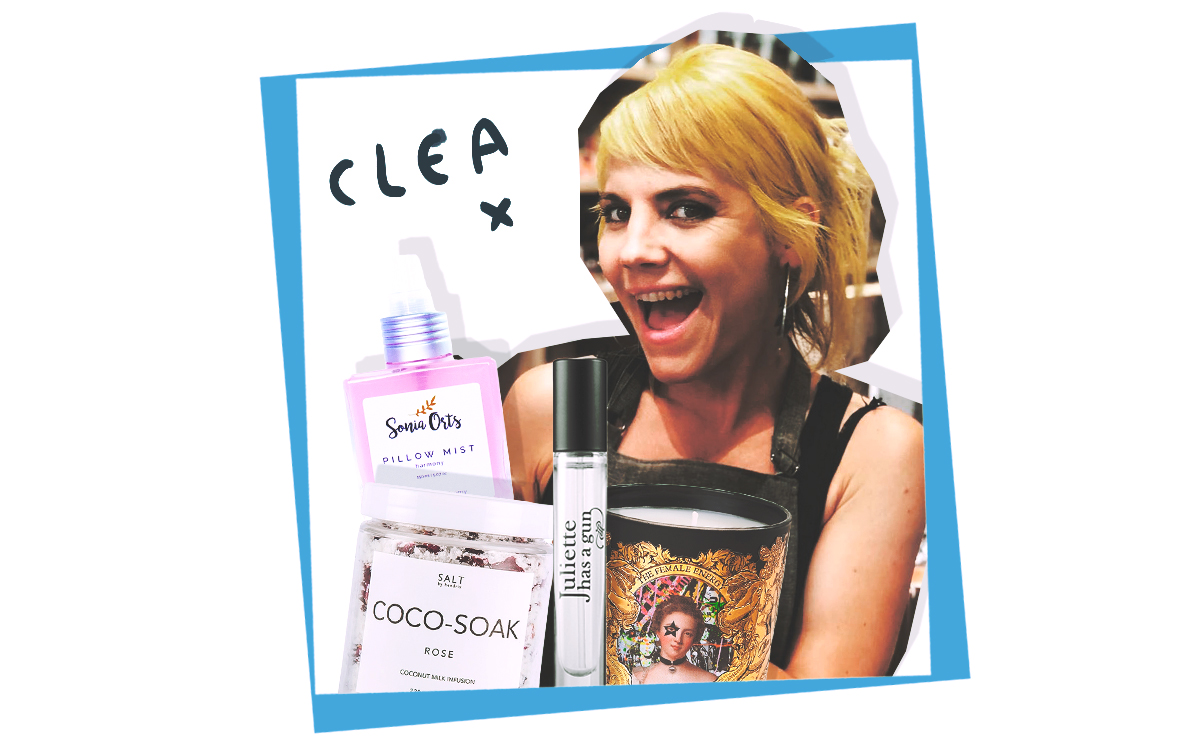 My Mum's a legend who deserves something special, but as it will be for most of us, Mother's Day will be somewhat different this year. Given she lives far away, we'd normally spend the day having lunch & some quality time we don't often get together, but seeing as that won't be possible, I dreamed up a carefully selected gift package she can enjoy alone in her own time. Thank the Lore-d for online shopping 🙌