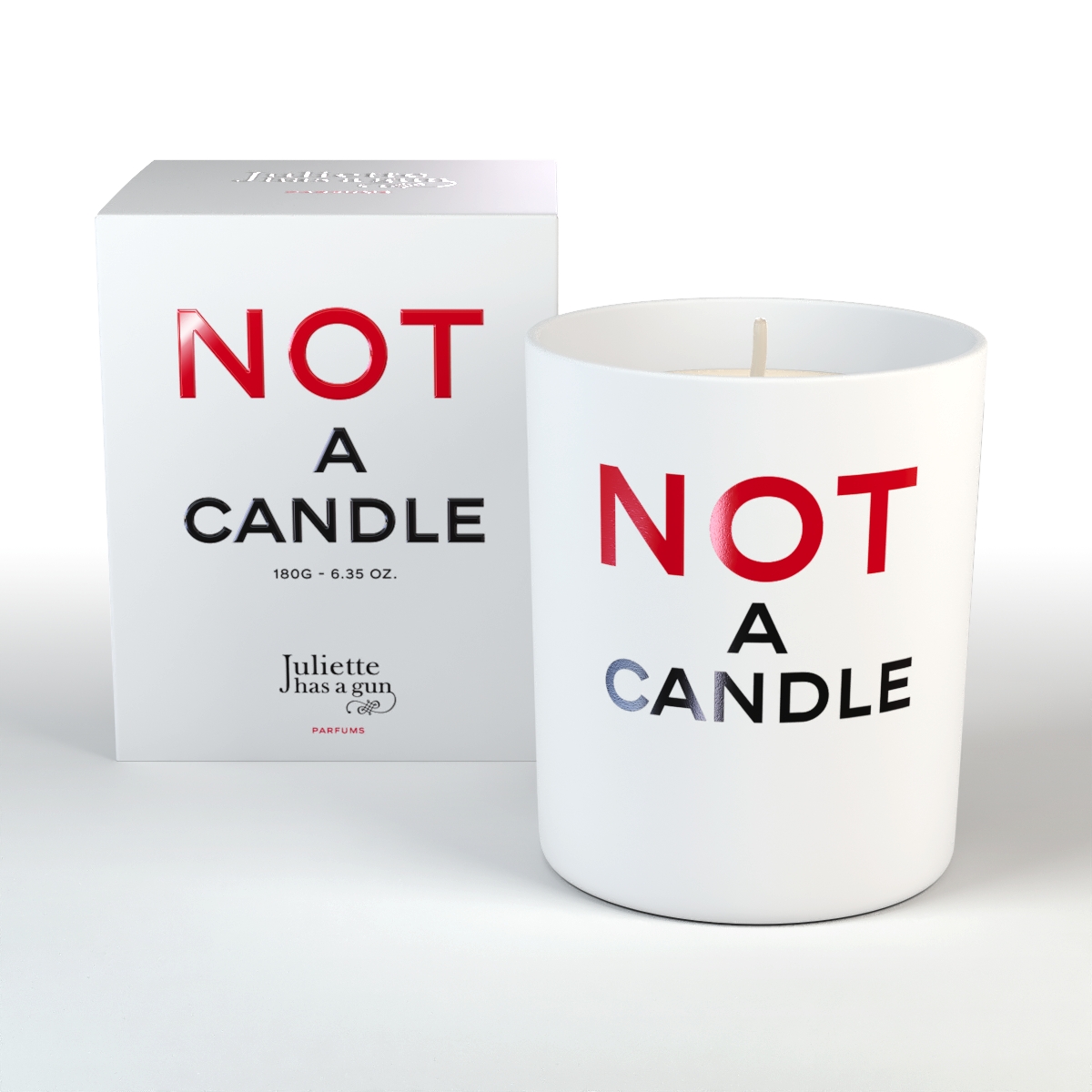 Not A Collection – Not a Candle
NOT A PERFUME - FOR YOUR HOME

Clean, pure and unique. You can enjoy Not a perfume's fragrance for hours with the Not a Candle from Juliette has a Gun.

We fell in love with the candle vessel instantly and the scent is gorgeous. They really have encapsulated the iconic Not a Perfume scent perfectly in this candle. Burn this candle and it's delicate trail will linger few hours in your favorite room. 


ABOUT THE BRAND
Created in 2005, Juliette has a Gun is the wonderful fragrance world of Romano Ricci. Born into fragrance royalty, Romano Ricci had perfume in his DNA as the great grandson of Nina Ricci. The Juliette has a Gun range was originally based solely around the rose - like a woman, Ricci says a rose is beautiful, intoxicating, delicate and thorny. The Juliette has a Gun range is contemporary, assertive and full of life. Ricci was inspired by the Shakespearean tragedy, Romeo and Juliette, however the modern Juliette in this story comes armed - she carries a weapon, her weapon is her scent. And she uses her scent for seduction, flirtation and provocation. Juliette has a gun is rock meet romance in a bottle.

5 in stock