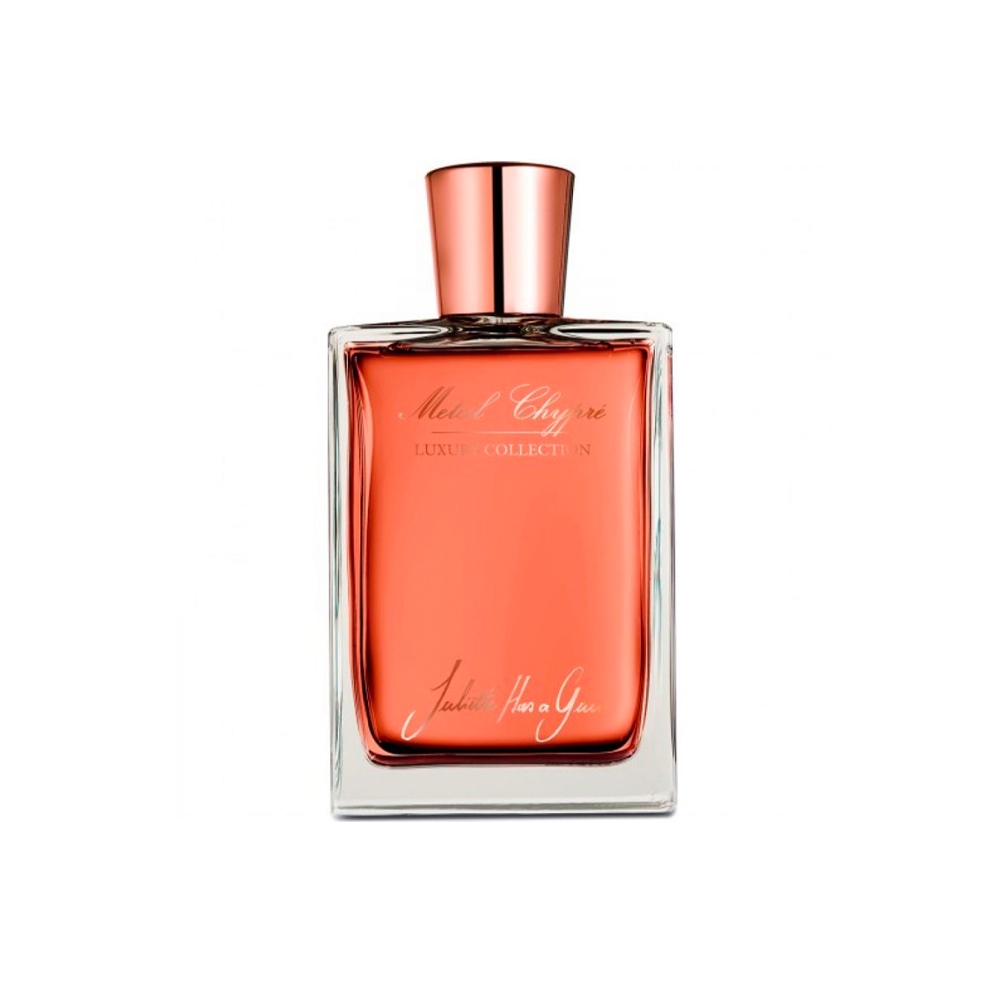 Luxury Collection – Metal Chypre EDP 75ml
The smell of copper, fusante, cold, metallic, resolutely modern. A cheeky remix of a classic chord, this composition modernises the interpretation of chypre (bergamot, extreme amber, patchouli), without weakening its character. A union of traditional and modern perfumery, an alloy of today and yesterday, the futuristic interpretation of a classic genre of perfume. Metal Chypré, or the art of reconciling the cold and the desire for refinement is a unique and unforgettable scent.

NOTES
Top: Bergamot 
Middle: Patchouli
Base: Amber, Tonka Bean 
 
PERFUMER
Romano Ricci

HOW IT WEARS
The Juliette has a Gun range is a very concentrated juice so the longevity is generally around 8 hours – the silage is good without being overwhelming. This scent on the skin has the depth and intensity of a classic chypre, however sparks of cold, icy tones to open, then the base settles to a softer leather warmth.

LORE LOVES
We love a classic reinvention and Metal Chypre is unique but also a respectful nod to the chypre perfume family.

ABOUT THE BRAND
Created in 2005, Juliette has a Gun is the wonderful fragrance world of Romano Ricci. Born into fragrance royalty, Romano Ricci had perfume in his DNA as the great grandson of Nina Ricci. The Juliette has a Gun range was originally based solely around the rose - like a woman, Ricci says a rose is beautiful, intoxicating, delicate and thorny. The Juliette has a Gun range is contemporary, assertive and full of life. Ricci was inspired by the Shakespearean tragedy, Romeo and Juliette, however the modern Juliette in this story comes armed - she carries a weapon, her weapon is her scent. And she uses her scent for seduction, flirtation and provocation. Juliette has a gun is rock meet romance in a bottle.

FREE RETURNS
Love your fragrance or return it for free. Learn more about The Lore Promise here.
1 in stock