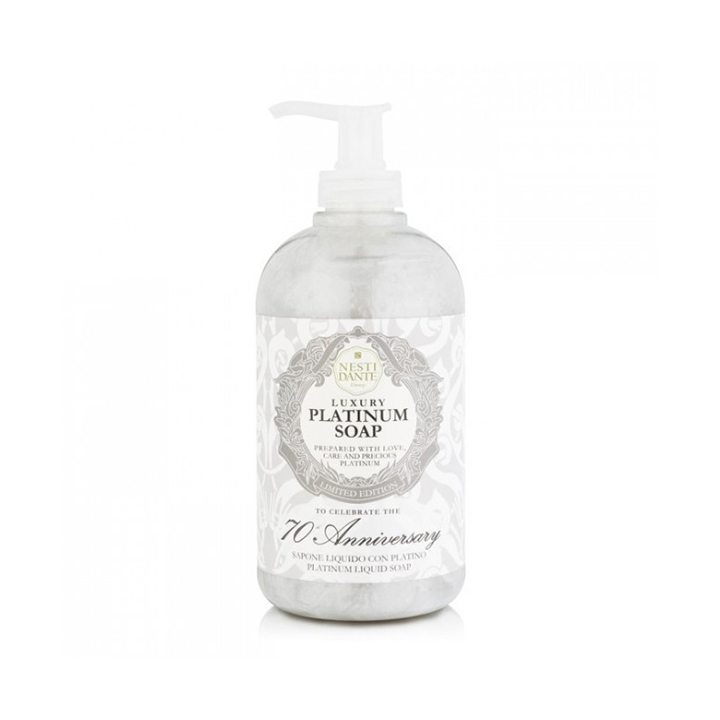 Platinum Hand & Body Wash 500ml
To celebrate its 70th anniversary, Nesti Dante has created a precious hand and body cream prepared with Platinum, the most precious of materials. This ingredient has been revered in ayurvedic medicine as a precious antioxidant that promotes healthy, firm skin. This product is also excellently paired with a handy pump mechanism that ensures a mess free hand wash!
Made with love and care in Italy.
Apply to wet skin and create a lather, rinse.
5 in stock