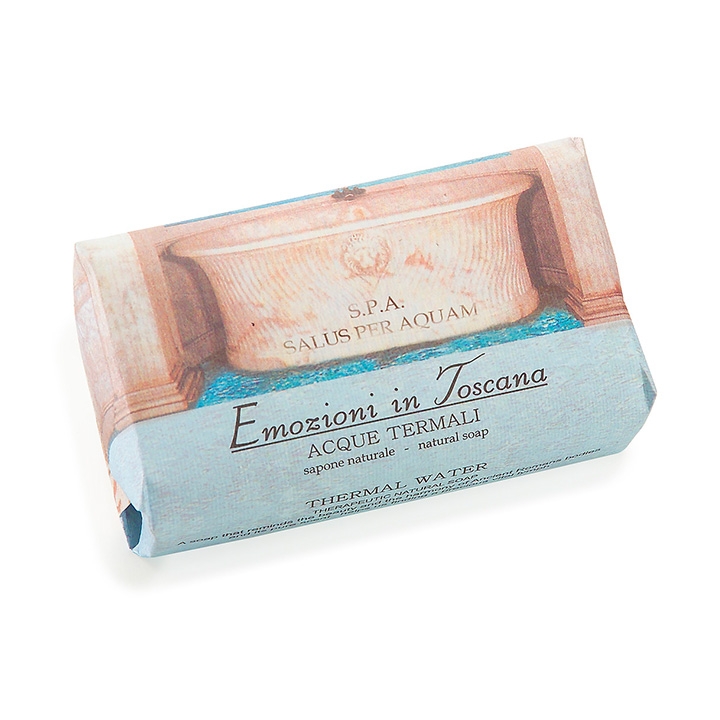 Thermal Water Soap 250g
The Thermal Water Soap is a best seller, known for its calming properties that work magic on all skin types! This fresh scented soap bar captures the heart and soul of the traditional Tuscan family home. Long lasting, this soap is the perfect home gift that represents love and care.
Made with love and care in Italy.
Apply to wet skin and create a lather, rinse.
12 in stock