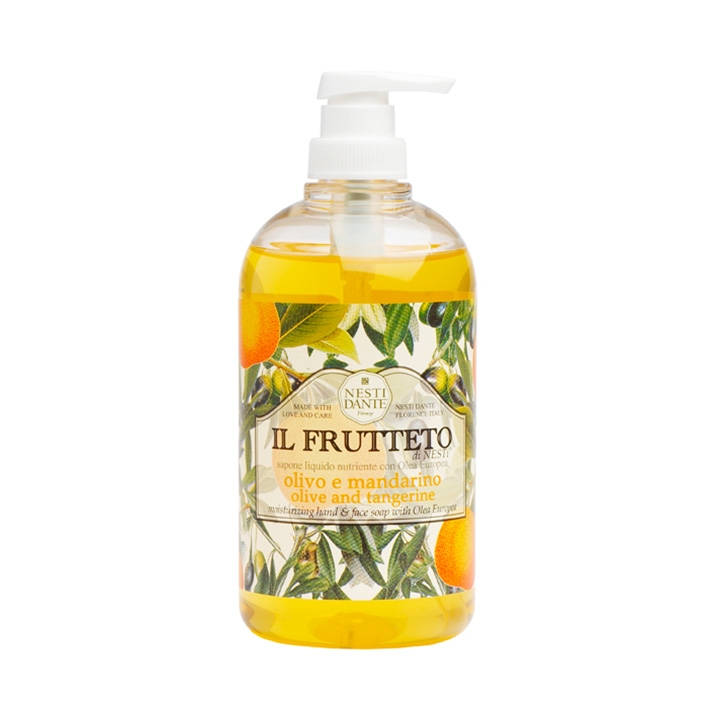 Olive and Tangerine Liquid Soap 500ml
This soap, made of pure olive oil, is particulary mild and effective on all skin types and ages. Both the young and sensitive, to the more mature skin that needs a little more respect, Light in fragrance of tangerine this soap will offer a calming experience. Made in Florence, Italy.
Apply to wet skin and create a lather, rinse.
Aqua, Sodium Laureth, Sulfate, sodium chloride, Parfum, glycerin, Olea Europaea Leaf Extract, Cocamide Dea, Citric Acid, Methylchloroisothiazolione, / Methylisothiazolinone/ Magnisium, Chloride Magnisium Nirate, Alpha isomethyl Ionone, Citronellol, Limonene, Hexyl Cinnamal, Linalool. *from sustainable plantation
4 in stock