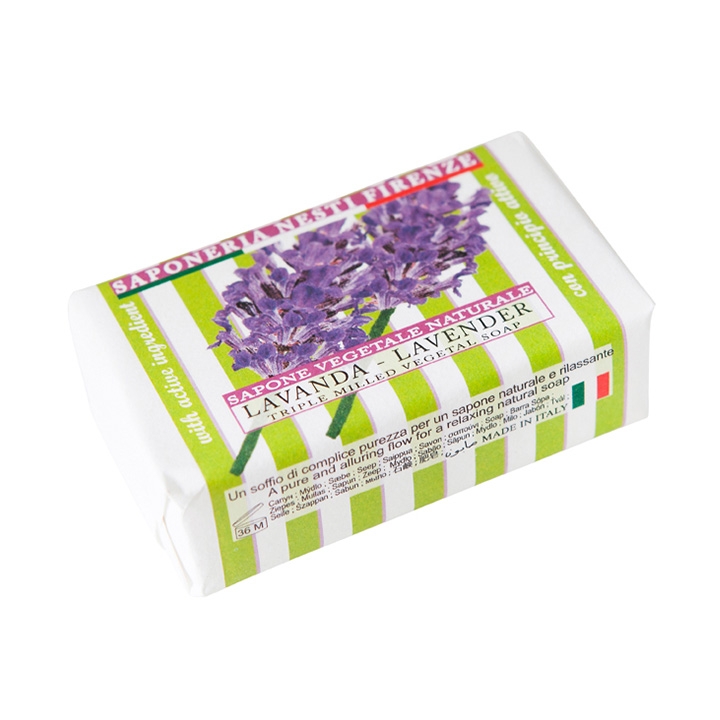 Le Deliziose Lavender 150g
Lavender sourced locally from the fragrant hills of Tuscany is the inspiration for this beautifully relaxing soap bar. Indulge at bathtime with this delicious natural soap designed to cleanse and soften skin. Made with love and care in Italy.
Apply to wet skin and create a lather, rinse.
Sodium Palmate*, Sodium Cocoate/ Palm Kernalate*, Aqua (water), Fragrance, Glycerin Lavendula Angustifolia Extract, Sodium Chloride, Tetra-sodium etidronate, Tetrasodium EDTA, Titanium Dioxide, Coumarin, Limonene, Geraniol, Linalool*from sustainable plantation
8 in stock