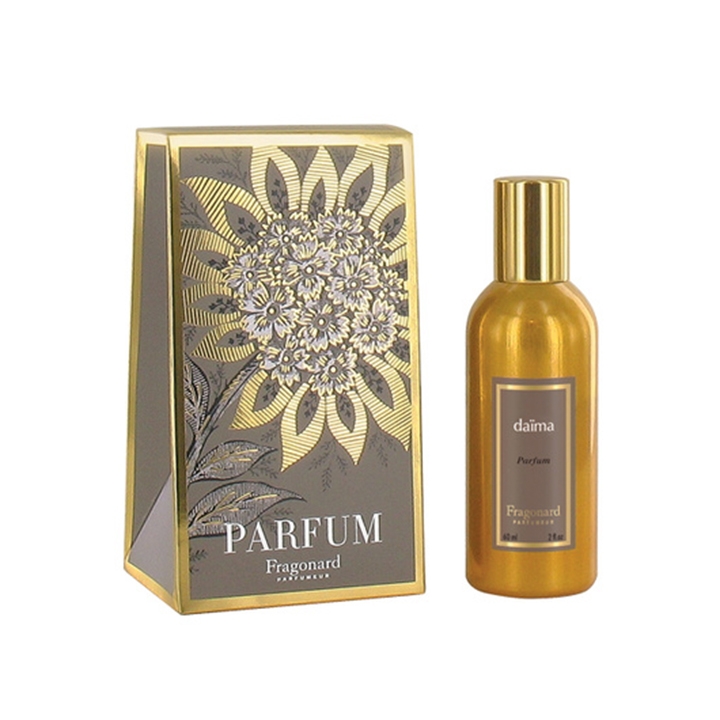 Estagon Range Daima EDP 60ml
Translating to 'everlasting', this new perfume in the Fragonard collection is gourmand perfection. The note of Almond is creamy and sensual on the skin, the perfect scent to wear on dates as you create everlasting love! This perfume is in perfect harmony - slightly sweet, a little bit earthy with the softness of floral notes. Daima is a playful scent that lasts well on the skin, the warmth in the base draws you in for one more sniff every single time! We really get the soft warmth and creaminess of Heliotrope, Almond and Sandalwood standing out in this blend. This perfume feels as though it is the love child of Fragonard's iconic Eclat and Belle Cherie. It's like the blending of summer and winter in one scent to create the ultimate all year round, any occasion perfume!

Top notes of Bergamot, Anise and Mandarin.
Middle notes of Almond, Peach and Gardenia.
Base notes of Sandalwood, Violet and Heliotrope. 
2 in stock