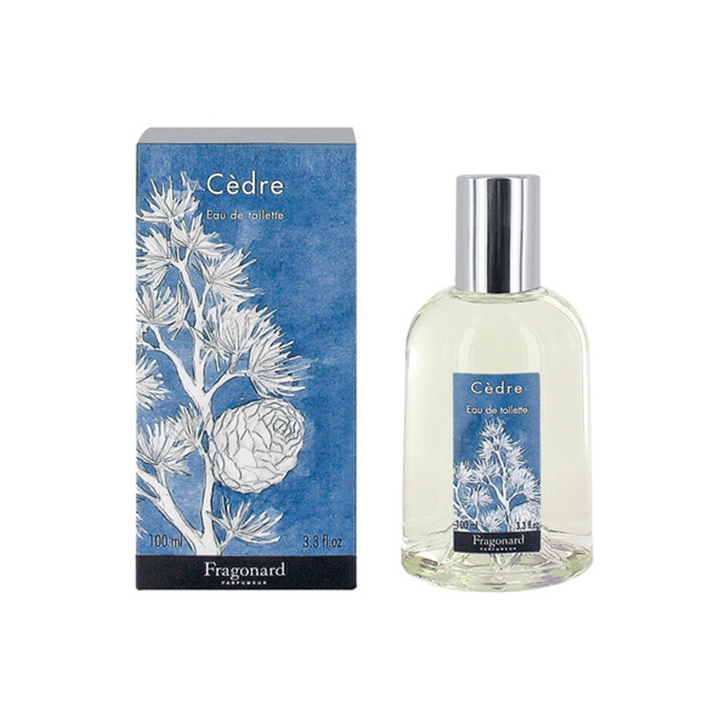 The Naturals Cedre EDT 100ml
A part of Fragonard's 'Wood Collection', Cedre is inspired by the essence of the grand Atlas Cedar trees. Their fragrant wood forms the heart of this scent, then Fragonard recreates the scents of a crisp and fresh breeze coming through with their unique blend of notes to complement the Cedre. A bright and uplifting ode to nature, Cedre is a wonderfully playful 'nature' based scent.

NOTES
Top: Lemon, Mandarin, Sage
Middle: Atlas Cedarwood, Cinnamon, Green Tea
Base: Musk, Ambergris

PERFUMER
Undisclosed

HOW IT WEARS
We get a crisp 5-6 hours of wear out of Cedre as an Eau de Toilette. It quickly settles over the skin as a soft, citrus mist that you can expect to get a juicy freshness out of for hours. As the fragrance softens the Cedar and Musk notes create a clean, woody depth with the slight sweetness of Cinnamon coming through.

LORE LOVES
Cedre is crisp and juicy and the perfect scent for someone wanting something clean and fresh that splices with a little fruity fun. The zesty Lemon and Mandarin cut through the air and compliment the Green Tea adding another layer of fresh cleanliness, leaving the fragrance dynamic and layered in its approach.

ABOUT THE BRAND
Named after the famous Grasse-born painter, Jean-Honoré Fragonard, the perfume house of Fragonard was created in 1926 by Jean-François Costa. Today, his daughters Agnès and Françoise preside over the perfumery's destiny, as it has passed through several generations. Well known for owning and operating the Fragonard Museum (Musee de Parfum Fragonard) – a unique museum concept that brings to life the mythical and often mysterious world of perfume. An iconic museum to accompany an iconic perfume brand!

FREE RETURNS
Love your fragrance or return it for free. Learn more about The Lore Promise here. 
3 in stock