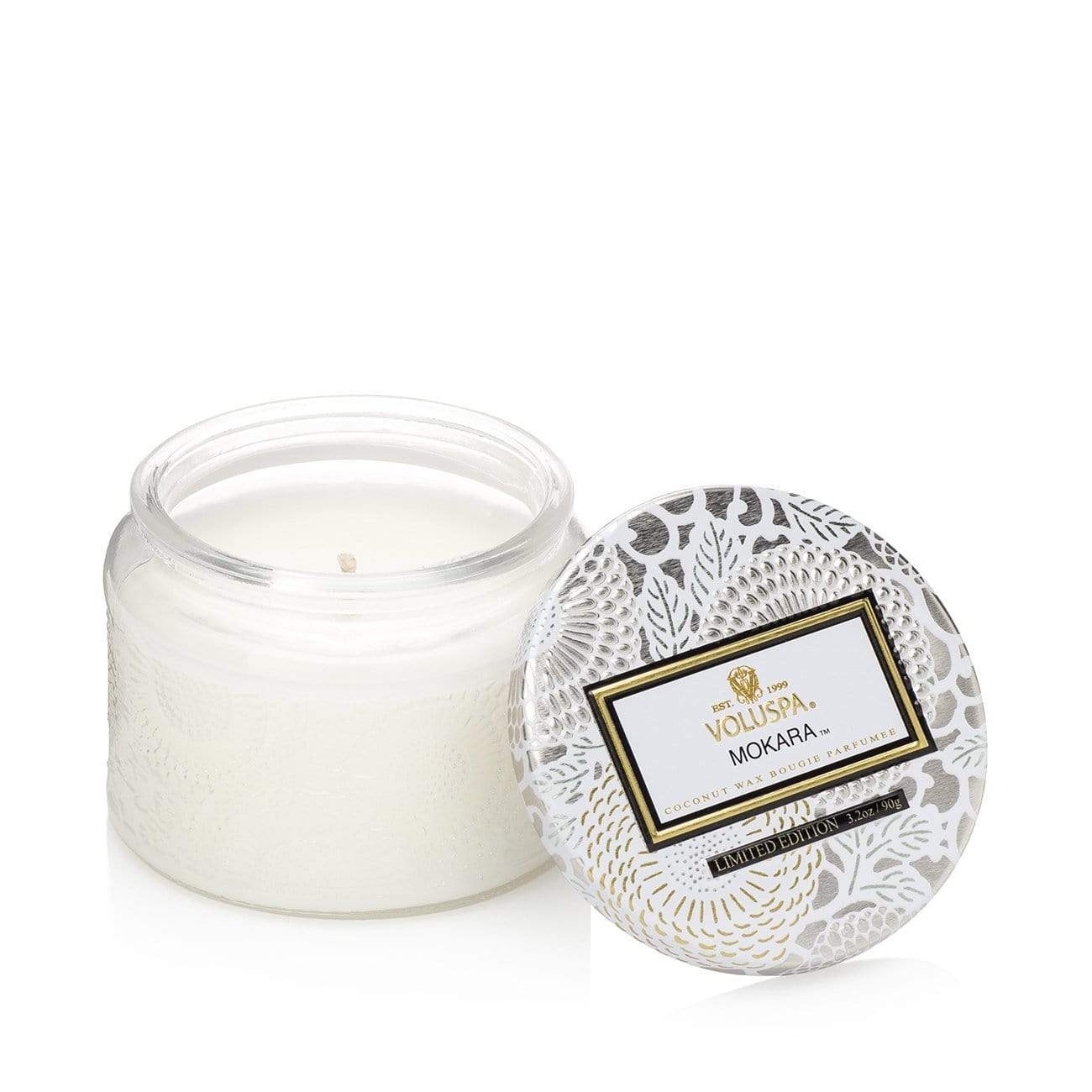 Mokara Petite Jar Candle
Mokara: Mokara Orchid, White Lily and Spring Moss

VOLUSPA's Mokara candle is a stunning example of master candle making. This VOLUSPA classic combines notes of orchid, white lily and spring moss, creating a light, clean scent unlike any other. Made in the USA using creamy apricot and coconut wax and 100% cotton wicks. Phthalate, paraben and sulfate free. Burns for 25 hours.
5 in stock