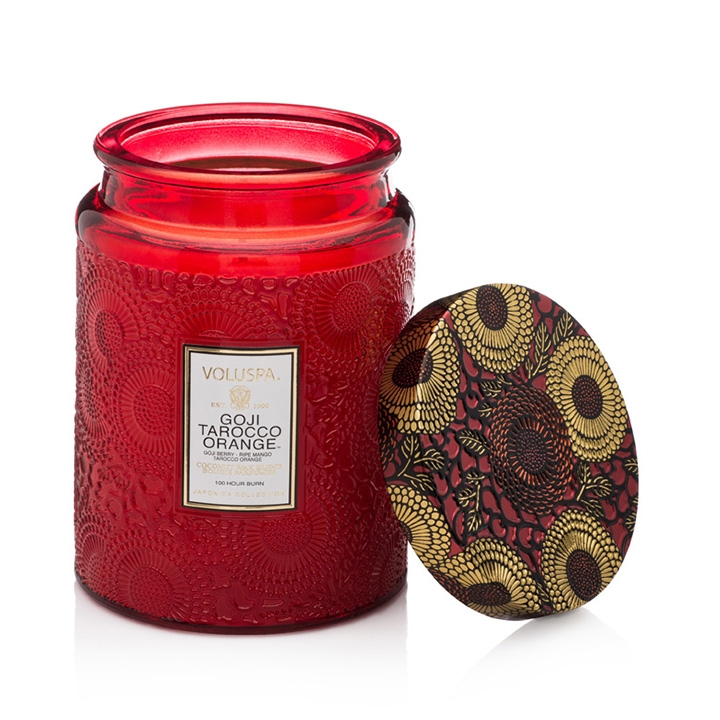 Goji Tarocco Orange Large Jar Candle
Goji Tarocco Orange: Note of Goji Berry, Ripe Mango, and Tarocco Orange 
A classic embossed glass jar design and Voluspa's proprietary coconut wax blend get an update with discerning Japanese inspiration. Beautiful hues glimmer as the flame illuminates delicate embossing. You'll love using the jar for jewelry, flowers or decor long after the candle is gone.

Burn time is approximately 100 hours.
12 in stock