Welcome to the wonderful world of Heretic Parfum; a fragrance collection inspired by nature. Made from 100% naturally derived botanical ingredients, Heretic lives up to their namesake by stirring up the status quo in the fragrance world. With an ethos of complete transparency, Heretic Parfum is non-gendered fragrances (and candles) that are free from synthetics, never tested on animals and vegan. They provide full ingredient listings as they believe that each individual deserves to know exactly what they are putting on their skin.
Bringing the wild and carnal elements to life through scent, Heretic's collection shows the sexy side of naturals. Their 'Dirty' collection takes clean fragrance and turns it on its head, creating suggestive and dirty perfume blends. This is not your typical all-natural perfume range – the Heretic Parfum collection does not smell like essential oils, they smell like fine fragrance and give us the best of both worlds – incredible smelling fragrances with clean, pure ingredients.
Being all natural means that Heretic's collection has an effect not only on the way we smell, but on the way we feel. These natural ingredients have a therapeutic impact, they go beyond just smelling great and explore the holistic benefits of nature.
Our resident plant connoisseur at Lore, Brandon has taken us through the incredible power of plants and the impact that all of these ingredients can have on us (on top of smelling amazing). Brandon's knowledge around all of this is incredible and we are so lucky to have him share all of the holistic benefits found in the natural ingredients used in Heretic's perfumes. Enjoy!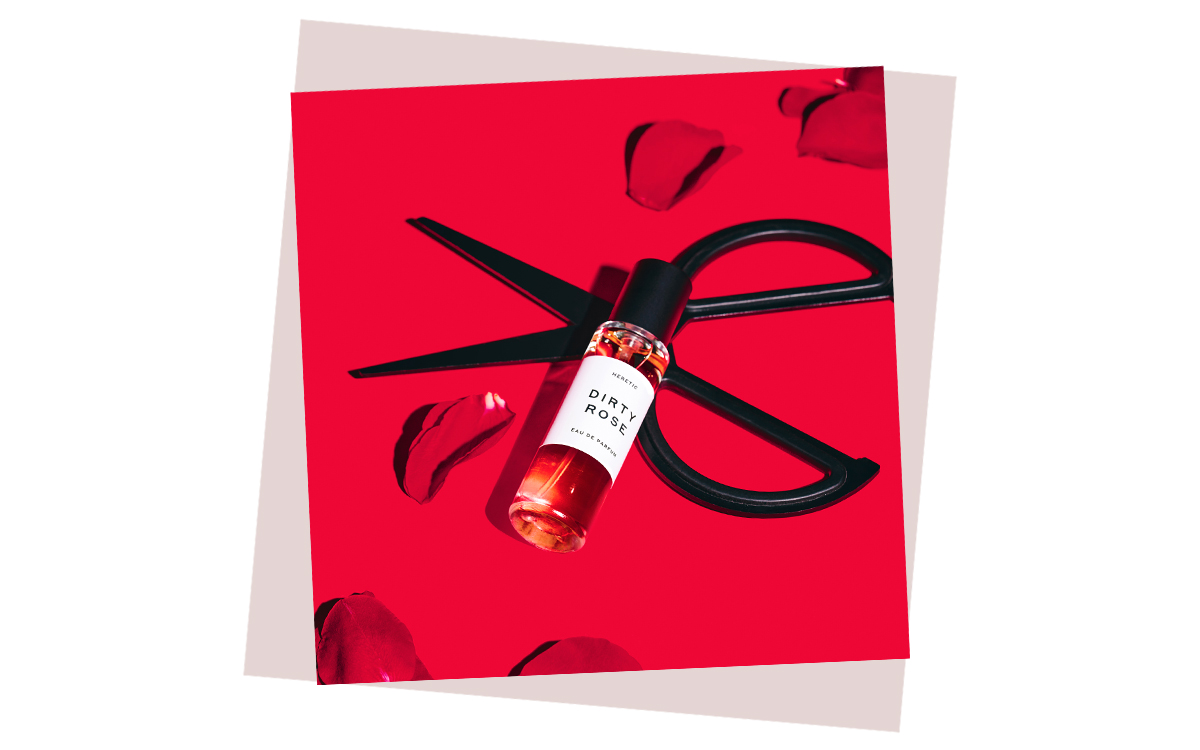 Brandon –
The relationship between plants and humans is an interesting one, after all we do need them to breathe. That said, plants are often steeped in mysticism and lore, with tales that travel back long through their rich history. Tips passed down such as how Rosemary helps to digest meat when paired together, how Lavender oil is good for cuts and scrapes or how burning some Frankincense can help to cleanse the hearth and home. One thing we have learned over our years is that herbs, especially essential oils, can have impacts on our body and mind. Fast-forward to 2016 and we are blessed with a man, Douglas Little, who not only has a deep appreciation for these green folk, but works with them to birth the awe-inspiring creations of Heretic Parfum. These fragrances are based on the mysterious, sensual and feral aspects of nature, and Douglas believes in having a small batch, artisan approach, respecting both the plants and producing nothing short of the highest quality products for his customers.
In the spirit of being a Heretic, that desire to stand out from the masses and embrace being and doing things a little differently, I wanted to focus a little more on some of the ingredients. What I have done below is separate each ingredient into some umbrella headings, but keep in mind that there is so much more to these oils than just that one descriptor as you are about to find out. If you want to know some more about a specific fragrance, each one will have a little about what we love about it on our website, so feel free to scroll through and have a read there as well.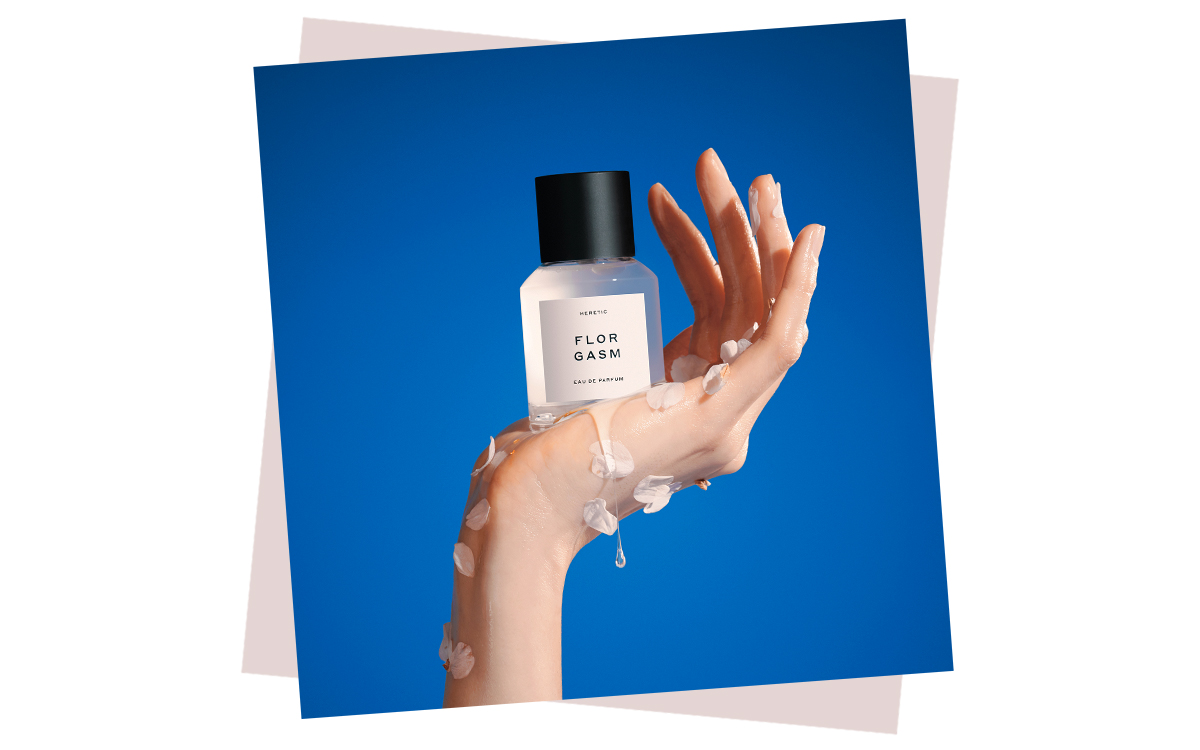 Aphrodisiacs: The oils Aphrodite would love herself.
Rose
Although there are a few species of Rose throughout Heretic's range, one thing is consistent, Rose essential oil has been used as one of the strongest anti-depressants in aromatherapy. It has anti-inflammatory properties, so I like to think of it as soothing the 'heat' is some situations, as it is said to restore inner balance and help to calm anxiety. Some even say it has aphrodisiac qualities, no wonder it has become the staple flower of love and romance.
Heretic Parfum fragrances with Rose include –
Dirty Rose / Dirty Fig / Dirty Grapefruit / Flower Porn / Scandalwood* / Dirty Violet*
Ylang Ylang
Speaking of aphrodisiac qualities, Ylang Ylang is known to be quite powerful. Ylang Ylang translates to "flower of flowers" and its intoxication allure knows no bounds. It is said to be uplifting, but I'd say that is just a side effect from compliments one gets when wearing it. It is known to have some sedative and antidepressant qualities though, which often makes it a perfect combination with Rose.
Heretic Parfum fragrances with Ylang Ylang include –
Dirty Jasmine / Dirty Lemon / Florgasm / Holi Water / Dirty Neroli / Scandalwood*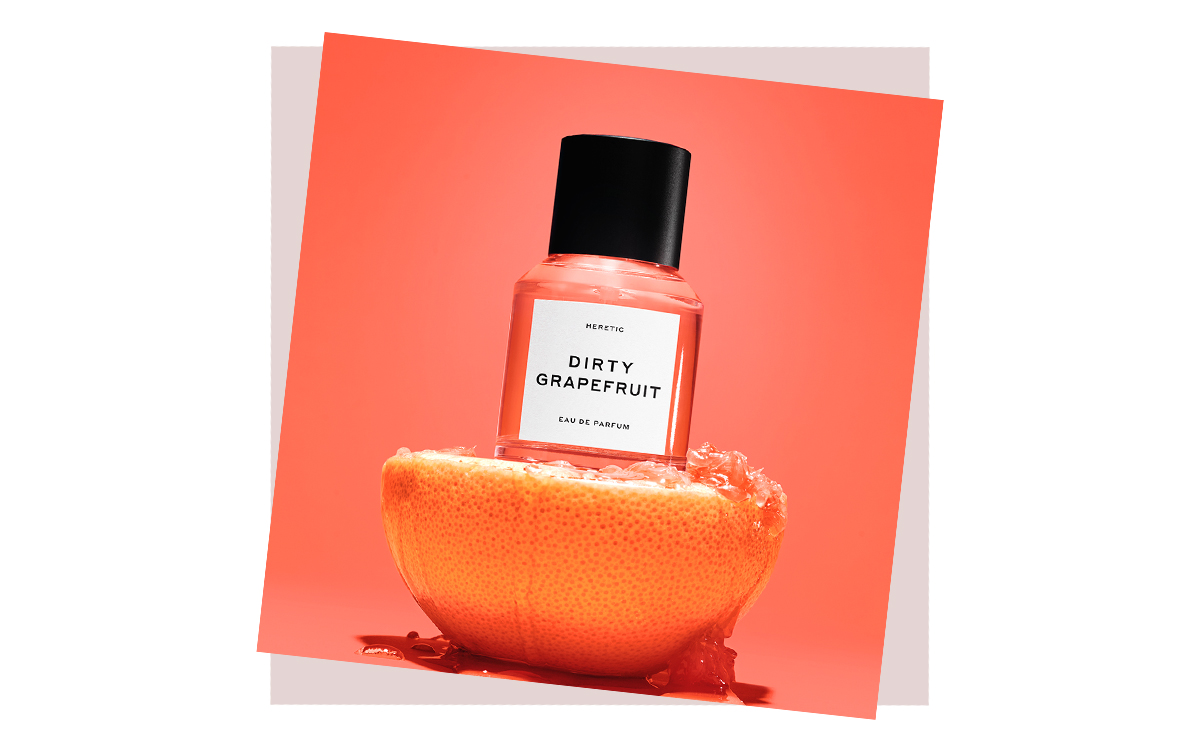 Energisers: For when you need to try turning your day off and on again.
Bergamot
Bright and uplifting, Bergamot helps people to take a moment to breathe and clear their mind. The plant itself does not like extreme environments, but rather prefers to be well balanced and stable. I like to think that when we wear Bergamot, it is trying to help us do the same. It also has some analgesic qualities, which might take the edge off some pain when used correctly.
Heretic Parfum fragrances with Bergamot include –
Dirty Fig / Dirty Rose / Dirty Lemon / Holi Water / Florgasm / Pistil Whip
Lemon
Juicy, fruity and bright! Not only does it energise and stimulate the mind, it also cuts through bad emotions as well as it does limescale. Pro tip, boiling some already squeezed lemons in your kettle every so often will keep it good as new. It does the same for our emotions, cleaning away the old and stagnant so we feel fresh and light-hearted and helps us allow joy to flow on in. Happiness is home-bound when you have lemons backing your corner.
Heretic Parfum fragrances with Lemon include –
Dirty Lemon / Dirty Mango / Dirty Rose / Florgasm / Flower Porn
Grapefruit
A standout zesty number, Grapefruit is perfect when you want a little citrus, but also like the juicy and sweeter things in life. The gift giving doesn't stop with its scent though, as it is both refreshing and stimulating for the mind, body and soul. Another known anti-depressant, however this delicious smelling oil also has diuretic properties! I like to think of it as getting things moving in my body and helping things to start flowing again, like opening a window in spring to let the breeze blow through after keeping the house closed through winter to trap in the warmth. This is, and always has been, one of my favourites essential oils that I simply cannot help but smile when I smell.
Heretic Parfum fragrances with Grapefruit include –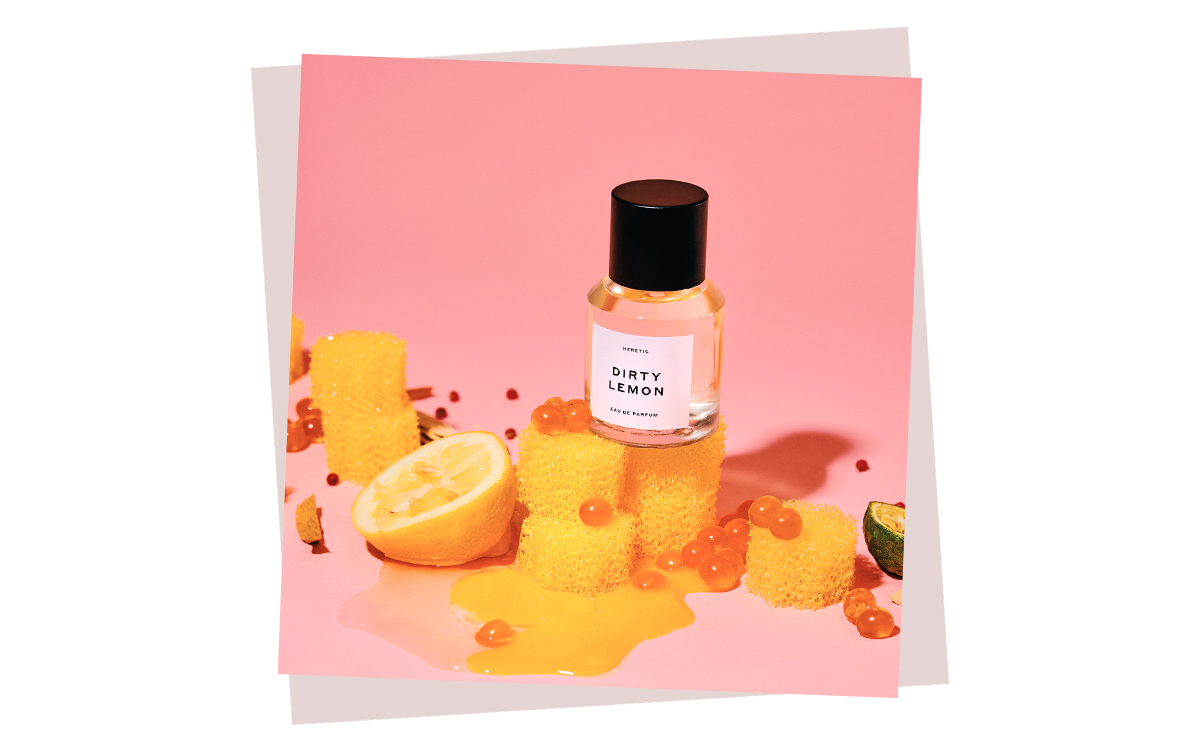 Hypnotics: For when you need a little boost in your meditation.
Sandalwood
Calming for the mind, Sandalwood induces a meditative state and has been used for thousands of years across the world for its grounding abilities. It also has claims of sedative properties, which makes sense as to why it is so relaxing for the body and mind.
Heretic Parfum fragrances with Sandalwood include –
Dirty Lemon / Dirty Mango / Smudge / Scandalwood*
Juniper
Juniper berries are used for so much more than just your favourite gin! One of the amazing scent-based things they actually do is help to regulate sweat and limits the growth of bacteria that produce body odour. It is both calming, grounding and is another oil with analgesic properties. It is burned as a traditional herb to cleanse a person and area. For this reason I like to think of it as clearing my mind from all of its clutter and allowing me to ground back into myself and reality. It can also act as a hormone influencer! Think cool, calm and collected when it comes to Juniper.
Heretic Parfum fragrances with Juniper include –
Blood Cedar / Dirty Lemon / Smudge / Dirty Vanilla (coming soon!)
Wormwood
If you have ever tried absinthe then you probably know wormwood well. It is traditionally the key ingredient that gives absinthe its kick. Loaded with thujone, a compound that is poisonous if ingested in high doses, many people have hallucinated and said they have met "The Green Fairy" on it. Thankfully, we are safe with wearing it on our skin. That said, it's no wonder Poltergeist has an eerie feel to it.
Heretic Parfum fragrances with Wormwood include –
So, these are some of my personal favourite ingredients Douglas uses throughout the Heretic range, although there are so many that I love. It really makes me think when I am smelling the fragrances and question, what are they doing for me and how are they affecting me. It never ceases to amaze me the feelings, images and sensations that scents can evoke. You may have also noticed that many of these ingredients are in more than one fragrance in the range, perhaps even in quite a few Heretic fragrances. The fantastic thing about that is the different blends with have different effects on different people. For example, some people need something relaxing to sleep, where others need something a little stimulating. There is no one size fits all, it is about you smelling them and seeing which ones call to you and how they effect you personally.
Brandon x
*Denotes a fragrance in the Heretic Parfum collection that is non-toxic and free from phthalates, parabens, and EDTA. It is a safe synthetic fragrance that is not 100% natural
*Lore does not provide any of the above information as medical guidance – please see your doctor before using any essential oils for health purposes.