Here it is, our staff picks of our 2021 Christmas collection!
We know our store can be quite overwhelming at times, we stock almost 1000 products from around the globe, so we get it! The best thing about having a team as dedicated and amazing as ours is you get honest recommendations about the products we love. Every single product at Lore is tried and tested by our team, Jade and Jess personally order each product so you can rest assured that you are buying something that is fantastic! Keep reading to see what we are all loving!
Need more help/advice? Chat with us, send us an email or call our store 💕
I just love the Penhaligon's range this year! It matches our Lore Chrissy theme perfectly too. Reminiscent of a vintage lolly shop…sweet-smelling memories and confectionery for your nostrils…it doesn't get much cuter than that! I think this pack is the perfect gift for fragrance loving friends and family or for someone just entering the fragrance world. A sweet little box filled with 10 little surprises, just bound to make your nose happy! 2ml fragrances in the best selling Penhaligon's scents, something for everyone's taste buds. From a gorgeously rich and earthy rose, to magical lovers, to gorgeous classic florals and fresh colognes…this is just like gifting your loved ones, or yourself, a sensory adventure!
Ahh this brand holds a special place in my heart! The scents, the packaging, the illustrations – everything is gorgeous and makes for the perfect gift. This year's collection is based around the note Benzoin and I love all three fragrances but the Benzoin & Fir is basically Christmas in candle form! Sweet pine mixed with resins and woods. I think this candle is the ultimate choice for burning on Christmas day or night – and for gifting! Make sure you repurpose the vessel as they are too pretty to throw away.
Cire Trudon never ceases to impress with their festive candles and I am so in love with their newest scent and Limited Edition holiday release Bayonne. Inspired by a rich, decadent and oh, so delicious spicy chocolate. The scent is warm without smelling sweet, it's more of a dark chocolate with a hint of spice and pine – a luxurious scent that I can imagine loving all year round and a comforting scent that I think my friends and family will thoroughly enjoy surrounding themselves with. The candle fragrance is incredible and the vessel is so extra this year, with intricate swirls referencing the Palace of Versaille iron gates. Not only am I gifting the scent of deliciousness, but also a piece of artwork with the gorgeous vessel!
I will be gifting this to just about everyone this year and I am so excited for this pack. We have been working like busy little bees creating our 12 Days of Spritzmas for 2021– it's something that has been in the pipeline for quite some time and to actually be able to launch after this year of lockdown after lockdown is such a great way to end the year! Filled with 12 of our newest and most fab scents, this is the funnest way to spritz and discover 12 fragrances that you didn't know you needed in your life! I'll be gifting a little early this year so that everyone can smell along as the 12 Days of Spritzmas goes live and perhaps even chose their perfect new scent from the pack that I can also gift them on Christmas day!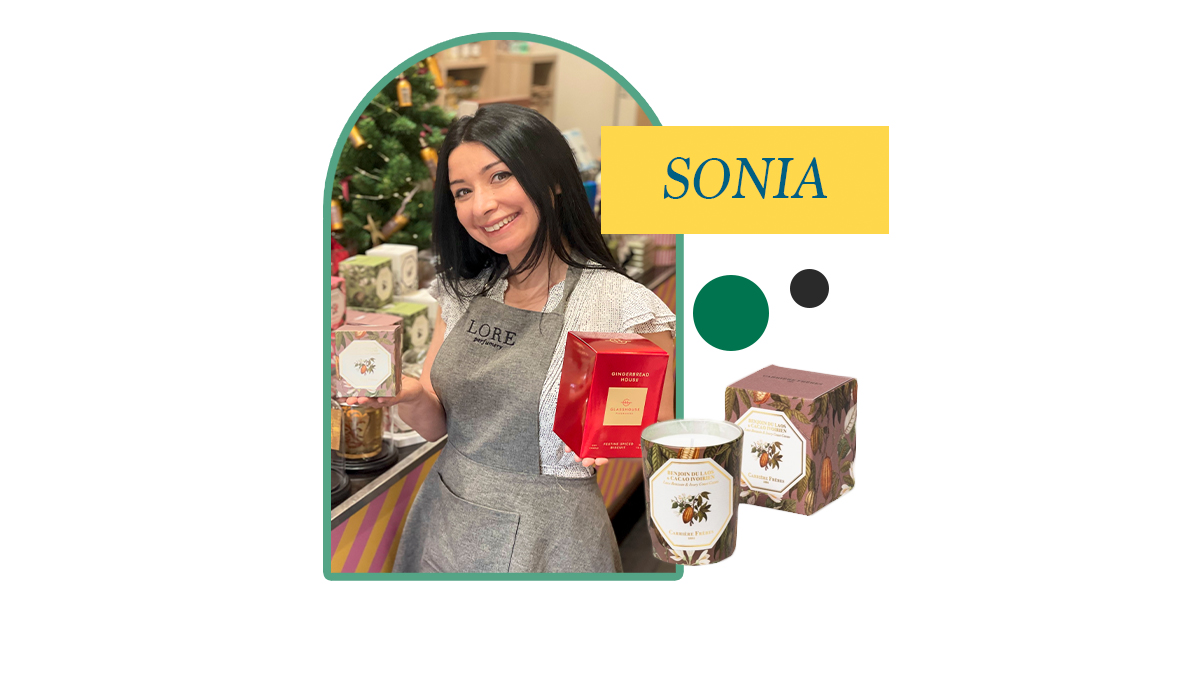 Sugar and spice and everything nice, nothing beats the decadent scent of freshly baked gingerbread cookies. Its warm and inviting aroma just makes everything seem cosier and merrier! Inspired by the warm out-of-the-oven scents of buttery spiced gingerbread biscuits that fill the air with sweet caramel, ginger and nutmeg fused with bourbon vanilla, this delicious triple scented candle smells good enough to eat! All wrapped up in a festive mirror foiled box, the luxe gold vessel will add instant warmth to any seasonal table as you enjoy the euphoric love of family festive moments!
Mmmm…chocolate, it's my absolute weakness, so to satisfy my sweet tooth, the limited edition candle is number one on my Christmas wish list. Its spicy and sweet scent smells like a white Christmas spent cuddled up next to a warm crackling fire, watching a Christmas movie, cozy flannel festive pjs and a cup of rich hot chocolate. It is the ultimate guilt-free chocolatey indulgence! I love the beautiful illustrations on the vessel and will be sure to put you in the festive spirit once lit! Christmas has never smelt sooo good!

Christmas to me is as much about anticipation & making the most of the entire month, as it is about the day itself. So what better way to do that than by enjoying the daily delights of a Christmas advent calendar. For the first time ever, Glasshouse brings you some of the best aromas from around the world into the comfort of your own home. Surprise yourself every day with a trip to Kyoto, the Amalfi Coast or the Greek Islands just to name a few. A virtual & oh so scent'sual' journey…all packaged up, in a bright red, shiny packaged box just for you. Best smelling Christmas ever!
https://www.loreperfumery.com.au/product/2021-glasshouse-fragrances-christmas-advent-calendar/
The fact that we now have not just one, but two Advent Calendars in store this year, makes Christmas at Lore even more filled with the good things than ever! Treat yourself to a day spa at home with all the delights this stunning set will gift you daily. The wonders of modern medicine & Mother Nature's nurturing & healing botanicals, together in one generous set. 24 treats of 100% certified natural skincare in individually wrapped organic cotton pouches. Who doesn't love that?! The gift that keeps on giving…Happy. Merry!
The cacao tree is known as the 'Tree of Gods', I adore this candle as it reminds me of that thick boozy Christmas pudding your mother in law makes on Christmas day. Rich in scent but creating happy full memories with loved ones!
Much like learning new things at the library the confectionery for the nostrils scent Library lets you Discover your signature scent. With a variety of collections, you truly get a little bit of everything sugar spice and everything nice you will have a scent for every Christmas party you attend!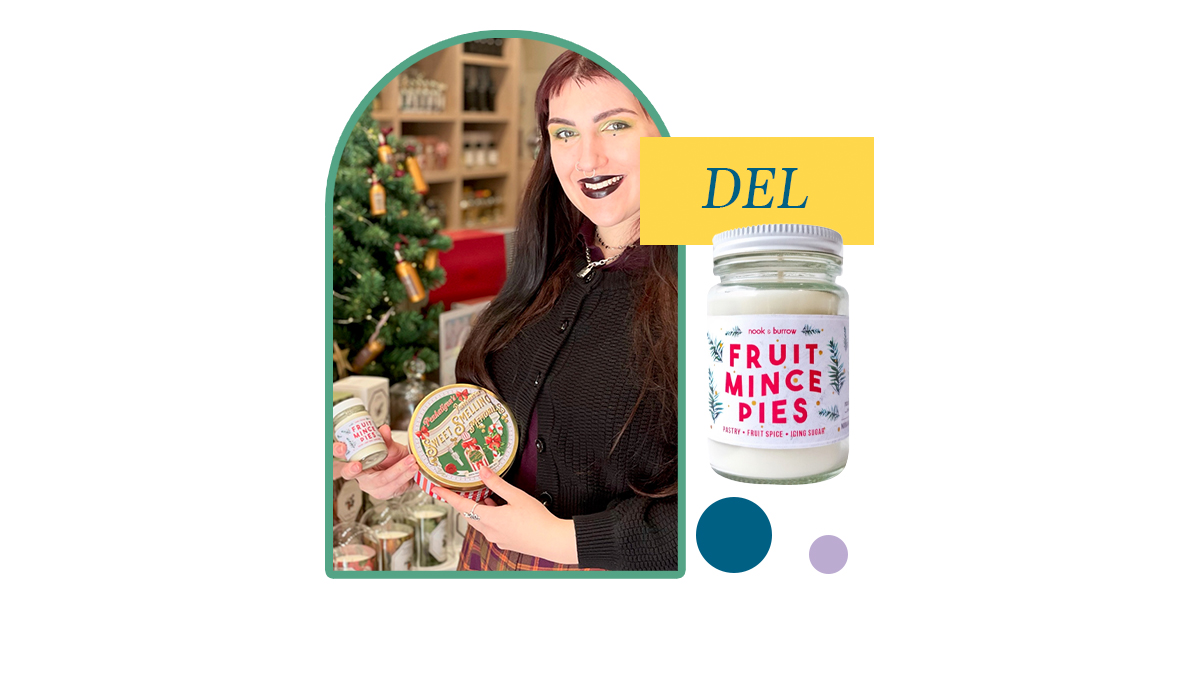 Just like the moon goddess who inspired this lovely, ethereal scent, there's something magical about these little potion bottles of Penhaligon's Luna, in an Eau de Toilette and Body & Hand Lotion. Evoking all the whimsy of a fairy-tale lolly shop, this pack and the musky citrus (with a dash of romantic rose) fragrance inside are the perfect gift for the perfume wearer who likes a little fantasy to brighten up their day.
As someone with a particular weakness for Christmas desserts of the brandy-soaked fruit variety, for me the Fruit Mince Pie candle from Melbournian candle makers Nook & Burrow brings all the warmth, richness, and sugary goodness of my favourite festive treat in the form of a perfect little stocking stuffer. For anyone looking for a small treat that perfectly captures a fun, holiday spirit literally in a bottle, I can't recommend these enough!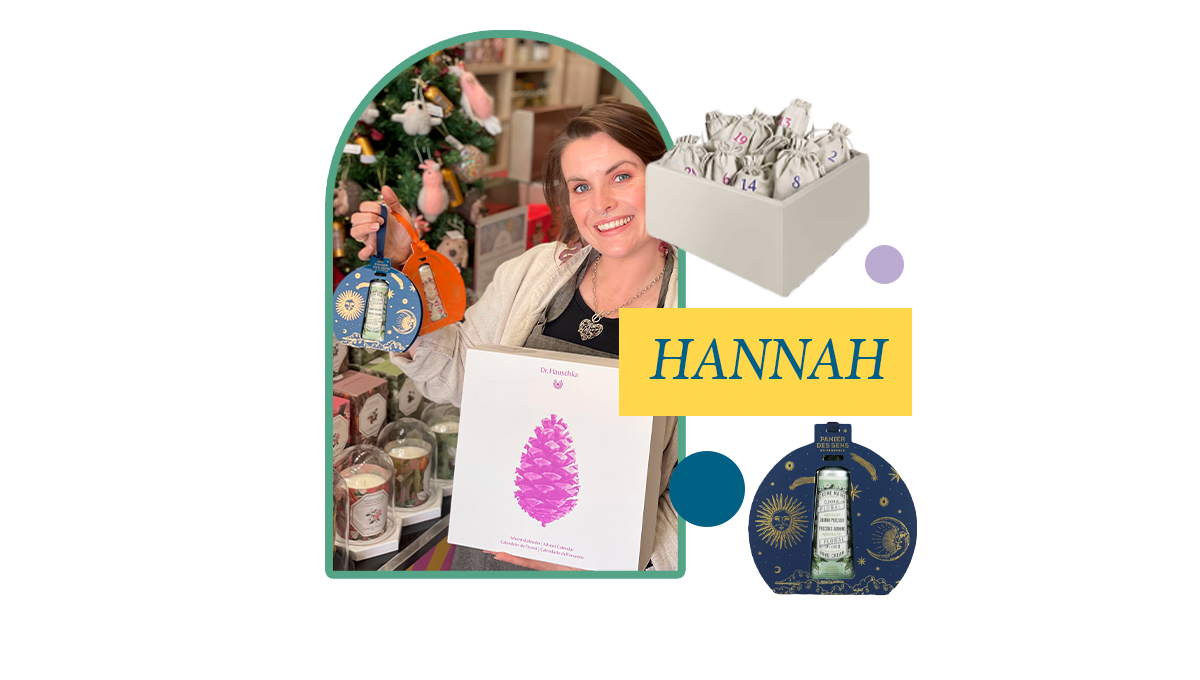 This is my #1 Xmas gift idea, I love the idea of getting a little playful with skincare, and trying products you wouldn't normally gravitate to, this advent calendar offers exactly that. A specially curated mix of the best Dr. Hauschka products that boast beautiful natural ingredients, that work harmoniously on any skin type. The perfect way to try out a huge variety of products that enables you to find the perfect daily routine.
I also love a gift that gives an experience and like a traditional advent calendar, this is the gift that keeps on giving, 24 days of skincare fun to get you through the festive season, who wouldn't be thrilled with that?
I love a stuffing filler, you know those special items you find that really elevate your Xmas gifting, I'm all about it! So this year when I walked in store and spotted these amazing Panier Des Sens hand cream ornaments, I was in love instantly. Of course, after 2 years of constantly using hand sanitiser, my hands are in need of some TLC, so this was a no brainer. They look beautiful, and let's be honest, aesthetics is a big deal when gifting. Decorated with bright colours that pop, and elegant gold foil to really bring out the Xmas cheer, these would look stunning on any Xmas tree, or as part of any present. Give the gift of soft hands, you know we all need it.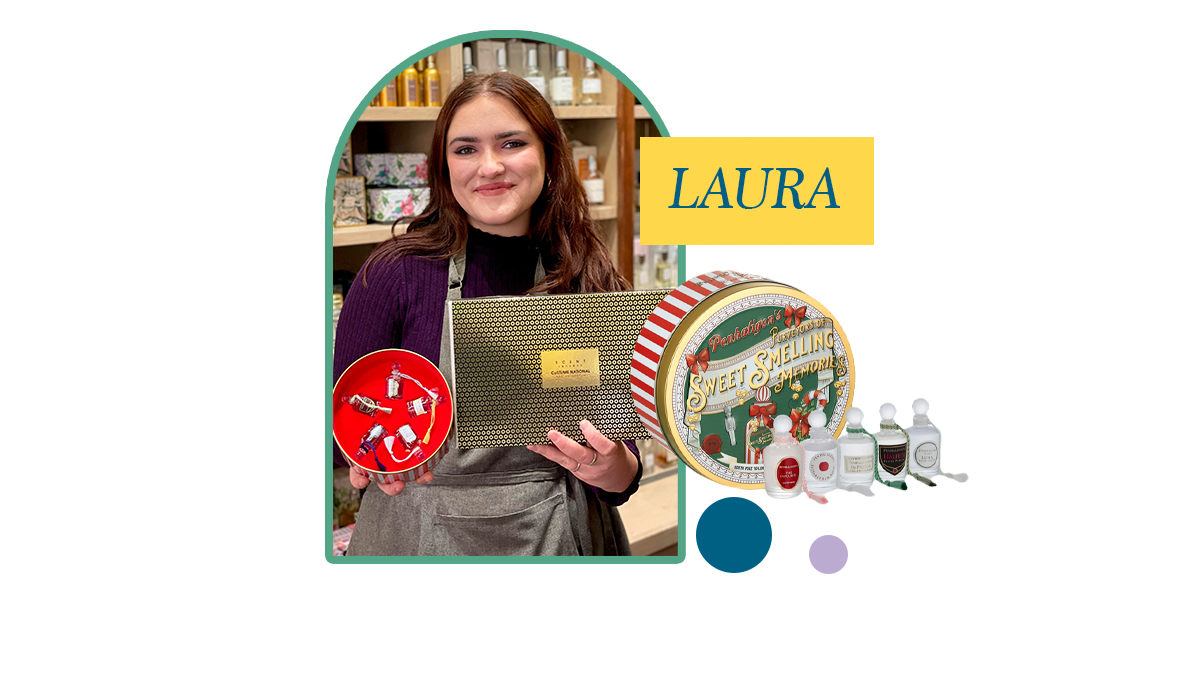 As someone whose love language is gift-giving, every year I agonise over finding the perfect, most thoughtful gift for my loved ones. Fragrance discovery packs have provided the perfect solution. The beauty of a sample pack is by providing the gift recipient with options, they'll always find something they love, and they get to go on a little fragrance journey in the process!
This year, Penhaligons has come out with gorgeous little decorative tins each containing 5 of their most iconic fragrances – In each one, you get 5 miniatures of their gorgeous bottles so that when you're finished with them you can use them as baubles or extra decorations for your nightstand. Same with the tin – you can use it for Santa's shortbreads or sewing needles! So, waste-free and a bonus trinket to remind you of the fragrances long after they run out!
This gift pack comes with a full-size 100ml plus a 30ml of Scent Intense – all for the price of the 100ml, so you get a 30ml fragrance for free! You can gift this as a whole set, or open it and gift a bottle to someone and keep the other one for yourself. The fragrance is super versatile and androgynous – fantastic for an individual who wants something a little bit more unique. The perfectly structured blend of florals, marines, spice and hints of earthy resin and wood in this fragrance will easily last a long time (8ish hours) without being overwhelming.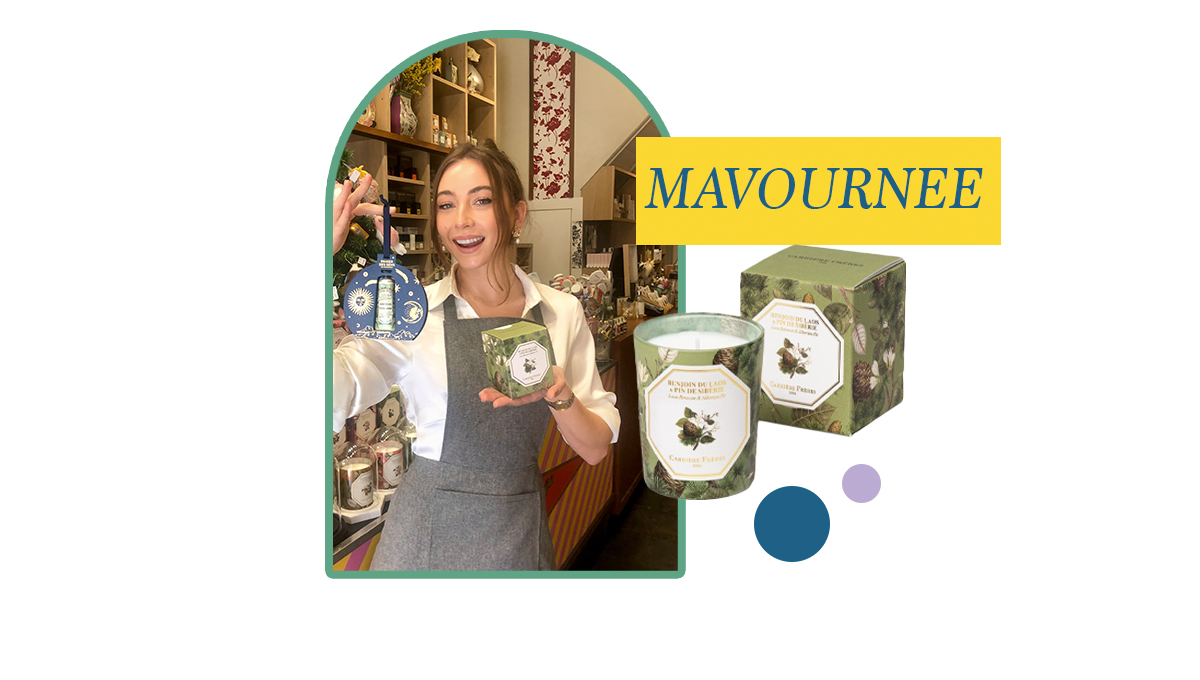 The warm resinous aroma from the benzoin paired with the sharp fresh notes from the fir makes for the perfect Christmas candle and is a personal favourite of mine. If you aren't a fan of gourmand scents, which are very popular this time of year with gingerbread and Christmas cookies, consider the Carrière Frères Benzoin & Fir Candle- it will fill your home with the scent of a freshly cut Christmas tree- without the mess of falling needles! As we get older, it's up to us to make this time of year feel "Christmasy"- no longer do we have our parents dragging us along to carols and stocking the pantry with mince pies, this is the perfect gift for yourself in the lead up to Christmas that will make you feel very merry.
For the festive season this year, Panier des sens have created beautiful bauble inspired capsules with their seasonal pampering product enclosed – making for the perfect and unique take on a stocking stuffer for the whole family. As they are extremely affordable, I love the idea of hanging these on the tree on Christmas Eve for the family to see the next day and for them to pick a fragrance they would like – Jasmine, Rose or Orange Blossom. I feel like I can safely say that our hands have suffered from excessive (but necessary!) amounts of hand sanitiser this year, and could use some tender love and care – surprise your loved one with a gift their skin and noses will love.
They all sound pretty amazing right!? Hopefully, we have inspired a few gift options or self gifts! Pop in-store to have a sniff/peek or purchase online! Remember they are all limited edition, so if something has caught your eye be sure to get it quick so you don't miss out!
Love Jade, Jess & The Lore Gals x