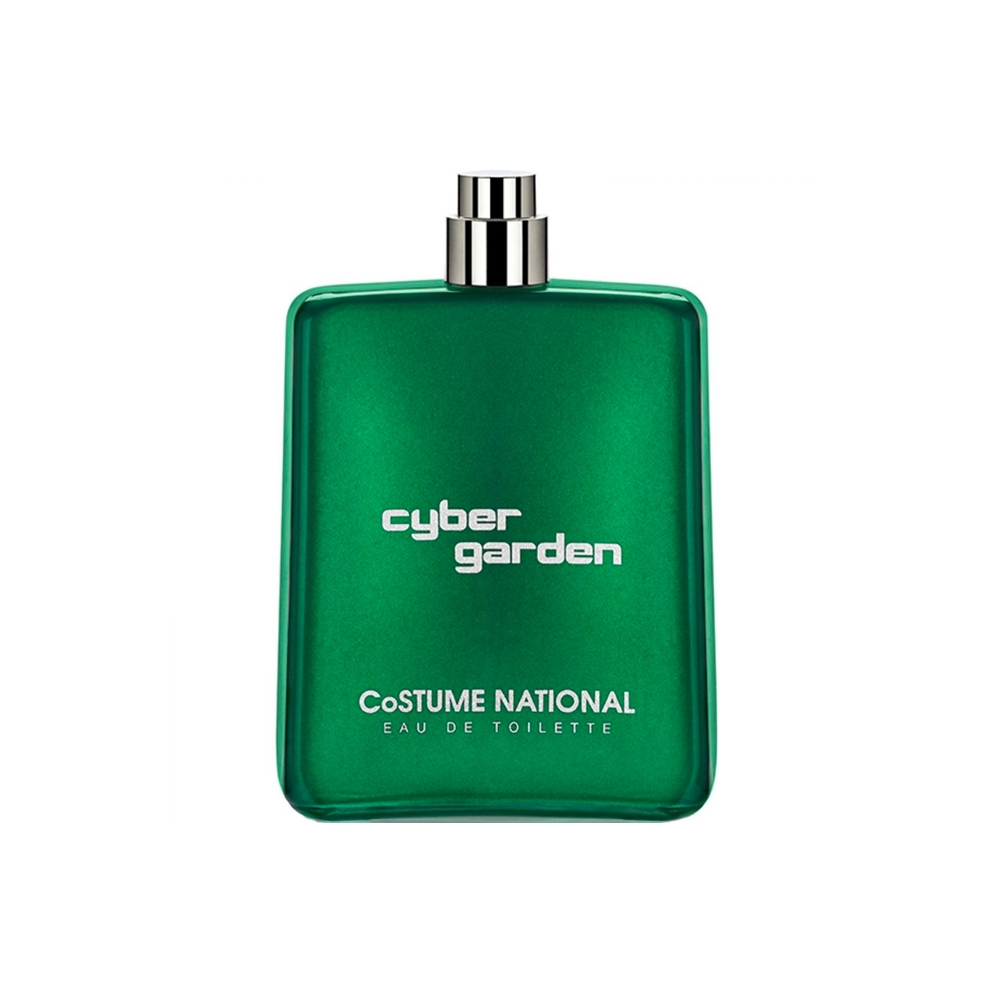 Cyber Garden EDT 100ml
Cyber Garden is the garden of the future, where the unexpected and the technological meet to create something really cutting-edge and unique. A futuristic garden in space. No boundaries, no limits, nature and molecules live in perfect harmony. The result is a fresh yet comforting scent, where the energy of Ether and the power of Vinyl are wrapped-around by the seductive warmth of embracing Moss. There are elements of the familiar in this fragrance as we know and recognise these notes, yet not in this formulation. A sensual vibrant green fragrance that takes you to a completely other worldly garden experience in another realm.

NOTES
Top: Bergamot, Grapefruit, Green Notes, Pink Pepper
Middle: Vinyl Accord, Geranium, Saffron, Violet Leaf
Base: Vetiver, Patchouli, Opopanox, Ether, Hybrid Moss, Labdanum

PERFUMER
Ennio Capasa and Antoine Lie

HOW IT WEARS
Cyber Garden is an Eau De Parfum so it should give the wearer around 6 – 8 hours of longevity on the skin. The delicate mix of moss and florals giving it a gentle, etheric quality that wears soft and pretty on the skin, while a dose of bright, green pine and resinous rock rose help add an earthy freshness to the fragrance, combining all the best elements of both Nature and Science. A most thoughtful creation, you'll still want to be inhaling all the 6 - 8 hours into it's duration.

LORE LOVES 
Not only do we love this scent, we also love the vision behind its creation. Inspired accords of Vinyl and Ether craftily combined with a magical combination of organic earthiness. Cyber Garden brings to mind visions of a lush, stunning garden filled with verdant greens and bright florals, in a virtual reality world of ethereal, yet earthly paradise. Quite the delight!

ABOUT THE BRAND
Founded in 1986 by Capasa brothers Ennio and Carlo, the Costume National fashion label emerged as a fusion between Japanese and Italian cultures. Learning his craft in Japan, Ennio began the fashion in his home country of Italy (based in Milan). The Costume National line is based on the history, craftsmanship and raw materials from both cultures. Their aesthetic extends to their iconic fragrance line - Minimal, Chic and Rock'n'Roll.
1 in stock