In case you haven't heard, we now have local Fitzroy perfumers that are really making some waves! Mihan Aromatics are a new perfume house (launched in 2017) by our local mates, married couple Josh and Jules. All hand made in Fitzroy, this unisex perfume collection is created to conjure heartache, hubris and harmony.
To be honest, we fell in love with this fragrance range the moment we tried their first 3 fragrances – Sienna Brume, Mikado Bark and Guilty Story. The collection tells the story of Josh and Jules' experiences in and around Fitzroy. Kind of like a love letter to our local neighbourhood, we absolutely could not resist this range! The fragrances are incredible, and we honestly believe that it is simply the cherry on top that they are locally made!
Starting with the original collection, we have Sienna Brume – an ode to the Fitzroy Pools in the height of summer. Anyone who has been to the pools knows this scent. It is the smell of summer and good times. Think coconut sunscreen and a gin and tonic and you have the gorgeous Sienna Brume. The Coconut perfectly balances the Cucumber and Juniper notes to create a summer-skin vibe that isn't too creamy (and not sweet at all) and also isn't too sharp and crisp. It is ultimately summer vibes though!
Next we have Mikado Bark, inspired by Edinburgh Gardens in North Fitzroy. This is a more earthy scent, the scent of autumnal leaves falling on the ground as you laze in the last of the sun before winter kicks in. A good book in the park on a sunny afternoon sums Mikado Bark up – think a woody (yet still refined and light) with the gentle kisses of Cinnamon coming through. A perfectly tran-seasonal (or any season) scent.
Then the final in the original series is Guilty Story, a fragrance that has been reformulated since its inception and made richer and darker. Guilty Story is debaucherous nights out, a nod to Josh's past life as a DJ and parties at Werribee Mansion that went on and on and on throughout the hot Melbourne summer. A playful yet also mysterious and sexy fragrance, Guilty Story is a rich woody scent with a Tobacco, Saffron and Vanilla twist to give it an edge and to keep you guessing. Warm but not sweet, dark but not heavy, smoky but not intense.
Since the success and popularity of these original 3 fragrances, Mihan Aromatics has grown to a curated collection of 5 fragrances with the addition of the curious limited edition Untitled fragrance (a complete mystery in the collection without a name, a list of notes or a story).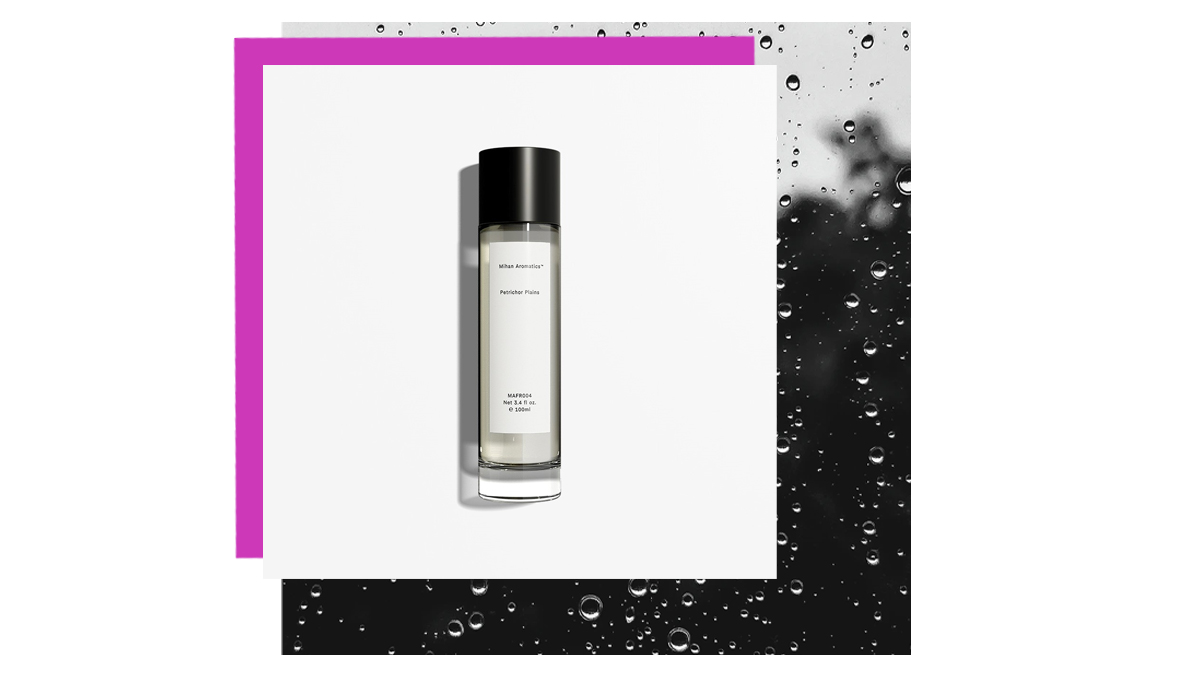 The most popular in the collection at this point is Mihan Aromatics Petrichor Plains. An ode to the scent of a thunderstorm, the aromatic and mineral notes that come alive in nature as the rain begins to beat down on hot concrete in the city. A wonderfully refreshing fragrance with a crisp and bright tones yet the earthy depth of woods in the base make this the perfect scent to wear all year round. A unique and layered fragrance that flies out our doors at Lore!
And recently the launch of the Munlark Ash takes out once again into nature, this time into the Australian bush. Camping in the middle of nowhere, a creek bed not far away, surrounded by giant trees, and a camp fire burning. This is the scent of the bush and the botanicals surrounding the explorer. Munlark Ash has a gentle smokiness of the fire along with the rich woods and even captures the crispness of the fresh air when you are out in the middle of nowhere.
A beautiful, thought provoking and refined collection of modern Australian fragrances that tell a story, transport you to a different place, or recreate a nostalgia.