Skincare can be a bit of a daunting topic. With so many different products for different skincare needs, it can be difficult or even confusing to know just what's right for you. From toners to face masks, and the numerous products in-between, one can find themselves overwhelmed at the thought of it all and give up on it completely.
Well I'm here to act as a guide, to help you through the world of skincare, so we can emerge from all of this confusion with glowing skin and a confidence in your skincare routine.
Just like when you come into visit us at Lore Perfumery, I'll be helping you with all your skincare questions, like a "101 Guide to Skincare". I wanted to focus a little on skin types and conditions and deciphering the products best suited for each.
So here goes…
Striping it back down to its basics, skincare is fundamentally just different types of products to guide the skin into performing at its best. There are 3 main functions of the skin that slow with age and need a little encouragement along the way; hydration, cell turn over (the skins ability to naturally exfoliate/circulation), and lack of collagen production. By getting in early and knowing what your skin needs, you can maintain healthy and plump skin for a lifetime.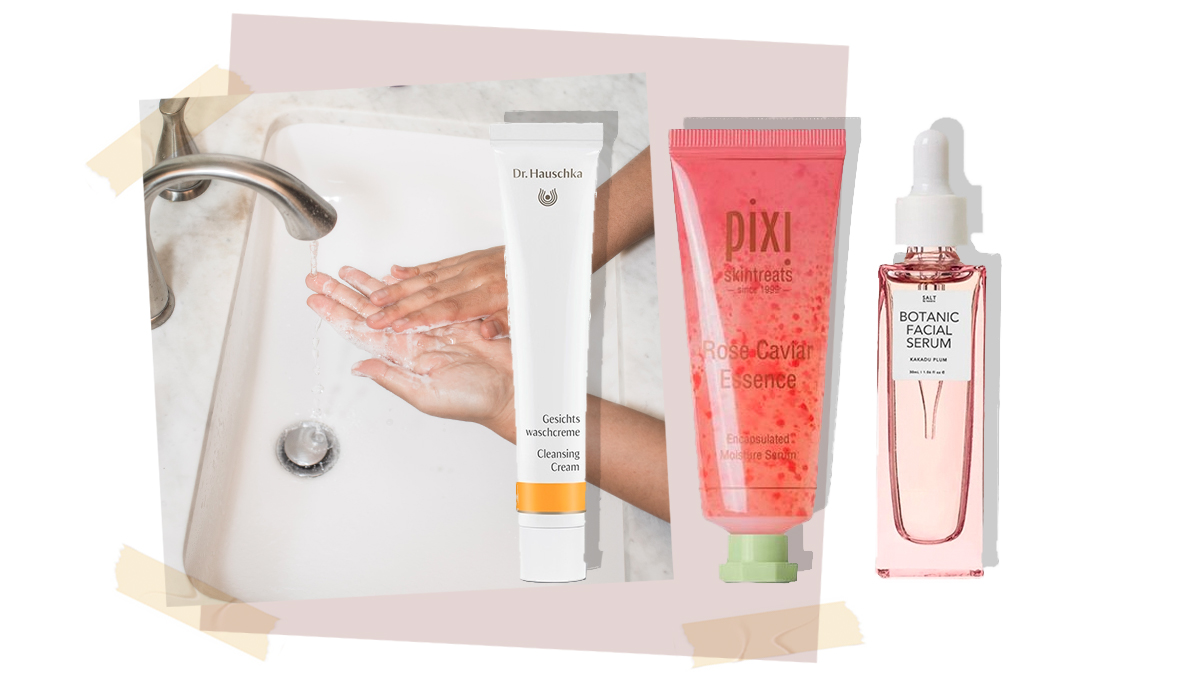 So today, I'll be starting us off with HYDRATION 101
Hydration, no matter what skin type you are (there are 4 main types; normal, dry, oily and combination) you always need to keep the skin hydrated, from within with water and topically, with skincare. There are many ways we maintain hydration in the skin, from moisturisers, serums, oils and even masks.
Hydration does however begin with cleansing, and Dr. Hauschka's Hydrating Cleansing Cream is an absolute winner for me, its calming so it's perfect for anyone with any skin sensitivity conditions. Its thicker consistency creates a beautiful lather, and it removes the whole day away, perfect for those of us with dryer skin, but honestly any of us can give this masterpiece a try.
Next in line we have serums. Serums are such a fantastic way to hydrate the skin, they are generally thinner in consistency so have the power to penetrate the skins layers deeper than other products. That's why after toning I always apply a beautiful serum. I love the feel of Salt By Hendrix's Botanic Facial Serum, it almost mimics water and sinks right into the skin immediately, packing a punch with wildly powerful antioxidant rich Kakadu Plum, this serum works a dream.
For those of you that prefer something a with a little more texture behind it, Pixi's Rose Caviar Essence is for you. A gel like texture, with Rose Essence packed to the brim, this soothing serum is ideal for the rose lover with a little redness in the face, as rose is very calming.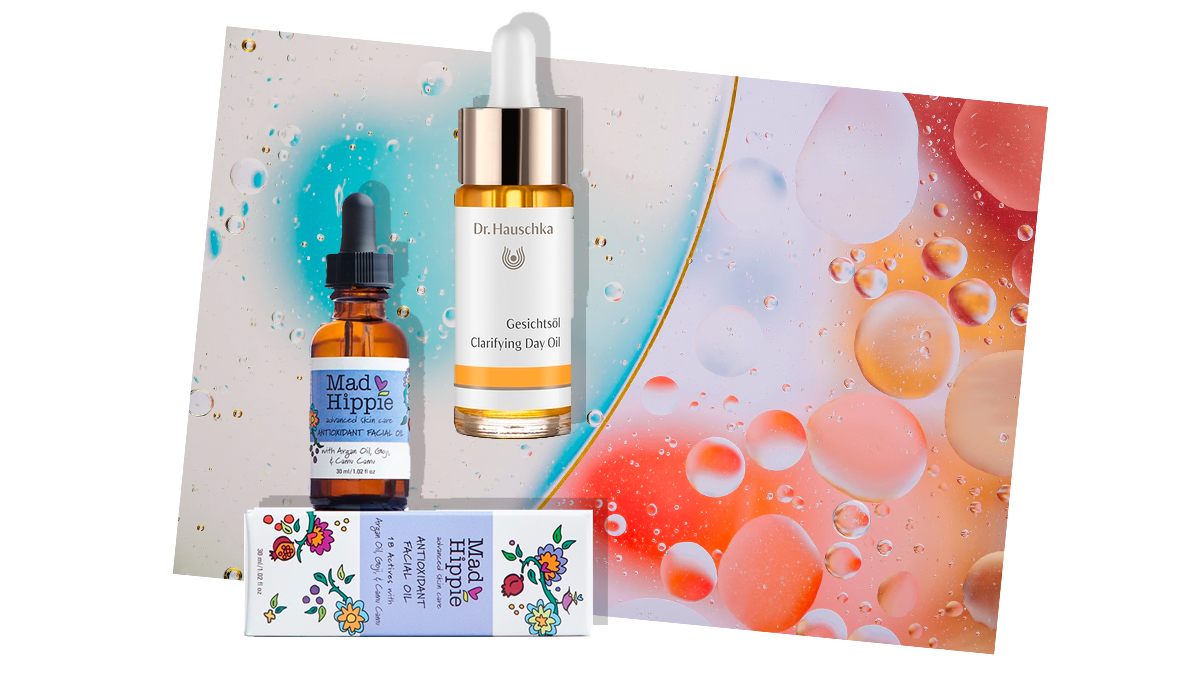 Oils, ahh a scary word, right? NAHH. Oils are fabulous, everyone's skin needs some, even those of us on the oilier side. Why? Because oil cuts through oil, so in order to maintain a healthy and natural oil production in the skin, we need to help it along with some skincare.
Another amazing oil I've been playing with recently is Mad Hippie's Antioxidant Oil; full of skin loving ingredients, this is one to keep an eye out for. I love how quickly it settles into the skin, never leaving the surface feeling tacky to touch. Perfect for all skin types, featuring ingredients like Organic Argan Oil –  amazing for hydration, Camu Camu Oil – great for vitamin C and Raspberry Seed Oil – naturally high in both vitamin E and Vitamin A. Formulated with almost an alphabet of vitamins, antioxidant rich extracts and omegas – this oil packs a real punch and show lasting results.
A wonderfully hydrating oil for the oilier complexion is Dr Hauschka's Clarifying Oil; the perfect product for anyone experiencing breakouts and overactive oil production in the skin. Ingredients like Almond and Apricot Kernel Oil that help balance the skin's natural oil content, and Anthyllis helps to calm and hydrate the skin.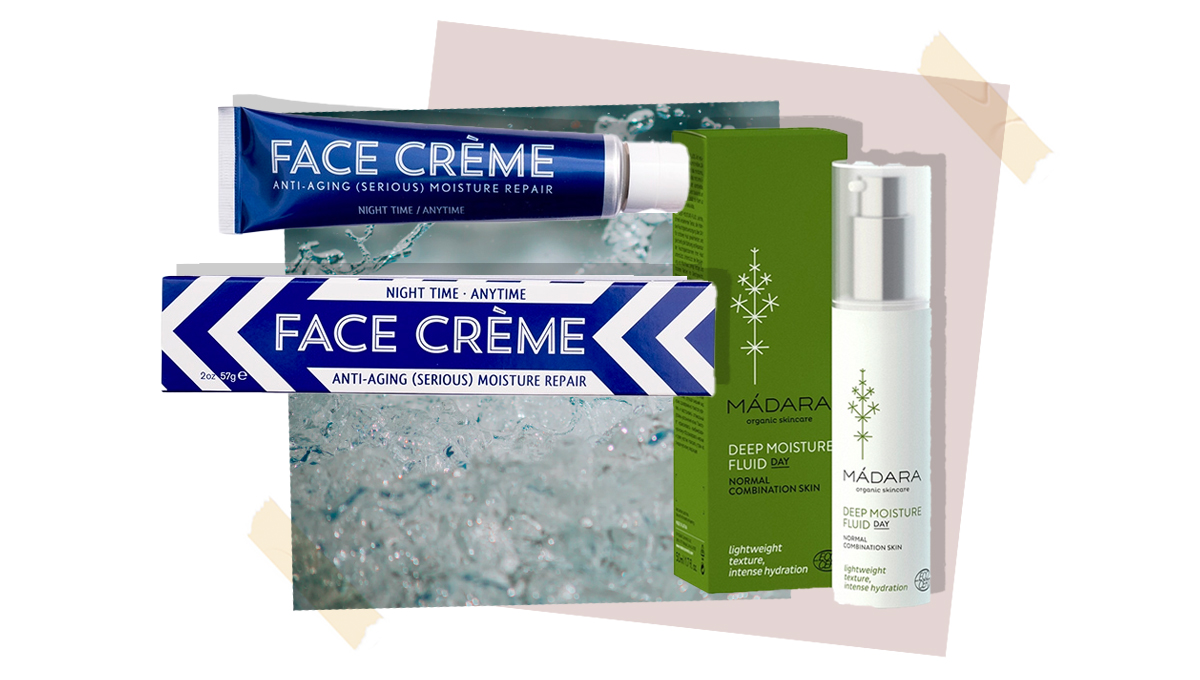 Lastly, let's examine some moisturisers, generally one of the harder products to pick, because there are just sooo many to choose from. I experiment a lot with moisturisers, I change them from season to season, as my skin dries in winter and becomes oilier in the warmer months, but there have been 2 stand outs for me, combating my changing skin.
Let's start with my winter moisturiser winner – Jao's Face Crème, gosh where to begin? This cream is incredible, with an absolute absurd amount of nutrient rich, skin loving ingredients, like Meadowfoam and Rosehip that help balance oils, circulation, hydration, and just flat out leaves the skin feeling softer than one could imagine. Admittedly, not one for the faint hearted, this rich cream is for those lacking moisture in the skin and are wanting an indulgent boost of hydration.
Secondly, I have my lighter moisturiser option for the warmer months. Lighter in texture, but not light in effectiveness – its Madara's Deep Moisture Fluid, for normal to combination skin. Thinner consistency compared to the Jao Face Crème, so it's perfect for when the skin is a bit more active. Madara's natural skincare range make great use of Birch Water, a super hydrating ingredient that binds to the skin effortlessly, paving the way for a softer and rehydrated skin that leaves you feeling beautiful.
So, there we have it, a short guide into some keys products to help maintain the skins hydration, amongst many other benefits of all of these wonderful botanically infused or natural products. Now, off to get applying!
Hannah x