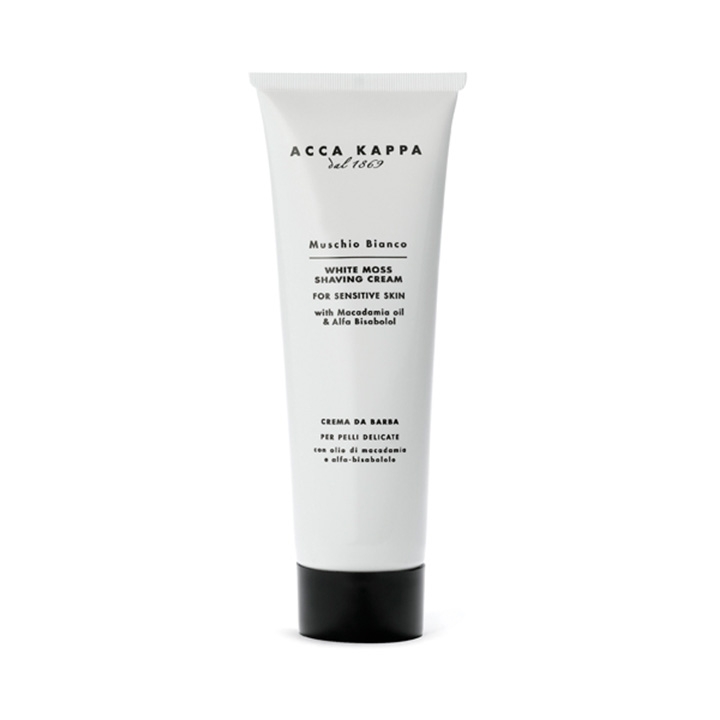 White Moss Shaving Cream 125ml
Acca Kappa's White Moss Shave Cream is developed with an exclusive blend of plant extracts that soften facial hair and provide an exceptionally smooth and comforabtle shave. A combination of natural oils such as coconut and alfa bisabolol moisturise and nourish the skin. Great for sensitive skin.

Featuring the iconic White Moss fragrance, warm and sensual notes of Wood, Amber and Moss. A subtle aroma which layers well with other scents.



Before shaving, cleanse face thoroughly with hot water, to soften skin and hair. Apply shaving cream, use a fine quality Acca Kappa brush to create a superior lather. Keep razor well rinsed throughout shave.
Palm Oil, Sweet Almond Oil, Coconut Oil, Hemp Oil, Chamomile Essential Oil, Glycerin.
1 in stock