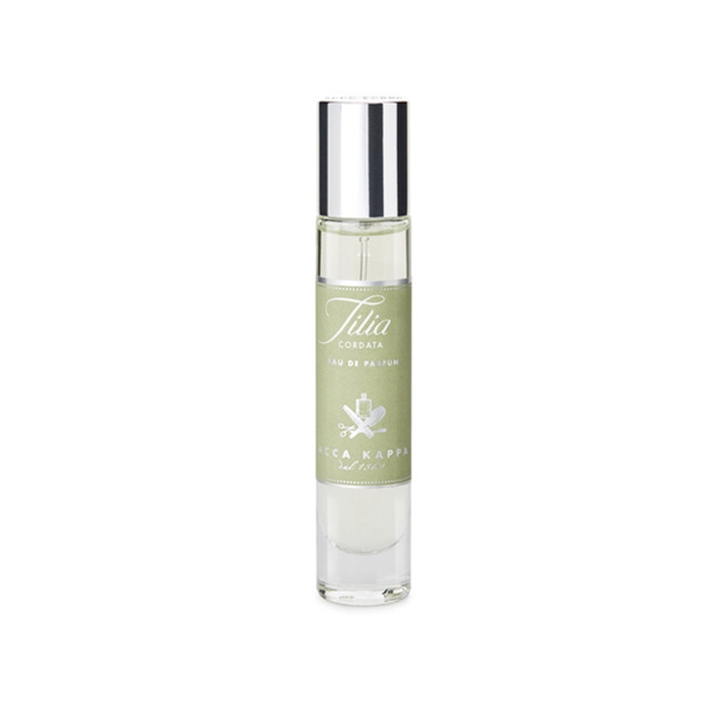 Tilia Cordata EDP 15ml
This ode to the delicate and beautiful Linden Flower takes us immediately to the garden – the green almost dewy grass, the wonderful flowers in full bloom. The Linden Blossom is the star here and smells like spring time in a bottle! The scent of a bunch of freshly picked flowers from the garden, you almost get the tone of the freshly cut stems coming through to brighten up (what can often be heady) white floral notes. This is the perfect mini size to either trial out the fragrance, justify getting one of each scent in the entire collection or keep on you at all times. Because you never know when you'll want a sneaky little top up!

NOTES
Top: Bergamot, Lemon, Petitgrain, Neroli
Middle: Linden Blossom, Magnolia, Jasmine, Rose
Base: Cedarwood, Amber, Tonka Bean, White Musk

HOW IT WEARS
The Linden Blosom, Neroli and Petitgrain really stand out in this fragrance, which makes it feel like spring time! The base provides depth which means it wears beautifully and lasts well on the skin – generally 6 – 8 hours.

LORE LOVES
We love the freshness to this scent – it is definitely floral however also has an almost mossy tone that comes through making it smell like the beginning of spring in the garden. The Linden Blossom has an almost honey-like sweetness to it that is comforting and bright without getting too sweet.

PERFUMER
Luca Maffei

ABOUT THE BRAND
The Acca Kappa collection began as a manufacturer of premium hair brushes and accessories. Based in Treviso, Acca Kappa was created in 1869 by Hermand Krull and is stil in the Krull family to this day. Known for sourcing the finest materials, they were in fact the official supplier to the British Royal Family. By 90's, Acca Kappa were widely renowned as Italy's best and most successful manufacturer of brushes.1997 was the year that saw the production of Acca Kappa's first perfume – the iconic White Moss fragrance. As the perfume collection has grown, Acca Kappa now have over 20 perfumes in their collection. The recent addition of the 15ml mini perfume sizes has seen the brand move from strength to strength as more people are being introduced to the wonderful world of Acca Kappa's high quality perfumes.

FREE RETURNS
Love your fragrance or return it for free. Learn more about The Lore Promise here. 
8 in stock