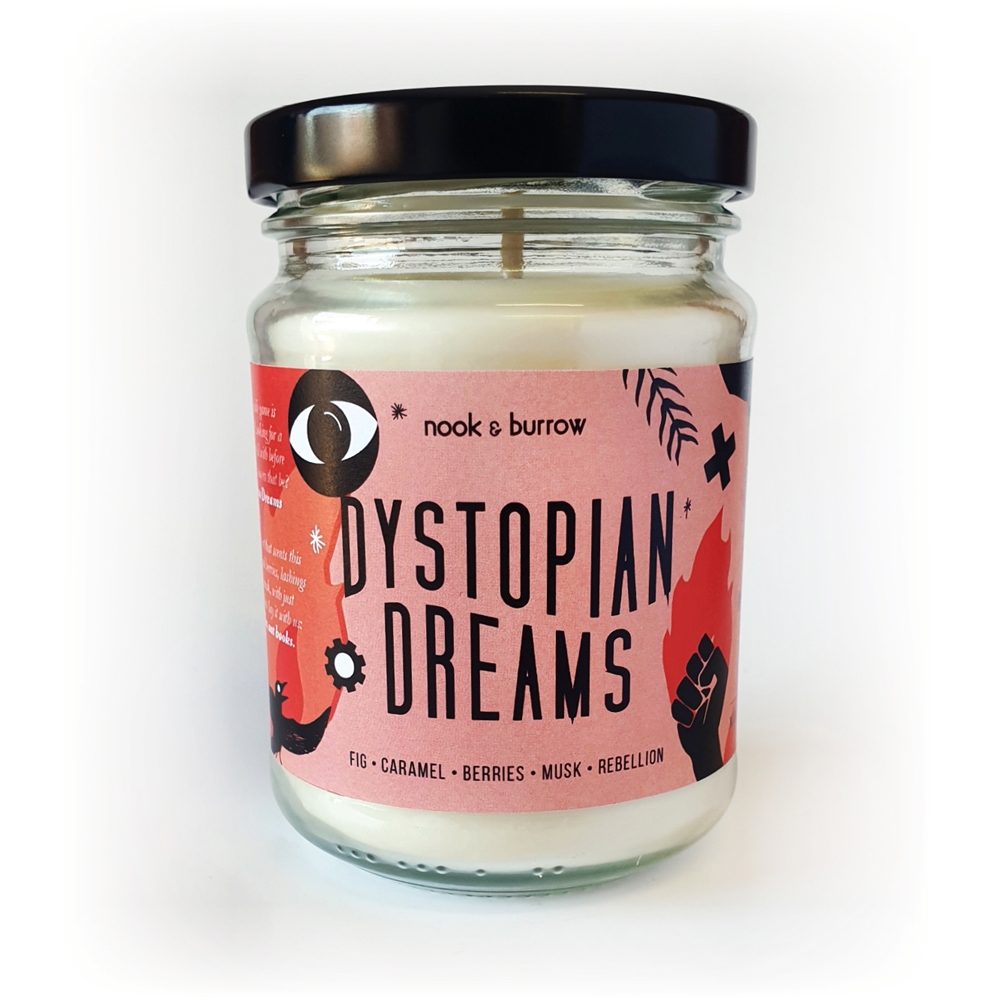 Dystopian Dreams Candle
Feel like your candle game is stuck in 1984? Looking for a candle you can chill with before you conquer the powers that be? The Nook & Burrow Dystopian Dreams candle is for you. Blessed be the fruit that scents this sweet mix: fig and berries, lashings of caramel and musk, with just a hint of rebellion. Say it with us: BURN CANDLES, NOT BOOKS.

All Nook & Burrow candles are made with natural soy wax and essential oils. Scents waft subtly and distinctly throughout their surroundings, creating a pleasant and delicious aroma. Colour & scent may vary from candle to candle as all are hand poured and dependent on the reaction of the materials.

Handmade in Melbourne.
6 in stock