Scandalwood, you might've heard us mention it once, twice or 50 times. Its been our best selling fragrance at Lore 2 years running which is no easy feat given the calibre of niche fragrance that we stock! Why is so popular you may ask? Well let me tell you all about it…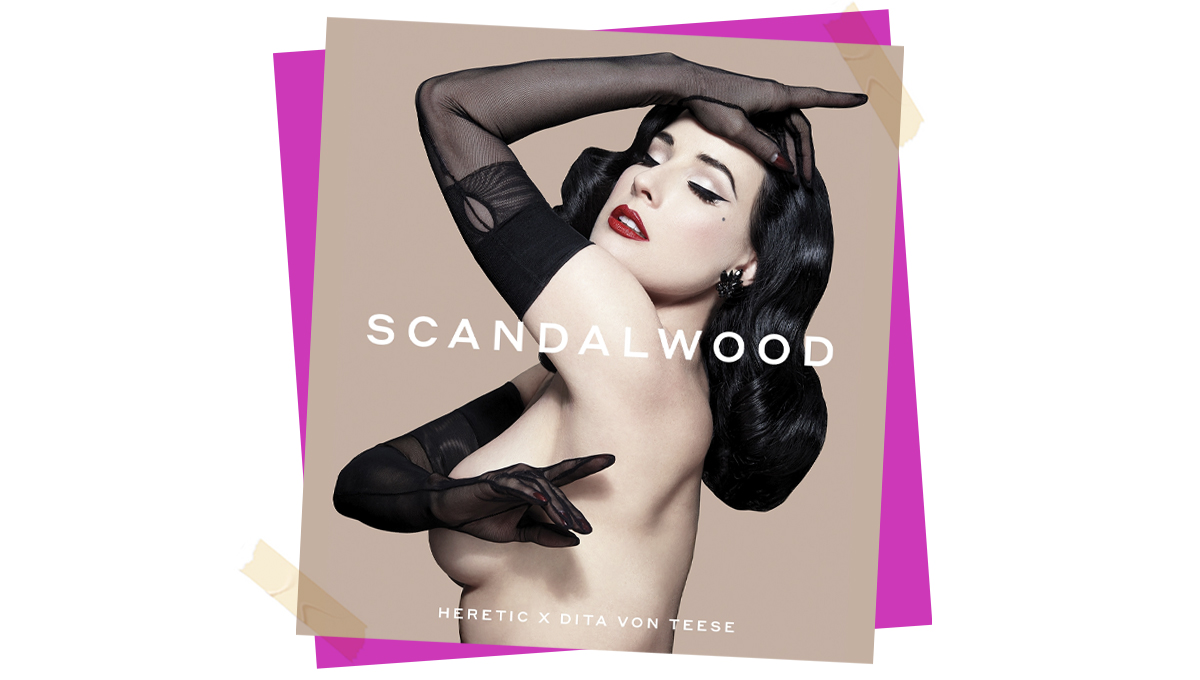 Scandalwood is created by Heretic Parfum, a brand that Lore began stocking in 2018. At this point both Heretic and Lore had coveted each other as the perfect match and it serendipitously happened that we came together to launch the full Heretic Parfum line in Australia together. The Heretic Parfum brand is synonymous with natural fragrance, but don't be fooled, this is not your average all natural perfume line. We don't have any hippy dippy scents, we don't have quickly dissipating fragrances and we definitely do not have essential oil blend style perfumes! Heretic Parfum bring natural, clean perfume to the world competing with the best synthetic fragrances out there!
Created by Douglas Little who studied at the finest perfumeries in France , then fell in love with naturals. The entire holistic experience of a natural fragrance is completely different – not only do you get the connection, great scent and memories, but you also get fragrance that affects you on an emotional, mental and physiological level unlike regular fragrance can. This is the power of nature! Douglas loved the way naturals worked together and likened it to painting with water colours, the shades mingle and form new shades, they can be bright and vibrant or dilute each other. They are transparent and magical. Comparing this to synthetic fragrance behaving more like oil colours – bold, unchanging, solid. While there is absolutely something for everyone, the affects of naturals drew him in and the range grew from there.
With a love for the macabre, Douglas once created a perfume collection inspired by all of the poisonous plants he grew in his garden. Heretic Parfum was created to push boundaries, to give the world one of the first completely transparent perfume lines and have fun. With several different collections within the Heretic line, the Heretic range rose in notoriety recently when Douglas collaborated with his long time friend Gwyneth Paltrow, creating This Smells Like My Vagina, for her Goop store.  At its core, Heretic is absolutely about fun and playfulness, and dare we say, its a little bit naughty. Heretic doesn't play by the rules, they're setting new rules!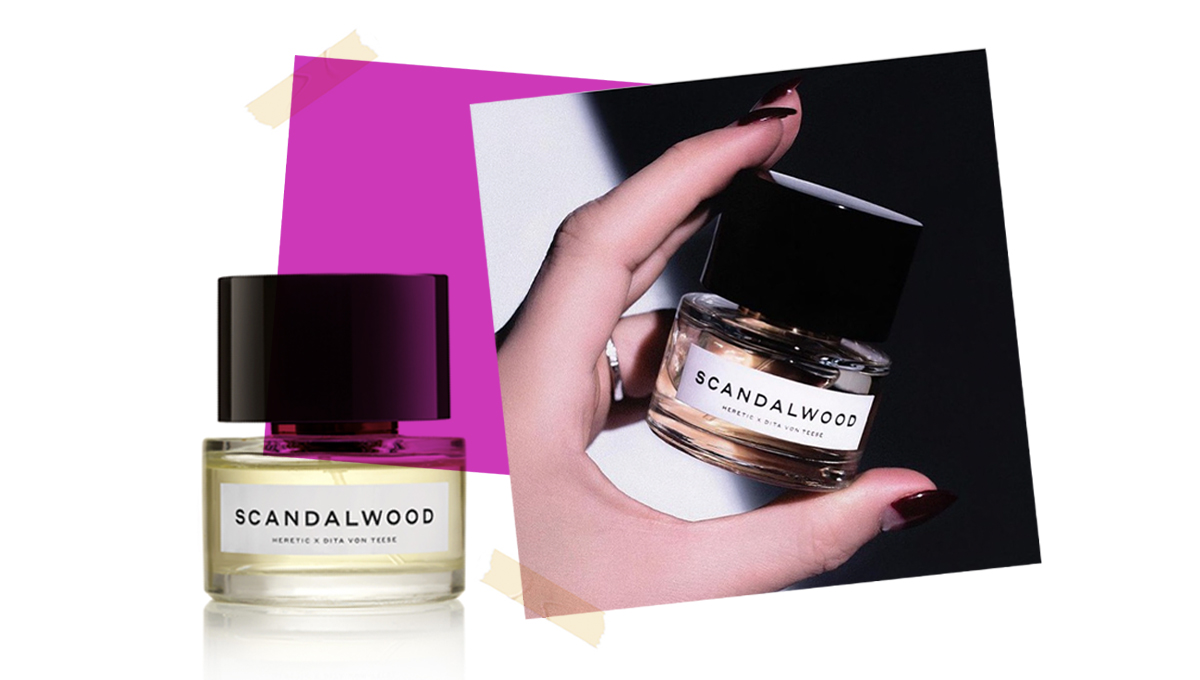 Now, lets get to Scandalwood. Douglas is also good friends with the queen of burlesque – Dita Von Teese. With her impeccable style and love for the finer things in life it's no wonder that Dita and Douglas worked together to create the show stopper from the Heretic Parfum range! One of the only scents in the Heretic range that is not 100% natural, Scandalwood is clean, non toxic, free from phthalates, free from parabens, free from EDTA and it is vegan, cruelty free.
But the scent, oh the scent!
It is just what we expected from Dita – luxurious, sensual, mysterious, a little bit vintage and a little bit naughty. The velvety tones of Sandalwood shine through in this fragrance creating a wonderful depth on the skin. Then the Musk note has an animalic, sexy tone whilst the Rose creates a gentle element of sweetness. Not to stop there, Scandalwood also has Coriander Seed to create a slight background spice to the overall blend resulting in a creamy, smooth and earthy blend that is easy to see why its a best seller. With just the right amount of silage, Scandalwood lasts all day on the skin, never overwhelms or feels 'heavy' on and leaves the wonderful wafting scent of milky Sandalwood in the air when you wear it.
So there you have it, one of the best! A unique, sensual fragrance that is a must try if you haven't already. Get to know what all the fuss is about, because, believe me, its worth it!