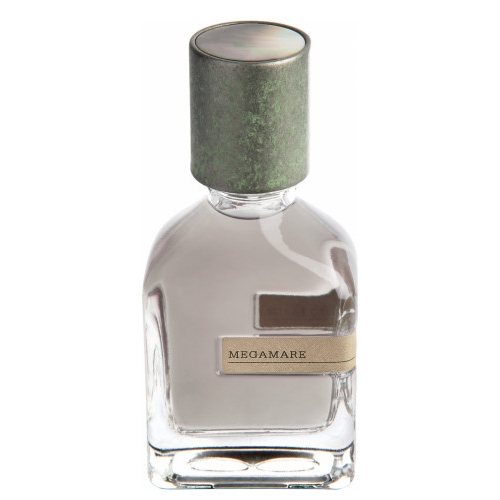 Megamare EDP 50ml
The greatness of the sea embraces your eternity. Orto Parisi's Megamare is devoted to the sea and all things sea like. The mysterious, deep, dark powerful ocean. At some times peaceful, serene and silent, and at others it is brash, loud, tumultuous. Only those that explore know its depths. The ocean is all-mighty, we are all but a tiny dot in comparison to the strength of hte encompassing ocean. The sea takes us to shore of new lands. Megamare calls us deep into its deep, rich and salty layers. Almost aromatic with deeper notes, Megamare creates the mystery of the expansive ocean. The contrasts of this scent are intense. A of sheer, silent bliss looking out onto the ocean - the light and aromatic notes of salty sea water sparkle. Then the crashing waves, the unpredictable and aggressive ocean, with rich dark notes giving this scent both longevity and depth. The cap is a tumbled silver metal, with a slightly greenish corrosion, finished with a Mother of Pearl sea shell - an homage to the effects of the salty waters over time.

NOTES
Unknown                        

PERFUMER
Alessandro Gaultieri

HOW IT WEARS
Megamare opens with a salty, freshness but quickly develops into a richer, deeper scent on the skin. We get Ambergris in there, as Gaultieri nods his head to one of the oceans's most famous perfume ingredients. The longevity of Megamare is much like all of Orto Parisi's scents, it is Parfum Extract so the longevity and silage is strong - Orto Parisi can last up to 24 hours on the skin, and even longer on clothing.

LORE LOVES
We love the dark and mysterious take on a fresh, aquatic scent with Megamare. It has a mellow tone when on the skin for a little while and we love that it is sparkling to begin then rough then super smooth with slightly salty tones.
2 in stock