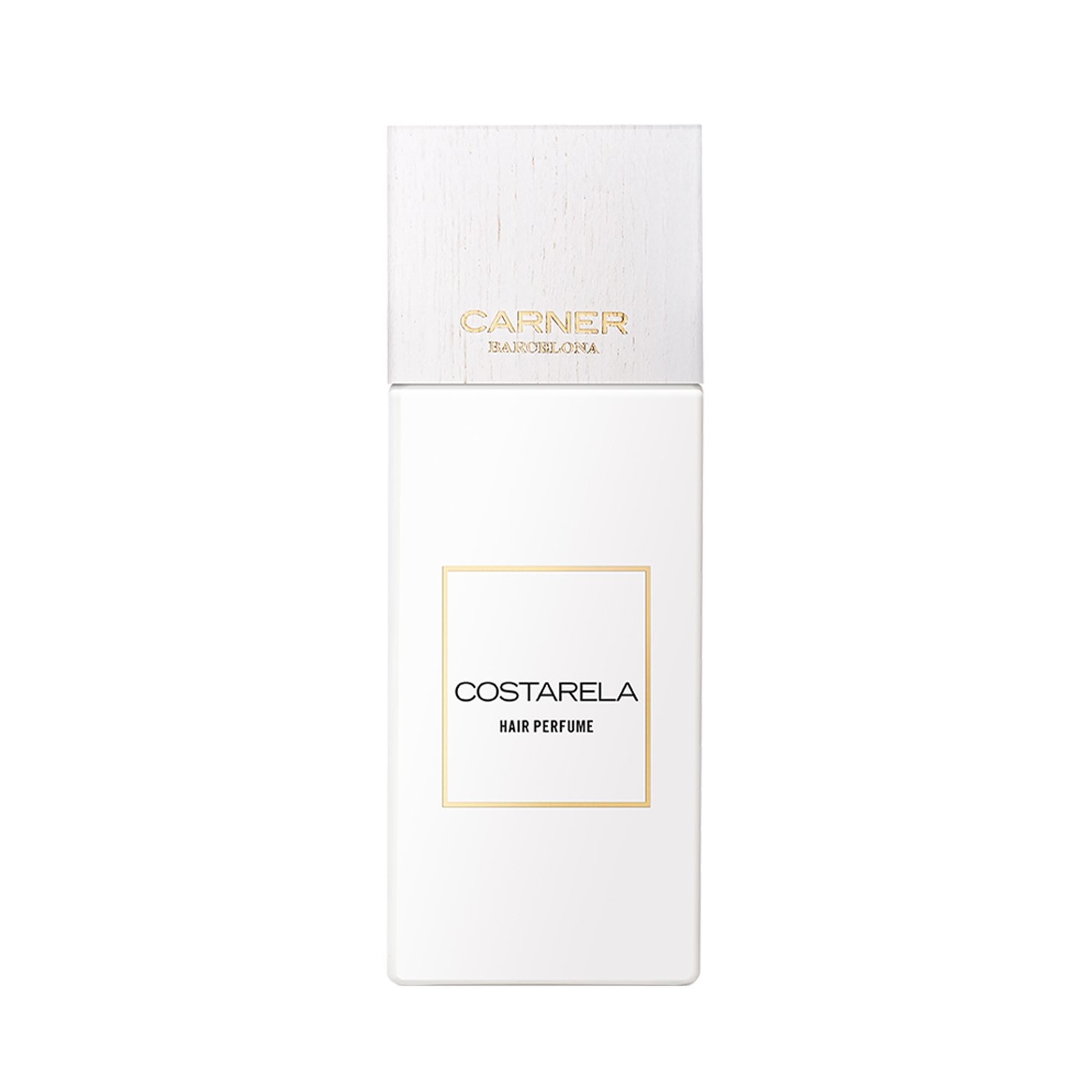 Costarela Hair Perfume 50ml
A delicate hair mist that envelopes the hair in the sweet and citrus fragrance of Costarela. The Carner Hair Perfumes are 100% free of sulphates, Mineral Oils, Phthalates and Parabens. Perfect for on-the-go spritzing, they come with a travel bag.

An expression of the Mediterranean spirit and the feeling of complete freedom when looking out onto the open seas. A fresh and clean fragrance bringing the Spanish sea breeze to life with a subtle, warm heart. Inspired by the boats docking on the shores of Barcelona, Costarela is the ultimate by-the-seaside scent. Bright and fresh with a warm and earthy base, Costarela is like the delicious scent of salty fresh skin straight out of the ocean. Cheerful and lighthearted, Costarela captures the Mediterranean marine note beautifully.

NOTES
Top: Italian Bergamot, Saffron
Middle: Marine Accord, Sand Accord 
Base: Virginian Cedarwood, Ambroxane, Amber
 
PERFUMER
Shyamala Maisondieu

LORE LOVES
We love the way that Costarela balances salty, sweet and citrus perfectly. Costarela is like the sexy skin smell of a day spent in the wild and beautiful open ocean.

ABOUT THE BRAND
Created by Sara Carner in 2008, the Carner Barcelona perfume collection is a beautiful, modern and sophisticated ode to her home of Barcelona. Capturing the essence of the Barcelona's Mediterranean soul, Carner Barcelona has a unique vibrance much like the city itself. Each scent has its own identity and tells the story of Barcelona, from its culture, to its architecture, lifestyle and people. Entirely produced in Barcelona, using local artisans, the Carner Barcelona perfume line merges tradition with modern innovation to truly infuse each scent with the Mediterranean spirit. The wooden caps on each bottle of perfume are sourced ethically from sustainable European forests then engraved by hand in Barcelona. The elegant glass bottles portray the effortlessly chic aesthetic of the Mediterranean coast line. And each perfume box has a special message engraved on the inside panel that evokes the emotion of each fragrance and ultimately, the spirit in which each Carner Barcelona fragrance is always "made with love".

2 in stock