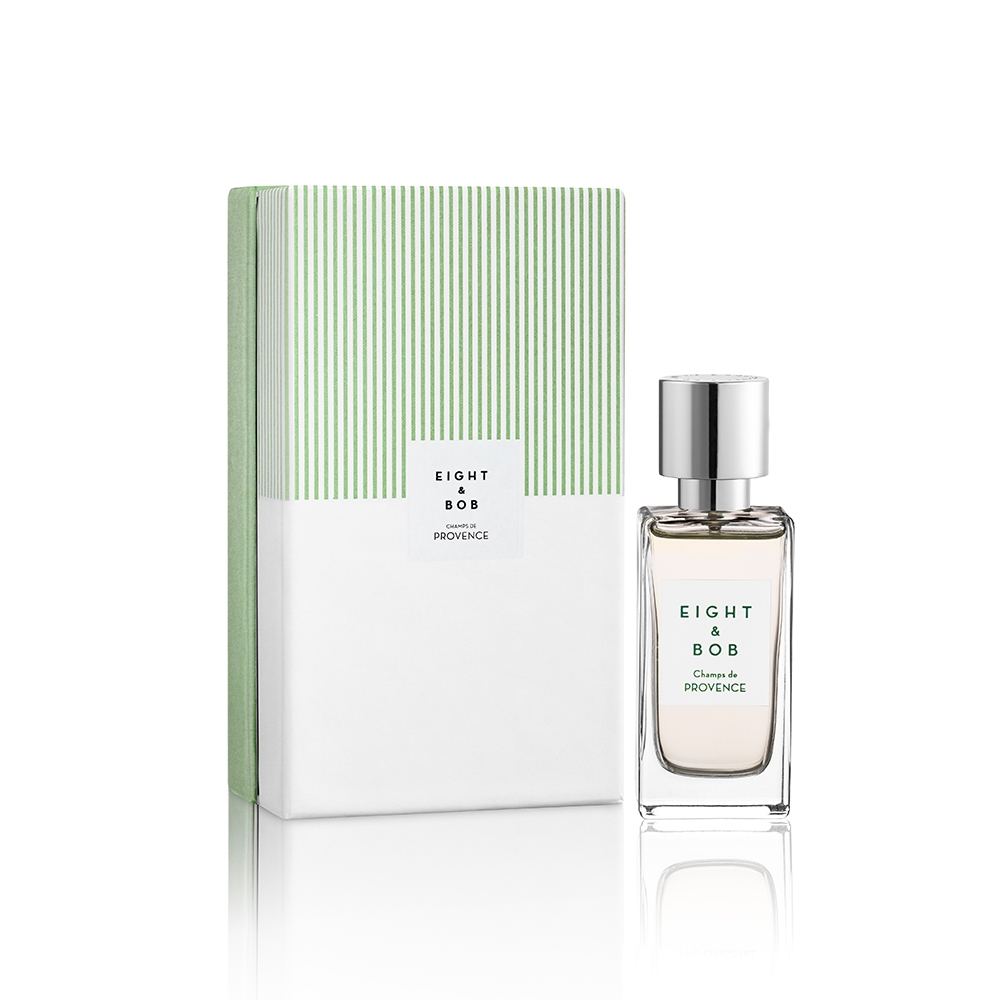 Champs de Provence EDP 30ml
Each perfume in Albert's private collection was born from a memory of a place or of a person - transforming them into extraordinary fragrances to conserve them in time.

Alessandro and Chiara, an Italian couple were great friends of Albert's. They owned a villa in Provence where they revelled in the beautiful landscape, they loved the freshness, the scents of more than 1600 wild plants that flowered every year in the tranquil countryside of this incredible region of France. Every Spring Albert would stay with his friends in Provence, enjoying the splendid spectacle of colours and wonderful aromas. Working as a diplomat, Alessandro was eventually reposted to a new location for work. The couple settled in the Philippines and whilst loving the work, they always longed for the beautiful spring days in Provence. Some months after their relocation, the couple received their most treasured gift, a fragrance that Albert created for them transforming the fresh and exuberant aromas of the Provence countryside into an absolutely magical perfume.

Eight and Bob's Champs de Provence captures the lush green countryside perfectly with the crisp, spring clean air with wafts of citrus fruits and gentle flowers. A must for any outdoor lovers who appreciate the scent of spring air as everything begins to bloom.

NOTES
Top: Bergamot, Orange, Pear
Middle: Absolute Jasmine, Absolute Rose, Orange Blossom
Base: Ambroxan, Mate, Moss

PERFUMER
Albert Fouquet

ABOUT THE BRAND
The perfume with history - Eight and Bob was created by Albert Fouquet, the son of a French aristocrat. In a room on the upper floor of the family château, Fouquet created and perfected various essences for his own personal use aided by Philippe, the trusted family butler. At social events his fragrance was in high demand, however Fouquet continually rejected proposals to market his fragrance. His fragrances were for his own delight, his own creative fulfillment and very personal as they told the stories of his favourite people and places. This all changed however, one night in 1937 when Fouquet met a young John F Kennedy who fell in love with his fragrance and the rest, as they say is history...  
.
HOW IT WEARS
This fragrance is an Eau de Parfum from Eight & Bob has great longevity. Champe de Provence is long lasting whilst remaining fresh and airy on it skin, it also leaves a gorgeous wafting scent that will (almost) always get comments

LORE LOVES
We love how Eight & Bob have recreated the fresh, crisp air of Provence so beautifully. This is a beautiful fresh citrus, floral on both men and women and just feels so freshreshing - the Citrus and the Orange Blossom really stand out in this scent so it is a must try for anyone who loves those notes!

FREE RETURNS
Love your fragrance or return it for free. Learn more about The Lore Promise here. 
2 in stock