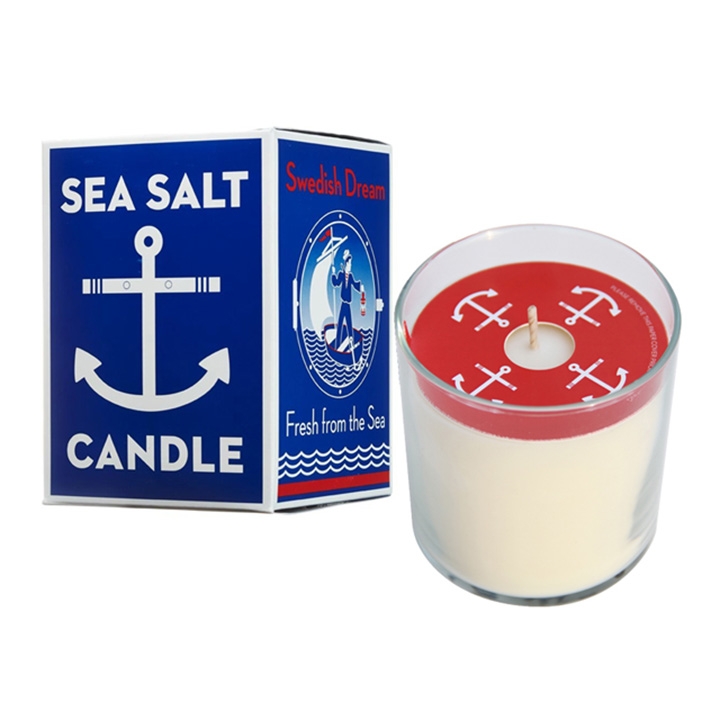 Sea Salt Candle
Fresh from the sea to light up your day comes the Sea Salt Candle. This candle is made with pure 100% U.S. grown GMO-free soy wax. Its scent is the original Swedish Dream™ salty formula. The heady, sea salt fragrance will open your space of mind as the candle burns.
LIGHT. BE AT THE SEA. LET GO. 

80 hour burn time. Hand-poured right here in the USA. The wick is pure cotton.
3 in stock