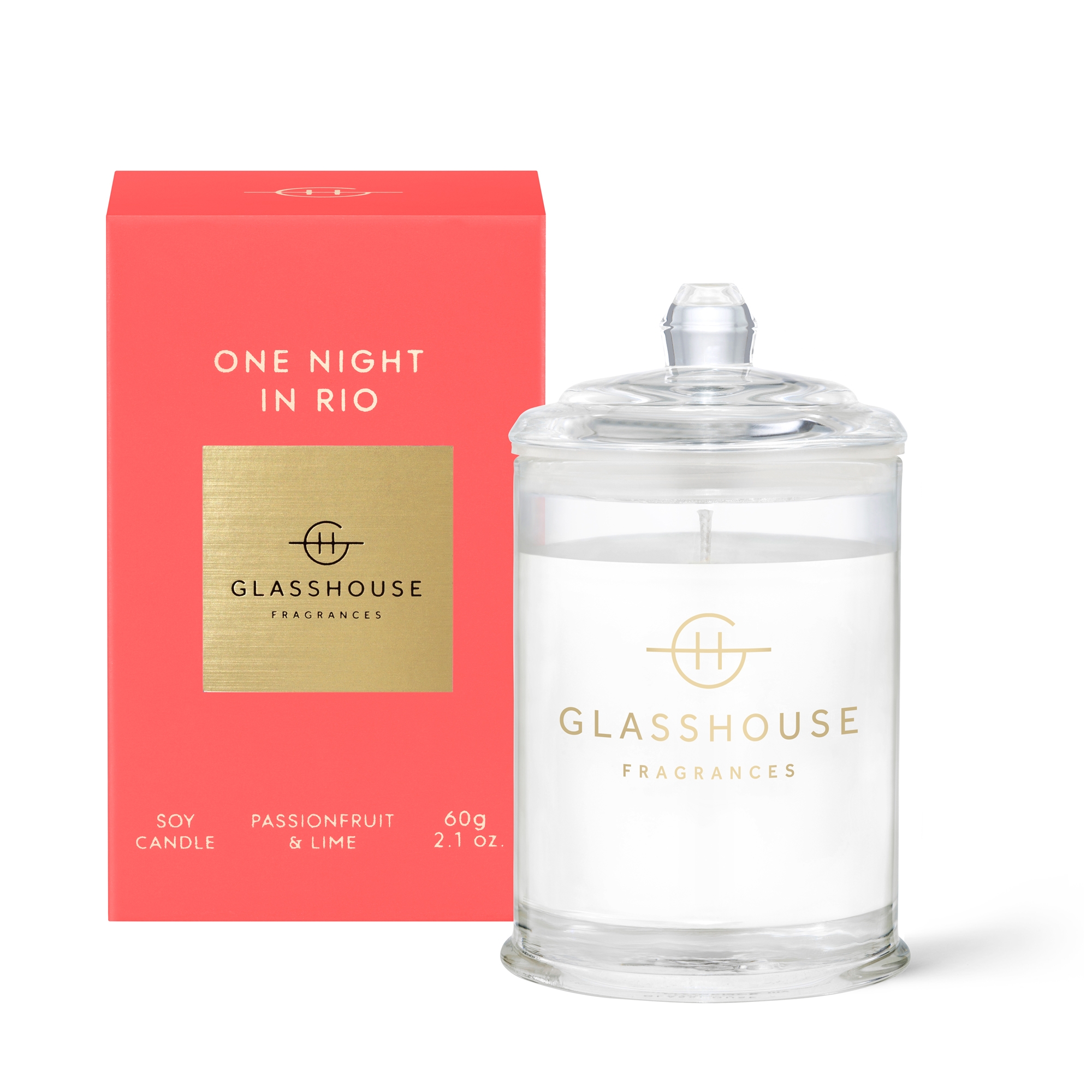 One Night In Rio Candle 60g
This beautiful, city inspired candle range is now available in a mini 60g version!
The Rio de Janeiro candle captures the spirit of passionate Brazil! Alive with exotic scents of ripe Passionfruit, Lime, Raspberry and Orange, get ready for your senses to be lifted and magic to fill the air!
2 in stock