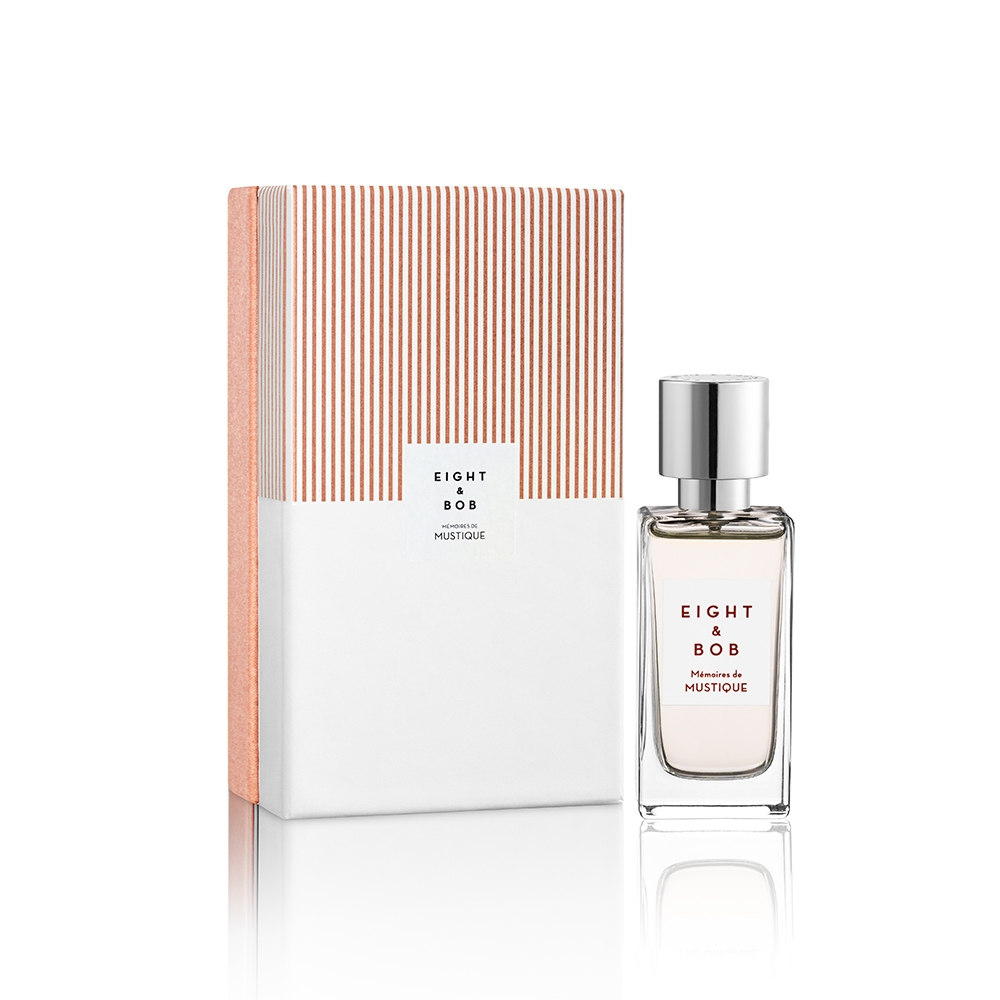 Mémoires de Mustique EDP 30ml
Each perfume in Albert's private collection was born from a memory of a place or of a person - transforming them into extraordinary fragrances to conserve them in time.

Mémoires de Mustique is a tribute to those who have shared the magic of this unique Caribbean island and for those who once dreamed of being part of something unique. Mémoires de Mustique scent is born from the encounter between a masterpiece of Albert Fouquet and the reminiscences of the magnificent and exclusive island of Mustique through its crystalline waters, the eternity of its sunsets and its landscapes unchanged throughout history. A trip to the past to capture its essence in its purest form.

Sadly this is the last scent that Fouquet created as he passed away while completing it. Despite this sad connection, this fragrance is light and sunny - the ultimate citrus fragrance and a must for lovers of Neroli and Orange Blossom. Rich, rounded and the smell of summer, this is one of our best citrus scents with depth to it. 

NOTES
Top: Bergamot, Neroli, Petitgrain
Middle: Jasmine Sambac, Orange Blossom, Osmanthus
Base: Amber, Precious Woods, White Musk

PERFUMER
Albert Fouquet

ABOUT THE BRAND
The perfume with history - Eight & Bob was created by Albert Fouquet, the son of a French aristocrat. In a room on the upper floor of the family château, Fouquet created and perfected various essences for his own personal use aided by Philippe, the trusted family butler. At social events his fragrance was in high demand, however Fouquet continually rejected proposals to market his fragrance. His fragrances were for his own delight, his own creative fulfillment and very personal as they told the stories of his favourite people and places. This all changed however, one night in 1937 when Fouquet met a young John F Kennedy who fell in love with his fragrance and the rest, as they say is history...  

HOW IT WEARS
This fragrance is an Eau de Parfum and the longevity with Memoirs de Mustique is gentle but leaves a gorgeous wafting scent that will (almost) always get comments. A scent teetering on the softer side, but still offering hours of wear. Up to 8 hours on the skin, this gentle scent leaves a lingering impression. A bright sunny scent that harkens back to easier days lounging around on a beautiful day.

LORE LOVES
We love the way that the citruses shine in this scent, the Bergamot, Neroli and Orange Blossom are divine in this summery fragrance. The citrus cocktail shines almost as brightly as sunshine in this scent. A robust blend that evokes clear skies and clean waters. This is the summer you have been dreaming of and never knew you could truly have.We love how this scent takes you instantly to summer, with bright and playful bursts of Citrus and Blossom, this fragrance is the epitome of a Caribbean summer. Transporting you to a time and place where life is easy and breezy, and you're surrounded by warmth and water.

FREE RETURNS
Love your fragrance or return it for free. Learn more about The Lore Promise here. 
8 in stock