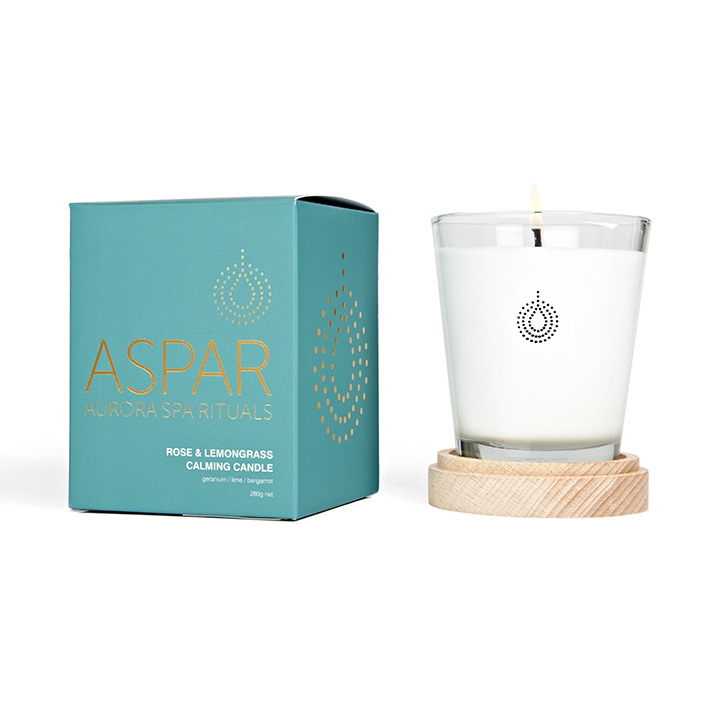 Rose & Lemongrass Calming Candle
Chemical free & non toxic! This Australian made, aromatic, 100% pure soy and coconut wax candle is the perfect addition to any home.
Scented with Geranium, Lime and Bergamot for lifting the spirits, relaxing and calming the body.

Perfect to assist with concentration while studying or in an office when you have a deadline to meet!

Smoke free, clean burning time of approx. 60hrs.
The first time you burn your Aspar Candle, allow it to burn for at least 2 hours, until the whole top is liquid with wax. This will help your candle burn more evenly the next time. Always centre the wick, trim it to 6mm and remove any wick debris before burning. Place the candle on the wooden lid while burning, and use the lid to extinguish the flame.
6 in stock