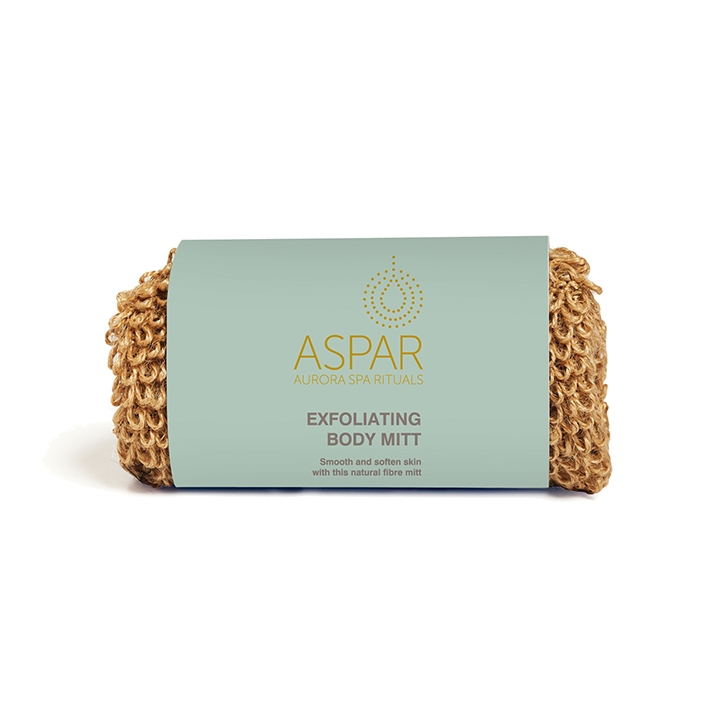 Exfoliating Body Mitt
A natural skin smoothing exfoliating mitt made from natural ramie fibres. This Exfoliating Body Mitt can be used as a wet or dry brush to stimulate circulation and cell renewal, polishing your skin to leave it feeling soft and radiant.
Before bathing / Practice dry body brushing before bathing or showering to remove dead skin cells. In upward strokes, lightly brush the dry mitt towards the heart.
During bathing / Apply your ASPAR Body cleanser to your dampened Exfoliating Mitt and gentle massage over the body in circular motions.
Natural Ramie Fibres Care / We recommend machine washing your mitt weekly, and hanging in a airy position to allow the Mitt to completely dry after use.
7 in stock