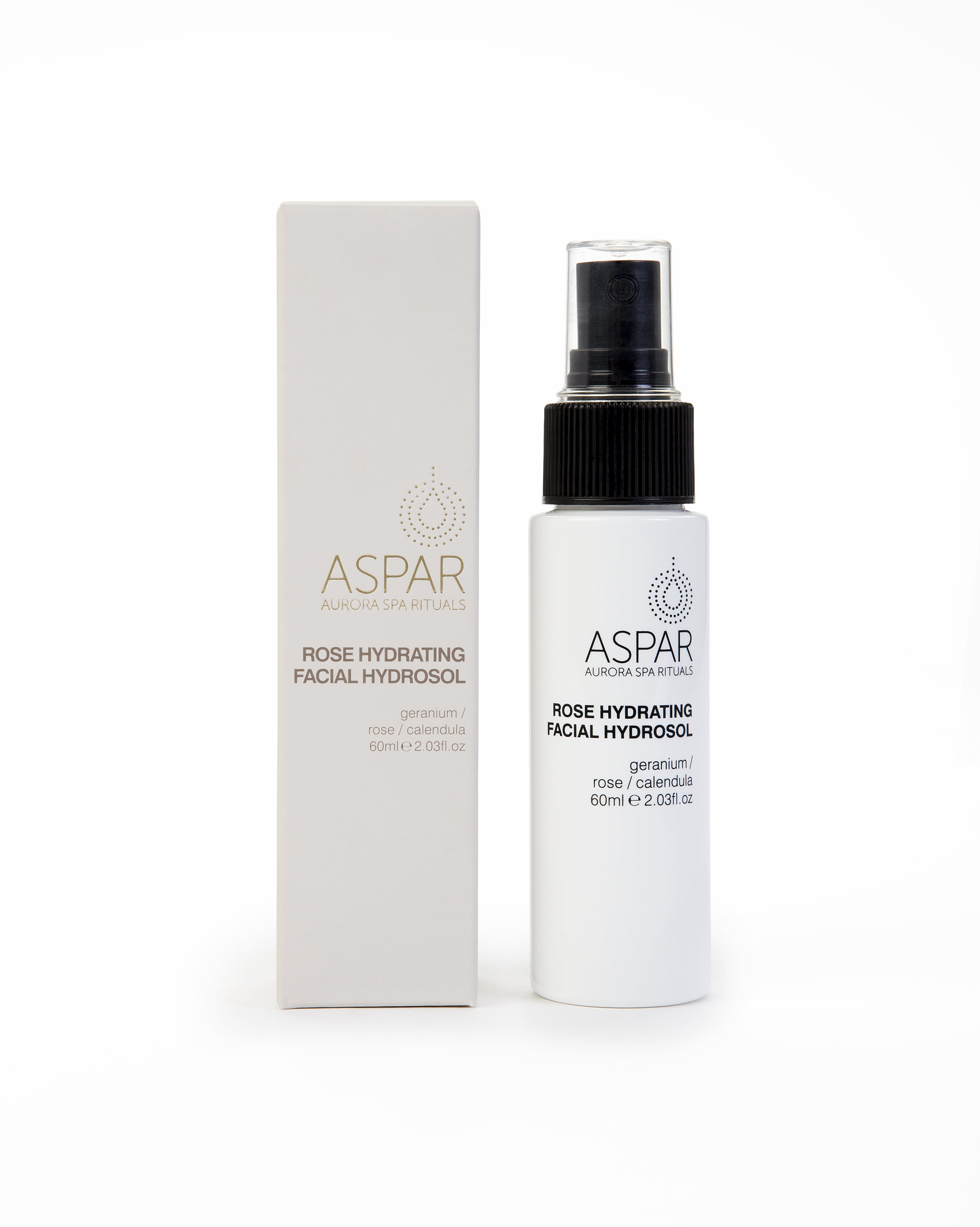 Rose Hydrating Facial Hydrosol 60ml
A calming and balancing ritual, this light hydration spray works to revitalise skin throughout the day. With a non-oily residue on the skin, this hydrosol helps reduce redness and rebalance, with a refreshing effect for your complexion. This compact bottle is perfect for those who find themselves in the office, airline cabins, cars or other dehydrating environments.


Ideal for a quick and effective pick me up during the day, it also works as a setting spray over your makeup to help it last longer. ​
The optimal time to spray or apply your Rose Hydrating Facial Hydrosol is after cleansing your skin, and before you moisturise. Apply a small amount to damp cotton wool, and smooth over the entire face, neck and décolletage. For instant skin hydration or to have a quick pick-me-up throughout the day, close your eyes and hold the bottle about 10cm away before gently spraying directly on to the face.​ Refrigerate for an refreshing and cool spritz in the warmer months.
Full Ingredient Listing/ Water, Glycerin, Rosa Damescena (Rose) Flower Oil, Pelargonium Graveolens (Geranium) Flower Oil, Calendula Officinalis (Calendula) Flower Extract, Centella Asiatica (Gotu Kola) Extract, Phenoxyethanol (and) Ethylhexylglycerin, Rosemarinus Officinalis (Rosemary) Leaf Extract (and) Lecethin (and) Alcohol (Pure Grain).
2 in stock