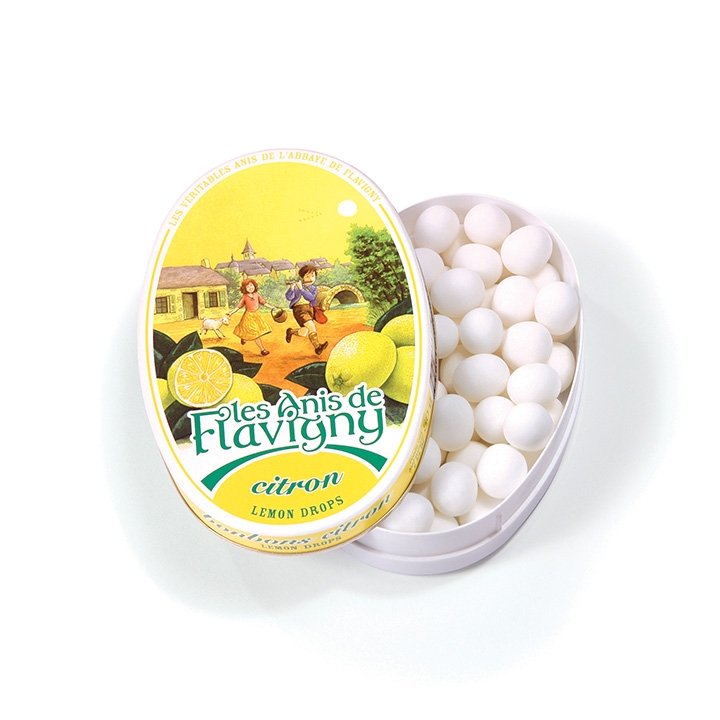 Lemon Pastilles 50g
Lemon - the newest addition to the wonderful collection of flavours. These naturally flavored lemon candies will be sure to please the gourmands of this world. These sweet and smooth lemon sweets are a favorite for kids! Each candy contains an aniseed in its center, which we coat with fine layers of sugar and all-natural flavoring.
Each tin represents a part of a love story between a shepherd and his beloved shepherdess. The children of the shepherd and shepherdess are playing near the abbey near Flavigny.
Sugar, a seed of green anise, a natural aroma and lemon extract. Hard candy, do not bite.
6 in stock