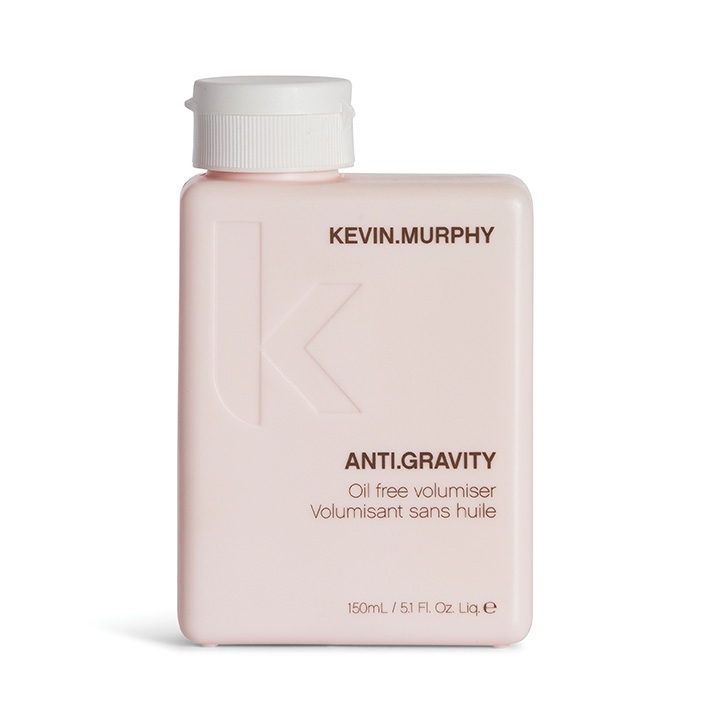 Anti Gravity Lotion 150ml
Anti Gravity does just that – it create weightless styles that are out-of-this-world. This oil-free volumiser and texturiser allows you to create bigger, thicker-looking hair instantly, and will help hold your hair styles in place whether it's long, short, curled or blown-out. Anti Gravity also helps to control flyaway strands, and provides a lush, oil-free shine. This is you go-to for adding a little volume whilst also controlling flyaway strands so that your voluminous hair style stays looking that way all day.
SULPHATE, PARABEN FREE / CRUELTY FREE / MADE FROM 100% OCEAN WASTE PLASTIC
KEY INGREDIENTS 
Lavandula Intermedia Flower/Leaf/Stem Extract (Lavandula Augustifoila) is one of the classic oils, and is highly beneficial to all hair types. Sourced from a sustainable farm in Northern California, its balancing action is of benefit to both dry and oily hair. With a scent that's an intoxicating blend of fresh, floral, calm and crisp.
PRO TIP
If you don't have time to wash your hair but want wonderful Anti Gravity volume, you can use Kevin Murphy's technique of 'sandblasting' your hair. Simply spritz the hair with some water to lightly dampen, and then apply Anti Gravity from roots to tips. Blast in with a hair dryer to create a 'thatchy' texture, and then style with hot tongs as desired. Repeat the process up to three times, depending on the volume of the style you are creating – remember, the more you 'sandblast', the more volume and longevity you give the style.

SUITABLE FOR 
All hair types.

HOW TO USE 
Apply a 20 cent piece sized amount of Anti gravity into your palm and work through damp hair. Style as desired.

LORE LOVES
We love that this product is so weightless that you can layer and layer it for loads of volume yet it never becomes apparent in the hair. The versatility of this product is great and we have found layering this with Full Again is a great combo – apply Anti Gravity to your roots and Full Again to your mid lengths and ends for the perfect volume duo!

ABOUT THE BRAND
Skincare for your hair! A master of his profession, no one understands the transformative power of hair better than Kevin Murphy. Born from the same philosophy as skincare, Kevin Murphy products are weightlessly designed to deliver performance, strength and longevity. Salon quality products for at home use and professional level results!
Apply to damp hair before styling.
2 in stock