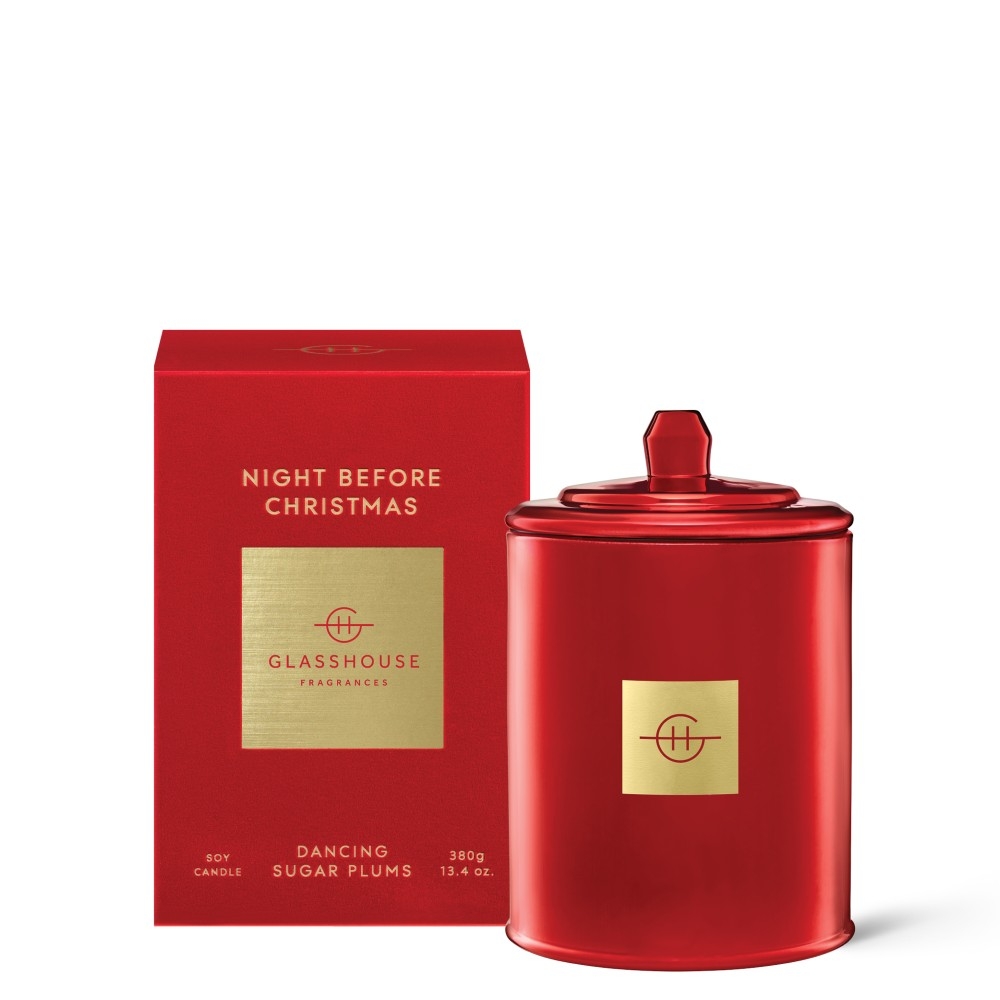 2021 Glasshouse Fragrances Christmas – Night Before Christmas Candle 380g
The Colour of Christmas; fun, celebratory and joyful!

My (oh my)...the 2021 Glasshouse Fragrances Christmas Collection is BEAUTIFUL! The red, the different textures, we mean they got us at velvet and glitter..we just love! They have really outdone themselves this year, every inch of the collection has been perfected. This range will make for the perfect gift with a price point for every budget and a fragrance for every style. 

This year Glasshouse Fragrances have chosen the most celebratory Christmas colour – red – and made it the principal hue of their stunning 'The Colour of Christmas' collection.
Elevated with a mix of rich tones and textures (gloss! velvet! glitter!) for maximum impact, it's resplendent on limited edition vessels and packaging. All accented with white and their signature gold to represent the joy, warmth and love created through thoughtful giving.

Good looks aside, this magical collection is all about enhancing your festive season with evocative holiday fragrances.

NIGHT BEFORE CHRISTMAS - DANCING SUGAR PLUMS
Plum pudding and pure magic in the cult-favourite festive fragrance that every Christmas lover should own. Inspired by plum puddings, Night Before Christmas combines Blackcurrant, Plum, Lemon and Lavender to remind you of everything that's magic about Christmas.
Dressed to impress in a luxurious velvet touch box and metallic red vessel.
Top: Blackcurrant, Redcurrant
Middle: Plum, Lemon, Lavender, Rose
Base: Musk, Oak Moss, Spice
12 in stock