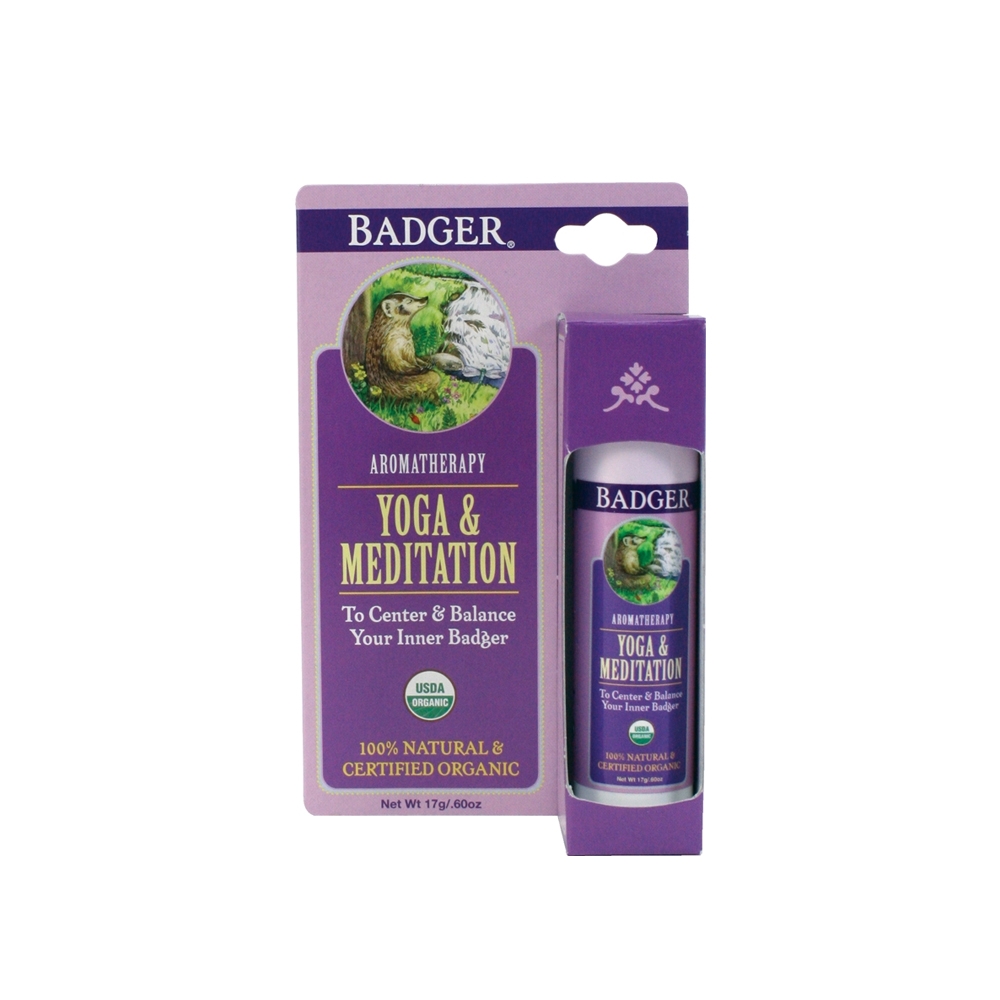 Yoga & Meditation Aromatherapy Balm 17G
Find Your Center & Balance with Portable Aromatherapy. 

 
USDA Certified Organic Portable aromatherapy that is easy to carry and easy to use. The sophisticated essential oil blend supports meditation practice by inspiring a mood of reverence and calm contentedness. Softens and smoothes skin while balancing the psyche. Center & Balance.


Just as the noble trees are deep rooted in the ground, this blend works to bring a deep rooted centering and grounding experience, essential to the practice Yoga and Meditation. The scents of Sandalwood, Frankincense, and Myrrh are used in both Eastern and Western traditions to support the practice of meditation by inspiring a mood of reverence and calm centeredness. Cedarwood sharpens the mind, and the citrus essential oils of Mandarin and Litsea Cubeba create a cheerful state of peaceful awareness. We use the "base note" essential oils derived from the bark of the Cedarwood and Sandalwood trees, and CO2 extracts from the tree and root resins of the Frankincense and Vetivert.
Just rub a little on hands, temples, forehead, or anywhere that needs soothing and breathe it in - the aroma will do the rest.
Organic Extra Virgin Olive Oil, Organic Beeswax, Organic Cedar Oil, Organic Mandarin Orange Oil, Organic Ginger Extract, Organic Litsea Oil, Sunflower Vitamin E, Sandalwood Oil, Organic Vetivert Extract, Organic Frankincense Extract, Organic Calendula Extract, Organic Rosehip Extract & Organic Myrrh Extract.
Out of stock
Get an alert when the product is in stock: