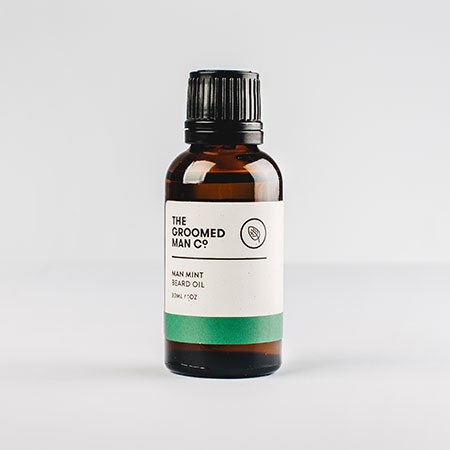 Man Mint Beard Oil 30ml
A mix of high quality pure to botanical oils such as organic Argan and Jojoba, work together to nourish the skin and beard, promoting an improvement in overall beard health. With a touch of peppermint, rounded out by citric and wooden scents, this beard oil is superfood for your beard! This oil softens the beard, eliminates the itch, moisturises the skin preventing dry flakes, strengthens the hair and follicles preventing split ends, cleans the beard and promotes healthier growing conditions. The formula is fast absorbing, lightweight and non-greasy, leaving your beard looking and feeling great. You can use this oil in the hair and on your skin as a hydrating face, hair and body oil!
Apply a few drops to hands and massage gently through beard.
Argania Spinosa (Argan) oil, Simmondsia Chinensis (Jojoba) oil, Prunus Dulcis (Sweet Almond) oil, Mentha X Piperita (Peppermint) oil, Citrus Aurantium var. Bergamia (Bergamot) oil, Santalum Spicatum (Australian Sandalwood) oil, Rosmarinus Officinalis (Rosemary) extract
1 in stock