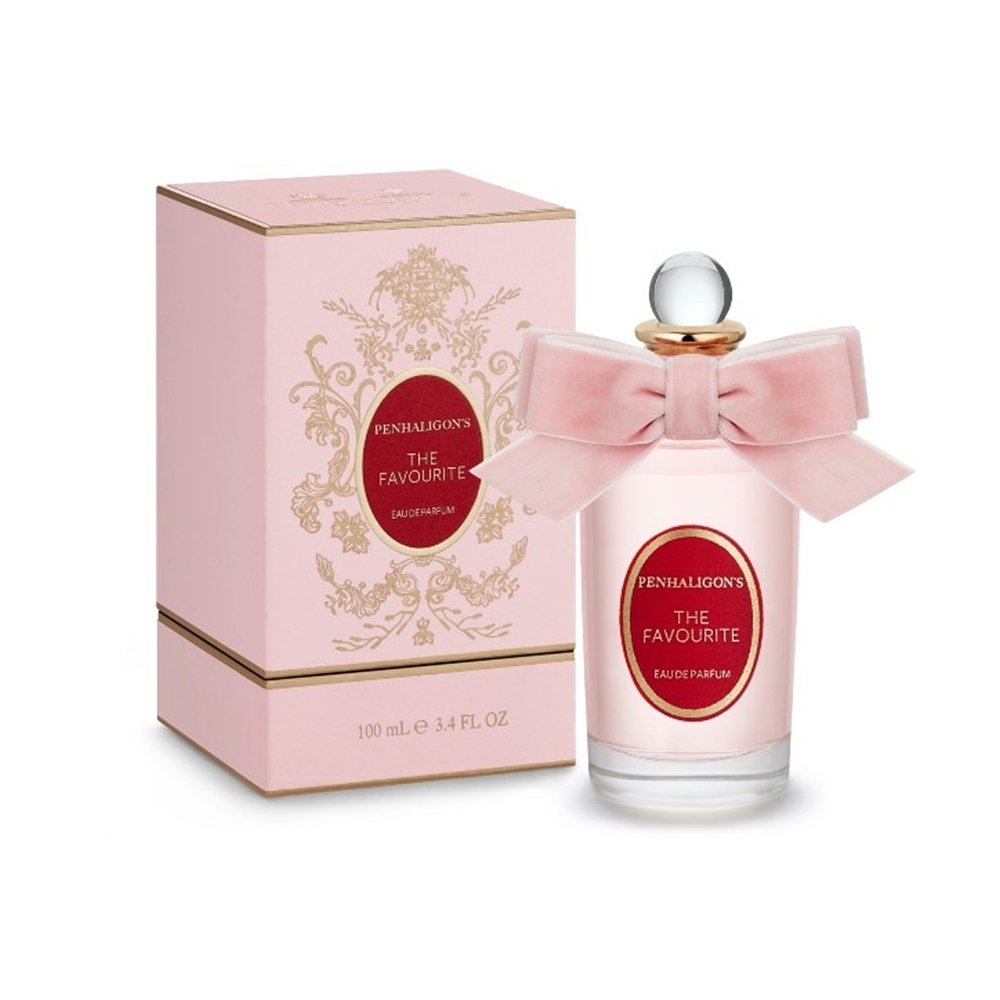 The Favourite EDP 100ml
The stage is set, the setting is Blenheim Palace. Her scent fills the Royal Quarters as the luxurious floral notes sway society's opinion. She greets them with a darling smile, charming and coy, innocent as a wildflower. Yet, layers peel away. Its all smoke and mirrors as another story emerges under the surface. Creating a classic and vintage feel, this elegant powdery, floral fragrance has a bright cleanliness to it whilst the soft and smooth dry down shows the real woman…romantic, mischievous and sensual. Exactly how it should smell when you find your favourite! Not everything is always as it seems on the surface. Acquaint yourself with The Favourite before she steps out of the shadows – because what you see isn't always what you get!

NOTES
Top: Mandarin, Violet Leaves Absolute, Bergamot
Middle: Jasmine Sambac, Mimosa Absolute, Iris
Base: Sandalwood, Musk, Ambroxan

PERFUMER
Undisclosed

HOW IT WEARS
The Favourite is an Eau de Parfum which should give you anywhere from 6 – 8 hours of longevity on the skin. It's lush, sweet florals with the elegance of Iris, and then the touch of tangy citrus ever so slightly counteracting it's sweet, musky base. This blend makes The Favourite the perfect accompaniment for any one looking for love and/or the perfect romantic counterpart.

LORE LOVES
We love the vintage feel of this powdery, floral fragrance – the surprise of this smooth, soft, musky dry down, makes it romantic and just the right amount of sexy. Exactly how it should smell when you find your favourite – royally charming!

ABOUT THE BRAND
A classic English perfume house, William Penhaligon owned a barbershop, which became a perfumery in 1870, launching his first fragrance in 1872. This fragrance was created regularly for its many fans until the store was destroyed in The Blitz of 1941. Despite the store being destroyed, the fragrance house endured and was honoured with a Royal Warrant by the Duke of Wellington in 1956 for manufacturing toiletries. Many of the classic scents in Penhaligon's collection remain to this day, while many modern scents have been added. Penhaligon's remain true to William Penhaligon's vision of fine, traditional perfumes and techniques.
1 in stock