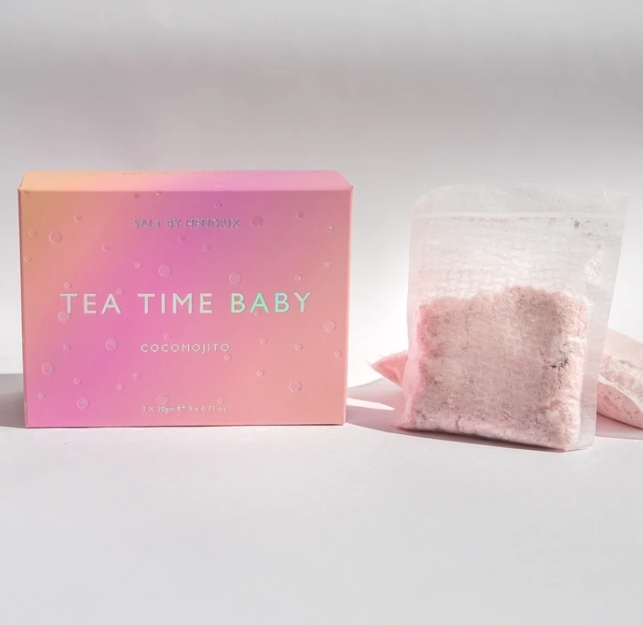 Tea Time Baby – Coco Mojito
Includes 3 x bath tea bags.

The Salt by Hendrix Bath Teas are the perfect gift, and self gift! 
Feature biodegradable bags from plant materials, these TEA TIME BABY bundles of goodness are full of botanicals bliss to nourish your skin.
Take some time for yourself to replenish your skin and your soul in as little as 5 minutes, or for as long as you care to enjoy!  
Add to a warm bath, swish your bath tea gently around (please do not open contents from the tea bag) and the contents will dissolve in the warm water (just like a fancy cup of tea). Remove tea bag from bath prior to releasing the water.
Coconut Milk Powder*, Lycium Barbarum (Goji Berries)*, Strawberry Powder (Fragaria Ananassa Duch), Pomegranate Powder (Punicum Granatum), Dragon Fruit Powder (Hylocereus Coastarincensis), Blueberry Juice Powder (vaccinia Augustifolium) and Maltodextrin. * Denotes certified organic.
4 in stock