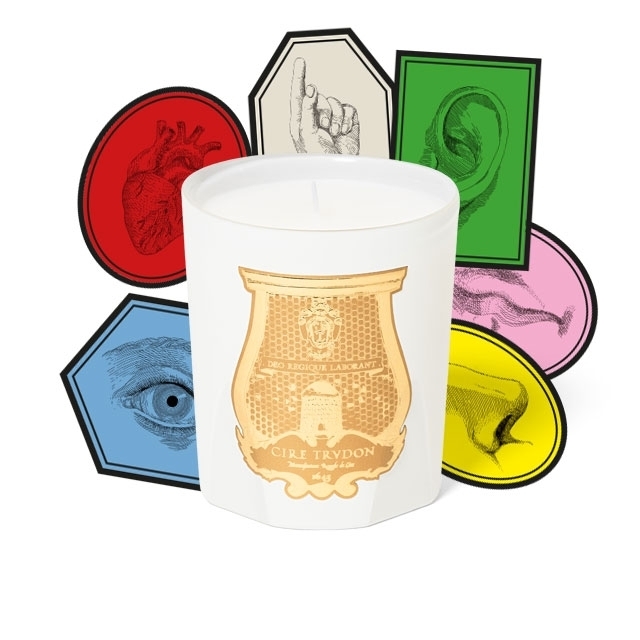 Six Candle 270g
A Limited Edition scent paying homage to our human senses, inspired by our allegorical sixth sense - the heart. Exploring the mysteries of the heart, the scents that arouse memories in us and take us somewhere else in a second. The smell of vintage lipsticks, the wafts of tropical holidays somewhere exotic, memories of loved ones. This candle is intoxicating, rich and smooth with a slightly creamy element to it. The candle's leaflet encloses a series of colourful, hand-illustrated stickers: inside a cameo-shaped frame, each one portrays a sense.
These small decorative elements can freely be placed on the candle, thus changing its appearance in a heartbeat!

With notes of bergamot, Gardenia, Carnation, Jasmine, Ylang Ylang, Lily and Vanilla.
Out of stock
Get an alert when the product is in stock: