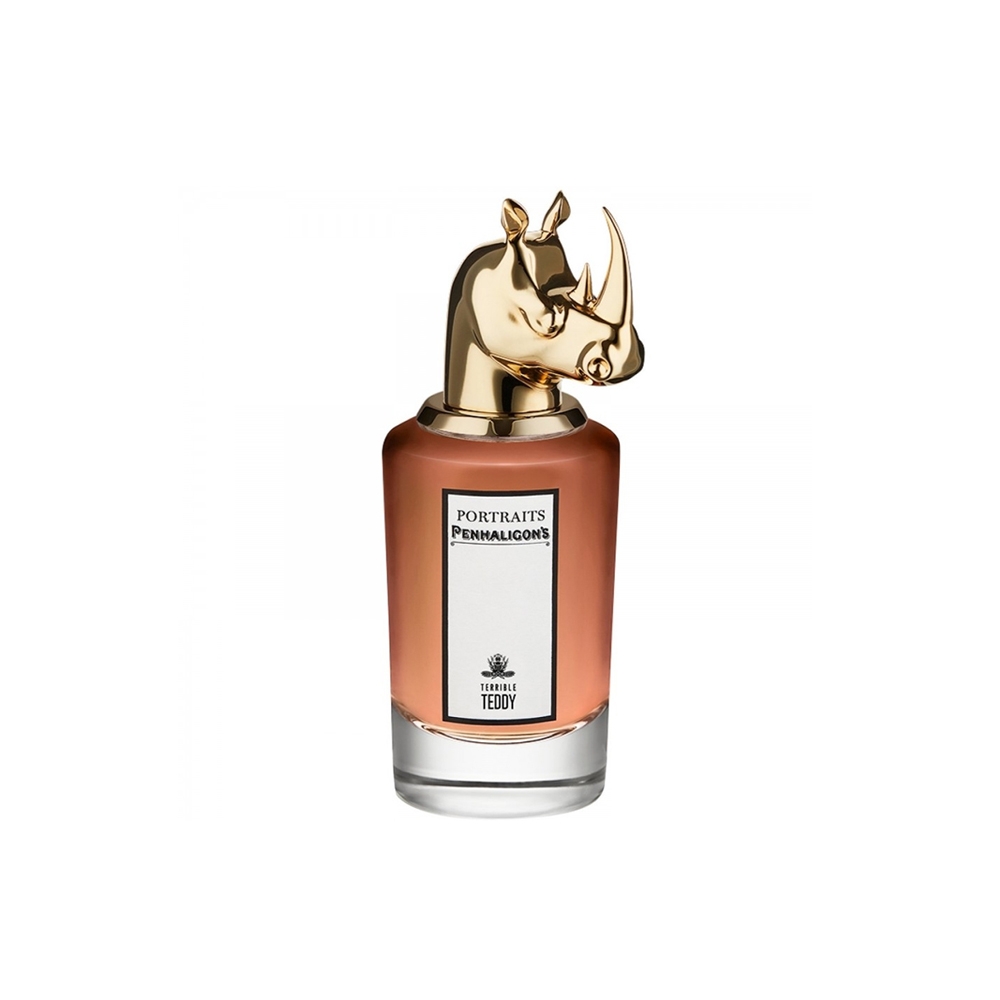 Portraits Terrible Teddy EDP 75ml
A smooth operator, a charmer. He loves the thrill of the chase, and always get what (who) he sets his sights on. He lives for the thrill of seduction then he moves onto the next prospect. Unsuspecting hearts are his thing. He set his sights on Heartless Helen whilst on safari. But then he met The Duke...and all bets are off. Who knows if Teddy will survive swinging between the grips of both Heartless Helen and The Duke. Terrible Teddy has the pheromone like musk and earthy tone that only one as irresistible as Teddy could exude.

NOTES
Top: Incense 
Middle: Leather
Base: Ambroxan

HOW IT WEARS
Terrible Teddy has great silage and lasting power, we get atleast 8 hours and this scent is delicious on the skin. It almost smells like musky skin and soft leather blended together, so delicious!

LORE LOVES
We love the pheromone notes in this perfume, it has punch but almost smells like your skin...but way better. There is something incredibly alluring about Terrible Teddy that we can't resist!

PERFUMER
Quentin Bisch

ABOUT THE BRAND
A classic English perfume house, William Penhaligon owned a barber shop which became a perfumery in 1870, launching his first fragrance in 1872. This fragrance was created regularly for its many fans until the store was destroyed in The Blitz of 1941. Despite the store being destroyed, the fragrance house endured and was honoured with a Royal Warrant by the Duke of Wellington in 1956 for manufacturing toiletries. Many of the classic scents in Penhaligon's collection remain to this day, while many modern scents have been added. Penhaligon's remain true to William Penhaligon's vision of fine, traditional perfumes and techniques.

FREE RETURNS
Love your fragrance or return it for free. Learn more about The Lore Promise here.


2 in stock