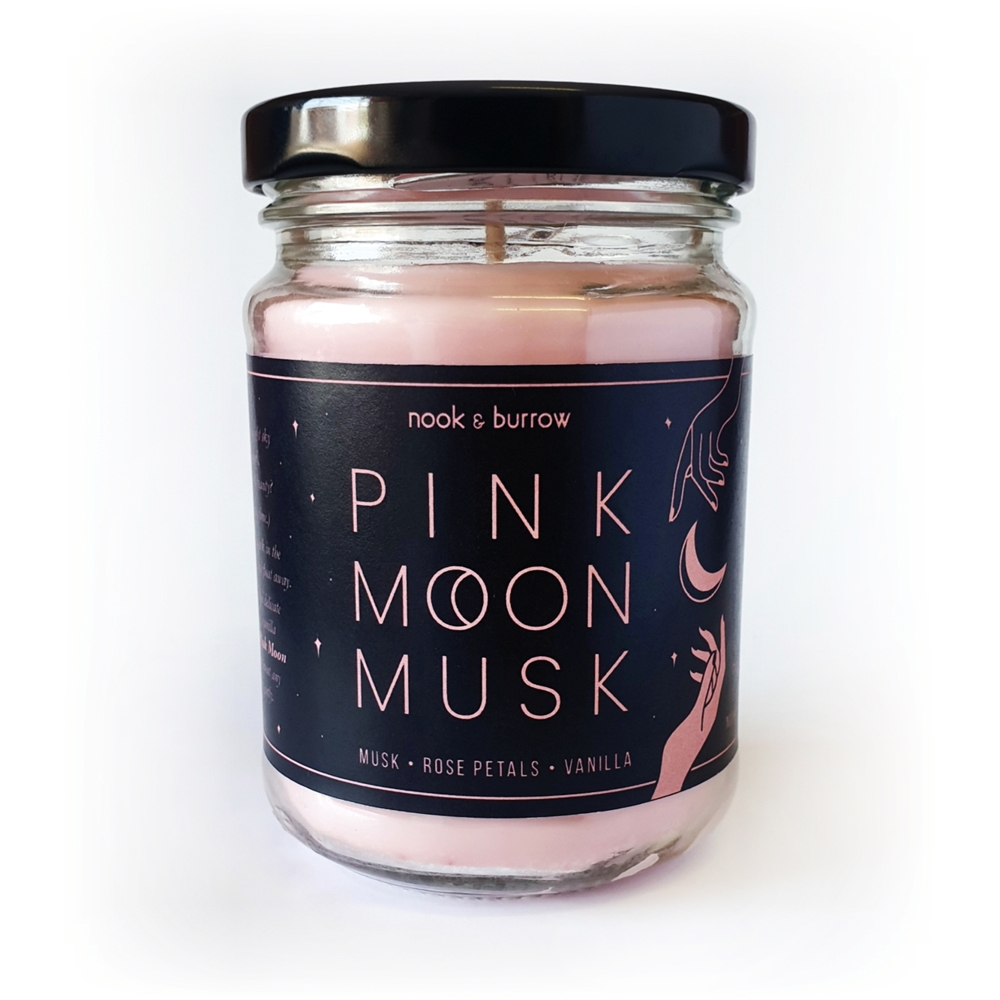 Pink Moon Musk Candle
Ever gaze into the night sky to see that magical orb, lost in wonder at its beauty? (Yeah, we do all the time.) Light this candle, bask in the glow of the moon and float away.

All Nook & Burrow candles are made with natural soy wax and essential oils. Scents waft subtly and distinctly throughout their surroundings, creating a pleasant and delicious aroma. Colour & scent may vary from candle to candle as all are hand poured and dependent on the reaction of the materials.

Handmade in Melbourne.
10 in stock