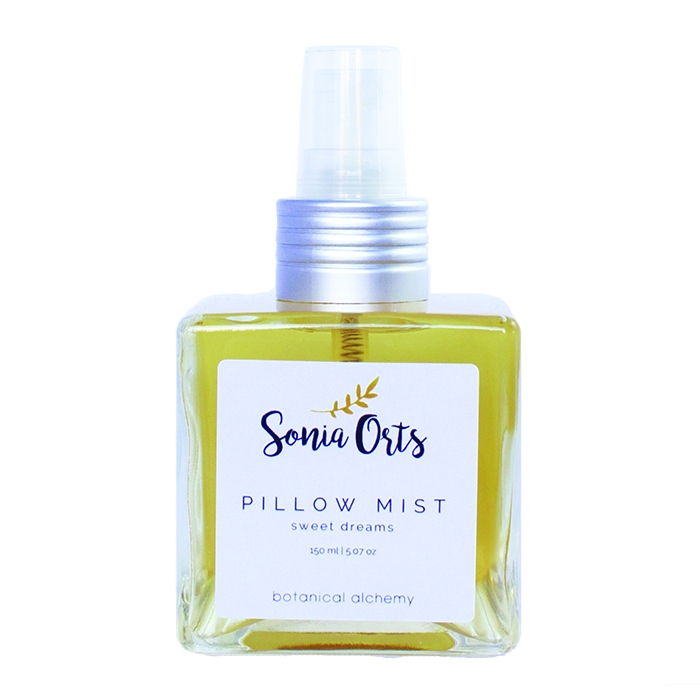 Pillow Mist Sweet Dreams 150ml
Featuring a 100% natural scent, pillow mists can be sprayed on a pillow or in your bedroom to create a calming atmosphere that promotes relaxation and well-being. Made only with natural and organic certified ingredients, our botanical fragrances can also be sprayed directly onto your skin.

Sweet Dreams contains essential oils such as lavender, lemon balm, or sweet orange to provide immediate sense of well-being and inner peace. When applied regularly it is effective at creating a soothing sensation, conducing to a peaceful and relaxing night's sleep.  
Spray the product over the pillow. Hold 20 cm from the pillow and spray generously. Thanks to its natural composition, you can also use it as a mild perfume. Always shake before use.
Neroli floral water, Almond oil polyglycerol, Coconut sugar complex, Our alchemic synergy from natural essential oils with active compounds: Limonene, geraniol, linalool, citronellal, a-pinene, nerol, a-terpineol, Vitamine E.
3 in stock