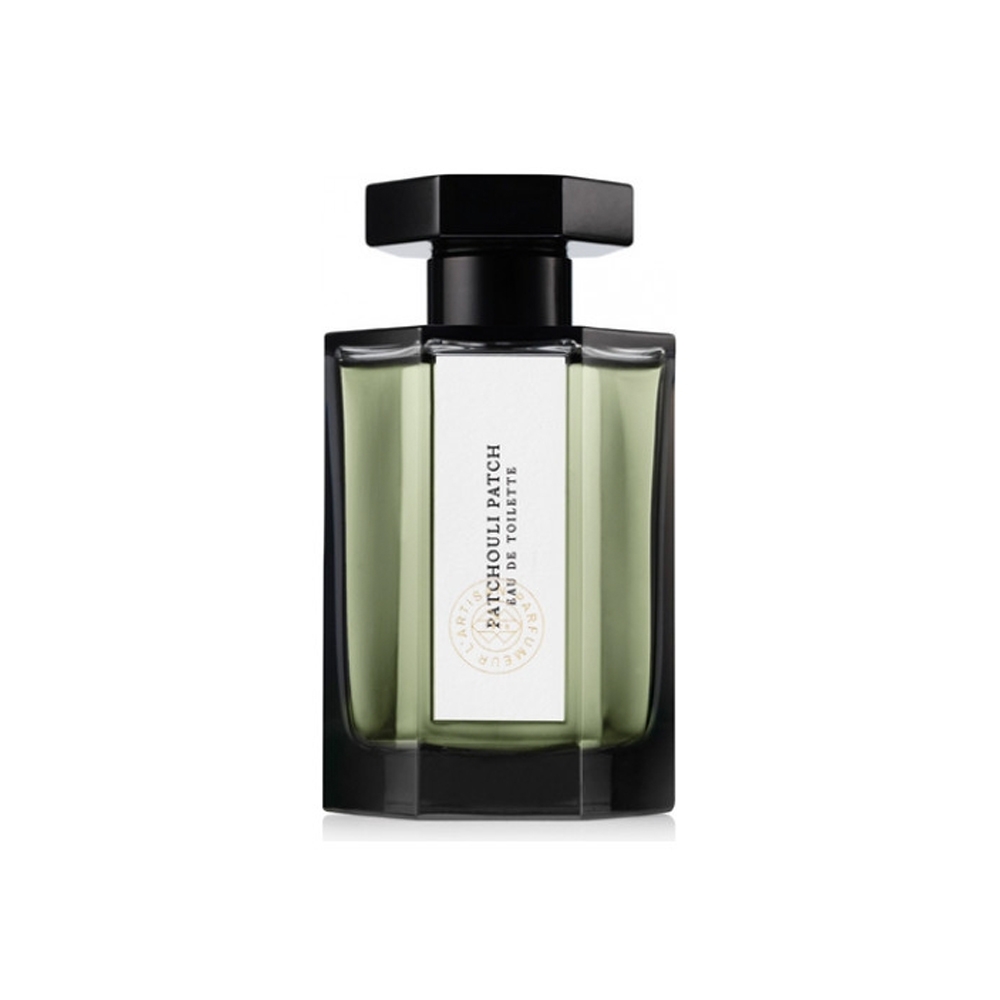 Patchouli Patch EDT 100ml
Patchouli Patch is an Haute Bohemian interpretation of one of L'Artisan Parfumeur's original fragrances from 1978. During the 18th and 19th century, silk traders from China packed their silk cloth with dried Patchouli leaves to protect them, leaving the gentle and grounding scent lightly on the silk. To recreate this practise, an exceptional quality of Patchouli essential oil is used in this perfume. The floral earthiness of Patchouli is enhanced by Vetiver, Cedar and Sandalwood: the dry down is a reminder of Patchouli's long and smoky past. A fragrance from another time brought into a modern era. A beautiful mellow, earthy tone that feels luxurious, just like the finest silks.

NOTES 
Top: Caraway, Musk, Star Anise, Patchouli
Middle: Iris, Patchouli, Osmanthus, Musk
Base: Sandalwood, Cedarwood, Vetiver  

HOW IT WEARS
Patchouli Patch has a delicate and elegant earthy spice that hugs the skin. The Patchouli note is the hero however this is absolutely not your hippy Patchouli vibe at all. Patchouli Patch is complicated and sophisticated giving us around 6 -8 hours wear on the skin.

LORE LOVES
This is a must for any Patchouli lovers out there as the Patchouli note is really the star of the show, yet it's still a completely unique Patchouli fragrance. The gentle spice makes the Patchouli sing, and we love the complex yet perfectly balanced blend of this fragrance.

PERFUMER
Bertrand Duchaufour and Evelyne Boulanger

ABOUT THE BRAND 
L'Artisan Parfumeur, the original niche perfume house was launched in 1976. The iconic French perfume house has paved the way for niche perfumes, while working with some of the world's best noses. L'Artisan Parfumeur continues to innovate and create artisan, niche perfumes. A perfume collection for the perfume connoisseurs, L'Artisan's signature perfume style remains at the forefront of the niche perfume world setting trends and creating unique masterpieces.

FREE RETURNS
Love your fragrance or return it for free. Learn more about The Lore Promise here. 
1 in stock