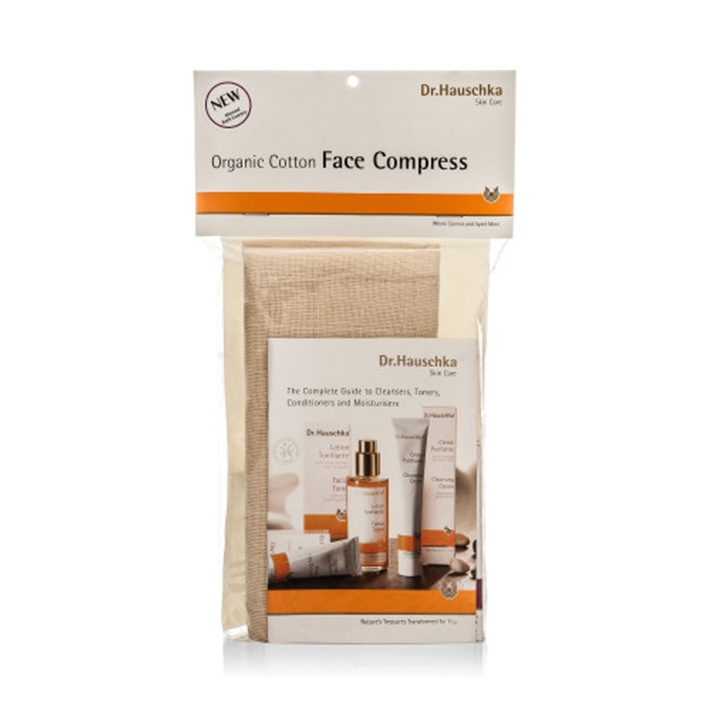 Organic Cotton Face Compress Pack
This naturally soft muslin compress is easy to use for daily cleansing, make-up removal and when using face masks.
Using a muslin cloth when cleansing adds a gentle exfoliation to the skin. Includes a Moor Lavender Calming Bath Essence Trial Size 10ml.
100% organic hand-picked cotton, unbleached. Size: 31.5cm x 31.5cm

Note: Machine wash prior to initial use.
This kit contains an 80cm square Organic Cotton compress cloth along with a Moor Lavender Calming Bath Essence Trial Size 10ml.

Application:
1. Fill a basin with warm water.
2. Add 1 cap full of the Moor Lavender Calming Bath Essence(or your bath essence of choice).
3. Fold the compress cloth and place in the water.
4. Squeeze out excess water and wrap the cloth over the whole face.
5. Gently hold your hands along the jaw line, then up over the eye and forehead area.
6. This action stimulates the lymphatic system which is very important for healthy skin.
7. Hold the cloth on the face for 30 seconds, while inhaling the aroma that is released.
8. Repeat this process 3 times before cleansing.

Tips To melt away the tension of an aching neck, swirl a few drops of Moor Lavender Calming Bath Essence into a basin of hot water, wring the compress and apply it still warm to the back of the neck.
4 in stock