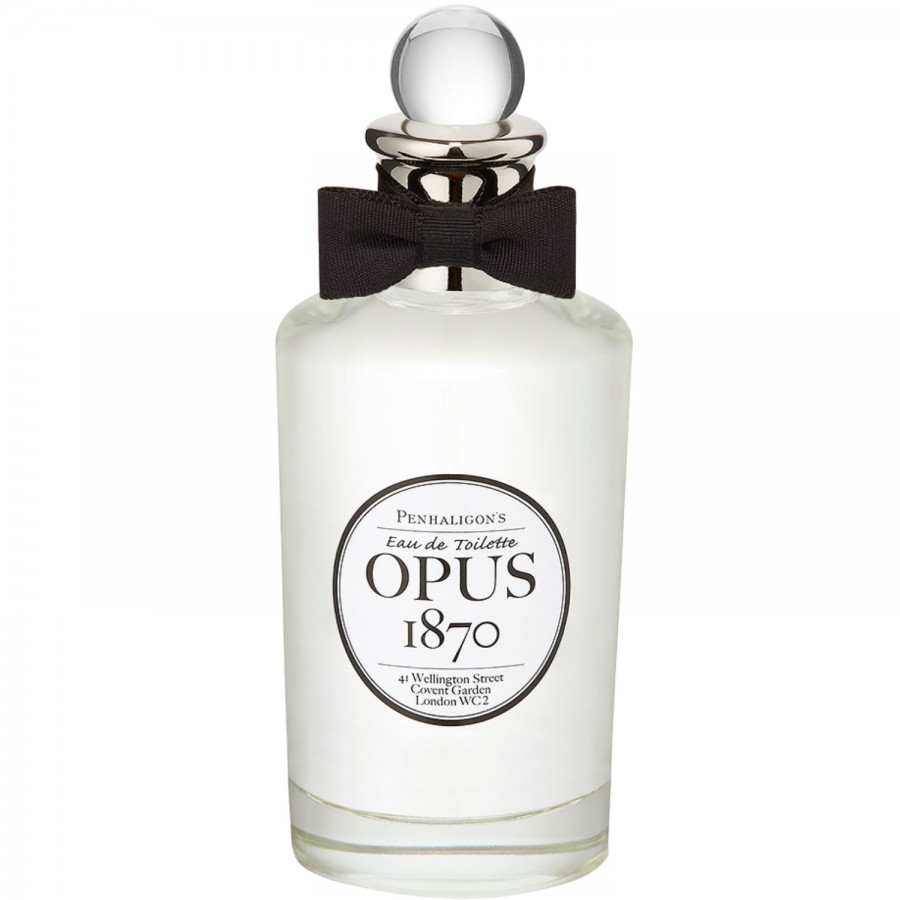 Opus EDT 100ml
A masterpiece, of course. Classic, without ever being de rigueur. Just like a musical opus, Opus 1870 is a piece of artwork, blending notes in a masterful composition. Opus 1870 is a wonderful fusion of classic and modern perfumery from Penhaligon's. A smoky, woody fragrance that takes us from its crisp and citrus opening to a spicy, slightly smoky wood base with a sophisticated airy breeze. A magnetic fragrance with a unique mystery to it, like the trunk and the roots of the giant Cedar Tree that has seen hundred of years, so many lifetimes and stories, Opus 1870 reveals more and more the closer you look, or should we say smell. Intimate and ethereal, Opus 1870 draws you in for another smell.

NOTES
Top: Bourbon, Black Pepper, Yuzu, Coriander
Middle: English Clove Rose, Cinnamon, Incense
Base: Cedarwood, Australian Sandalwood, Guaiac Wood, Musk

PERFUMER
Undisclosed

HOW IT WEARS
Opus 1870 is an Eau De Toilette which should give the wearer anywhere from 4 – 6 hours of longevity on the skin. It's Coriander freshness and sweet Cinnamon spice combine gracefully with Citrus, Pepper, Woods and Incense making sure never to be overpowering or overwhelming, but just enough to make you want to stay close. An intimate, wispy and spicy wear with moderate projection and longevity.

LORE LOVES
Woody and warm, but fresh and clean all at once. We love how Opus 1870 smells perhaps like a well-frequented barbershop of days gone by. Clean hair and fresh, smooth flesh. Comforting and uplifting, but never overwhelming, so you can inhale it's fresh, spicy, depth from close proximity… which you will want to do more than is considered decent…

ABOUT THE BRAND
A classic English perfume house, William Penhaligon owned a barbershop, which became a perfumery in 1870, launching his first fragrance in 1872. This fragrance was created regularly for its many fans until the store was destroyed in The Blitz of 1941. Despite the store being destroyed, the fragrance house endured and was honoured with a Royal Warrant by the Duke of Wellington in 1956 for manufacturing toiletries. Many of the classic scents in Penhaligon's collection remain to this day, while many modern scents have been added. Penhaligon's remain true to William Penhaligon's vision of fine, traditional perfumes and techniques.
1 in stock