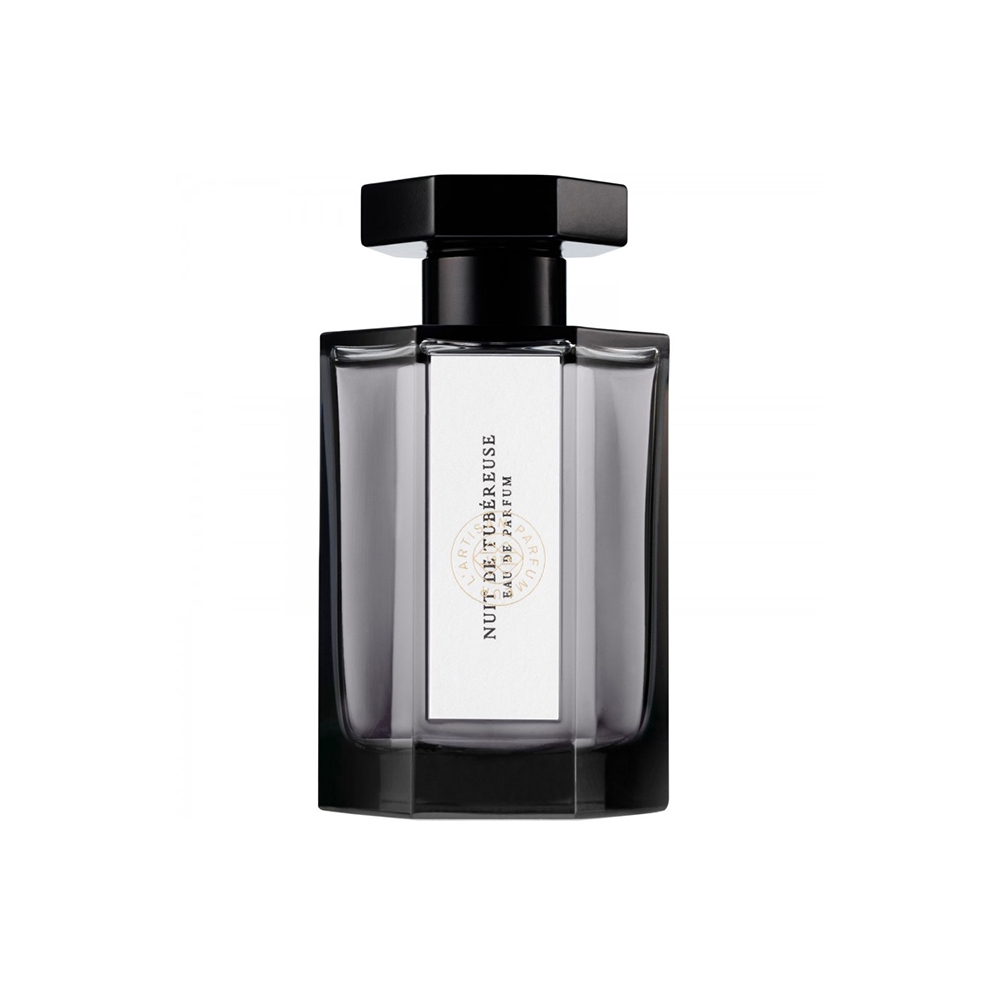 Nuit de Tubereuse EDP 100ml
Nuit de Tubéreuse is a novel interpretation of Tuberose, exploring all the facets of this mysterious and carnal flower. The infamous flower known for its seductive qualities has a rich and creamy white floral tone that blooms in the night. There is a hot tropical tone, which is then cooled by notes of Pink Pepper and spicy Green Mango. Nuit de Tubéreuse reveals a gentle Tuberose as never smelt before. The night is perfect for this veiled and nocturnal tuberose fragrance full of mischief and play.

NOTES
Top: Pepper, Clove, Mandarin
Middle: Tuberose, Rose, Ylang Ylang, Mango
Base: Precious Woods, Angelica, Musk, Resins

HOW IT WEARS
This is a sweet, warm, fruity and deep Tuberose fragrance. The Pink Pepper and Mandarin create a sparkling and innocent opening, however it soon moves to sexy and seductive with a resinous dry down of Musky Woods. We generally get around 6 – 8 hours wear with this fragrance.

LORE LOVES
Like a walk through old mansion gardens, having slipped out for some fresh, cool night air from the night of celebration inside…perhaps even a masquerade ball. Warm, overdressed bodies dancing in reverie, sipping champagne from the table draped in exotic fruits. Fans, fancy gloves, pearl chokers and the like. This fragrance is soft and sumptuous, a Tuberose to make us all weak at the knees and succumb to its mischievous charms.

PERFUMER
Bertand Duchaufour

ABOUT THE BRAND 
L'Artisan Parfumeur, the original niche perfume house was launched in 1976. The iconic French perfume house has paved the way for niche perfumes, while working with some of the world's best noses. L'Artisan Parfumeur continues to innovate and create artisan, niche perfumes. A perfume collection for the perfume connoisseurs, L'Artisan's signature perfume style remains at the forefront of the niche perfume world setting trends and creating unique masterpieces.

FREE RETURNS
Love your fragrance or return it for free. Learn more about The Lore Promise here. 
2 in stock