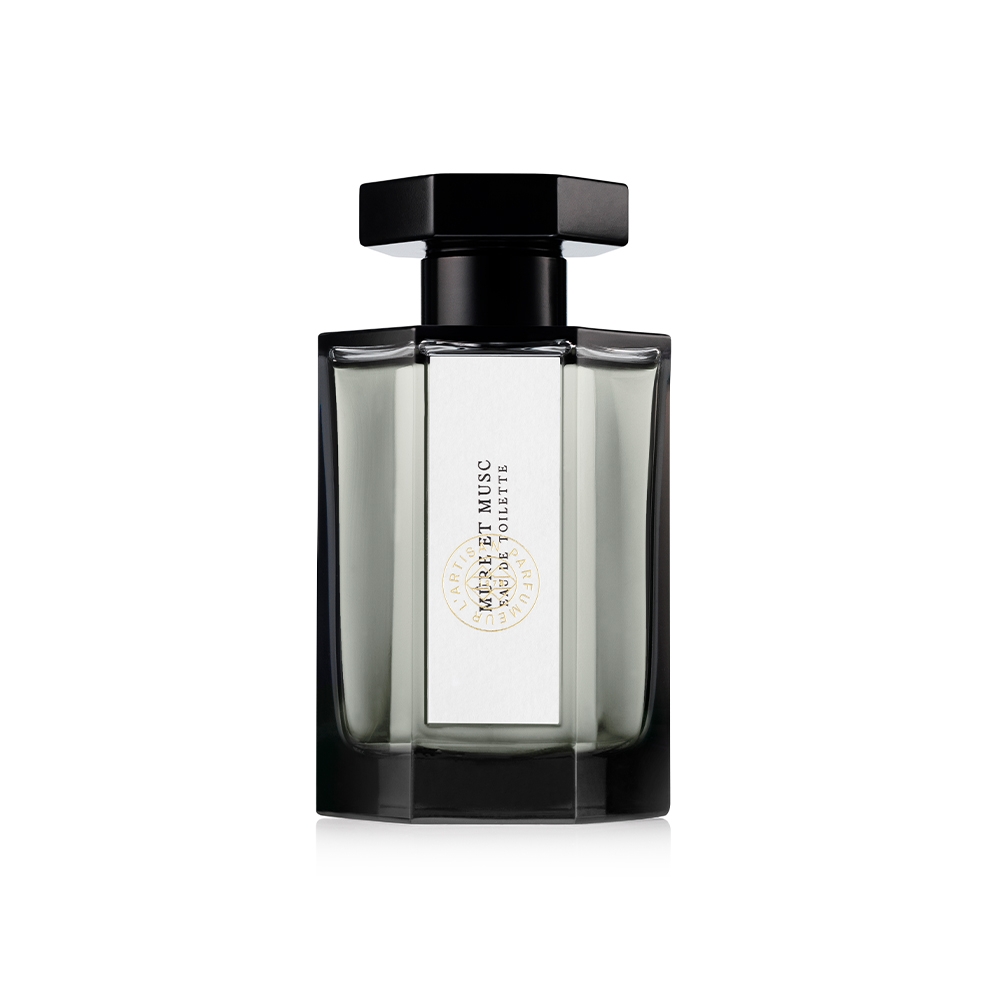 Mûre et Musc EDT 100ml
In 1978, the creator of L'Artisan Parfumeur Jean Laporte had the inspiration to create a scent based on the scent of a Blackberry accord. Non-existent in perfumery, Laporte went about creating this molecule – the warmth of cooked Raspberries and the juicy tone of Blackcurrant creating the perfect illusion of a Blackberry. It is a scent that you can almost see, smell and touch. Recreating Laporte's childhood memories of wading through long green grass on a summer day picking fresh berries. The addition of White Musk softens and contracts the juicy and sometimes tart berry tones making this fragrance easy to wear, soft and sophisticated with a little twist. For a brand renowned for their innovation in perfume, L'Artisan's Mûre et Musc has stood the test of time, remaining a classic and favourite in the collection.

NOTES
Top: Lemon, Orange, Mandarin, Basil
Middle: Blackberry, Red Berries
Base: Musk, Oakmoss

HOW IT WEARS
We get a really crisp and fresh opening, like a tart berry being squashed. Then the Musk note comes alive and this fragrance morphs into a deeper woody dry down. A touch of sweetness remains, making this subtle yet delightful. We generally get around 6 or so hours wear on the skin with Mûre et Musc .

LORE LOVES
Mûre et Musc opens unexpectedly with a clean and almost salty zest. This aromatic opening creates a beautiful clean tone. We love that this fragrance suits so many moods; it's a classic for a reason. Musk can be so evocative for many, its a scent like the skin but more, its familiar, its comforting yet it can often be hard to place. The addition of the Berries creates a playfulness to this familiarity, which we love.

PERFUMER
Olivia Giacobetti

ABOUT THE BRAND 
L'Artisan Parfumeur, the original niche perfume house was launched in 1976. The iconic French perfume house has paved the way for niche perfumes, while working with some of the world's best noses. L'Artisan Parfumeur continues to innovate and create artisan, niche perfumes. A perfume collection for the perfume connoisseurs, L'Artisan's signature perfume style remains at the forefront of the niche perfume world setting trends and creating unique masterpieces.

FREE RETURNS
Love your fragrance or return it for free. Learn more about The Lore Promise here. 
2 in stock