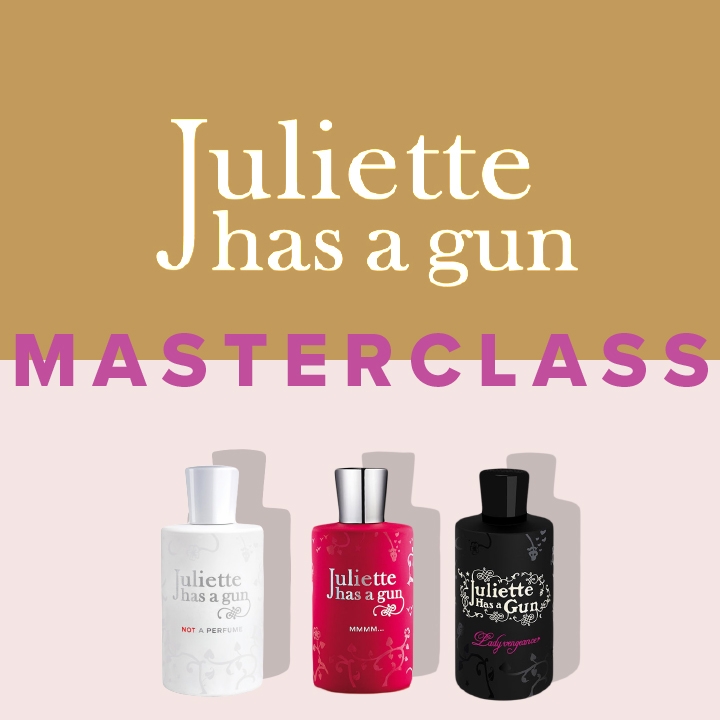 Masterclass – Juliette has a Gun 12/11/19
IN THIS EXCLUSIVE MASTERCLASS YOU'LL DISCOVER:
• Why the Juliette has a Gun collection is so incredible
• The fragrance world of creator Romano Ricci
• The fascinating stories behind the collection

YOU'LL LOVE:
• Smelling and identifying each perfume in the range
• Exclusive access to our store after hours!
• The incredible knowledge and insight from our fragrance experts
• Choosing your signature scent from the collection

THERE'S MORE!
• Enjoy a special goodie bag with any Juliette has a Gun purchase over $199 made on the night!

TUESDAY 12TH NOVEMBER 6:45pm - 8:30pm (bookings essential)
BUBBLES ON ARRIVAL

At our store 313 Brunswick Street, Fitzroy VIC 3065

Masterclass tickets cost $49, which is redeemable on Juliette has a Gun sales of $199 or over.

Please arrive promptly at 6:45 pm — no latecomers.
The $49 booking fee is non-refundable.
16 in stock