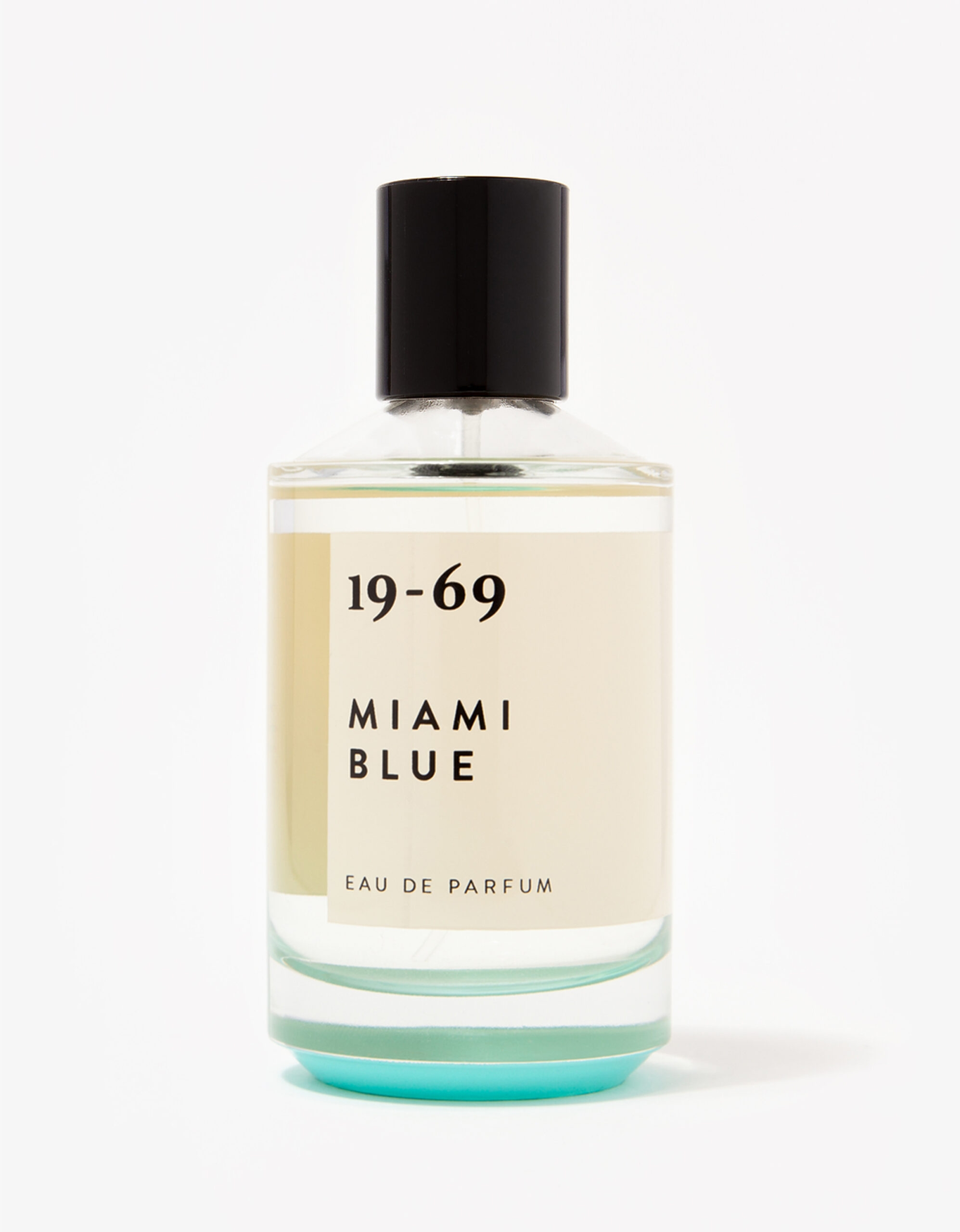 Miami Blue EDP 100ml
Dedicated to an era in Miami when champagne baths were on the charts. Referred to as Paradise Lost in the 1980s and the tv-show Miami Vice was all the rage. The scent is fresh and aquatic.

"Miami – a metropolis with deep roots in art and cultural diversity, surrounded by sunshine, white sand and the ocean. Referred to as Paradise Lost in the 1980s. During this period Hotel Mutiny stood out as a lush oasis within the apocalypse and hosted a free trading zone and a never-ending party with gorgeous models, kingpins, and legendary artists. The TV-show Miami Vice has been a major influence on fashion and includes Armani jackets in pastels, rolled up sleeves." Johan Bergelin


NOTES
Top: Lemon, Ginger, Aldehyde
Middle: Cocaine Accord, Rose Oxide, Calone
Base: Amber Xtreme

PERFUMER
Johan Bergelin

HOW IT WEARS
Miami Blue opens with a clean and crisp aquatic feel. The brightness of Lemon is softened by the fresh Aldehydes. Of course this fragrance has a Cocaine note to really capture Miami in the 1980's! The result is a scent that turns from a crisp and clean aquatic that has a cooling effect like a margarita under the hot sun, into a dirtier scent with a hint of sweetness from the Rose note and an earthy aquatic feel that the animalic Amber note creates. It takes us from day-time innocence to night-time decadence. We get amazing wear from this fragrance, generally 8 hours on the skin, sometimes more.

LORE LOVES 
We love the excess of the 80's and this fragrance transports us to Miami on a hot day, by the waters edge. Handle bar moustache, pastel coloured open shirt and an 80's rock ballad pumping to perfectly complete the image. The aquatic notes of Miami Blue start off clean, crisp and fresh much like Miami appears on the surface during the day then settles into a gritty earthy aquatic on the skin, much like Miami after dark when people come out to play.

ABOUT THE BRAND
Founded by Swedish artist and product developer Johan Bergelin in 2017, 19-69 is a fusion of artists from Scandinavia, France and Italy working passionately on this collection. 19-69 is a range to push boundaries and explore art. Based on iconic moments throughout history, 19-69 represents freedom, tolerance and counterculture.

FREE RETURNS
Love your fragrance or return it for free. Learn more about The Lore Promise here. 
Out of stock
Get an alert when the product is in stock: