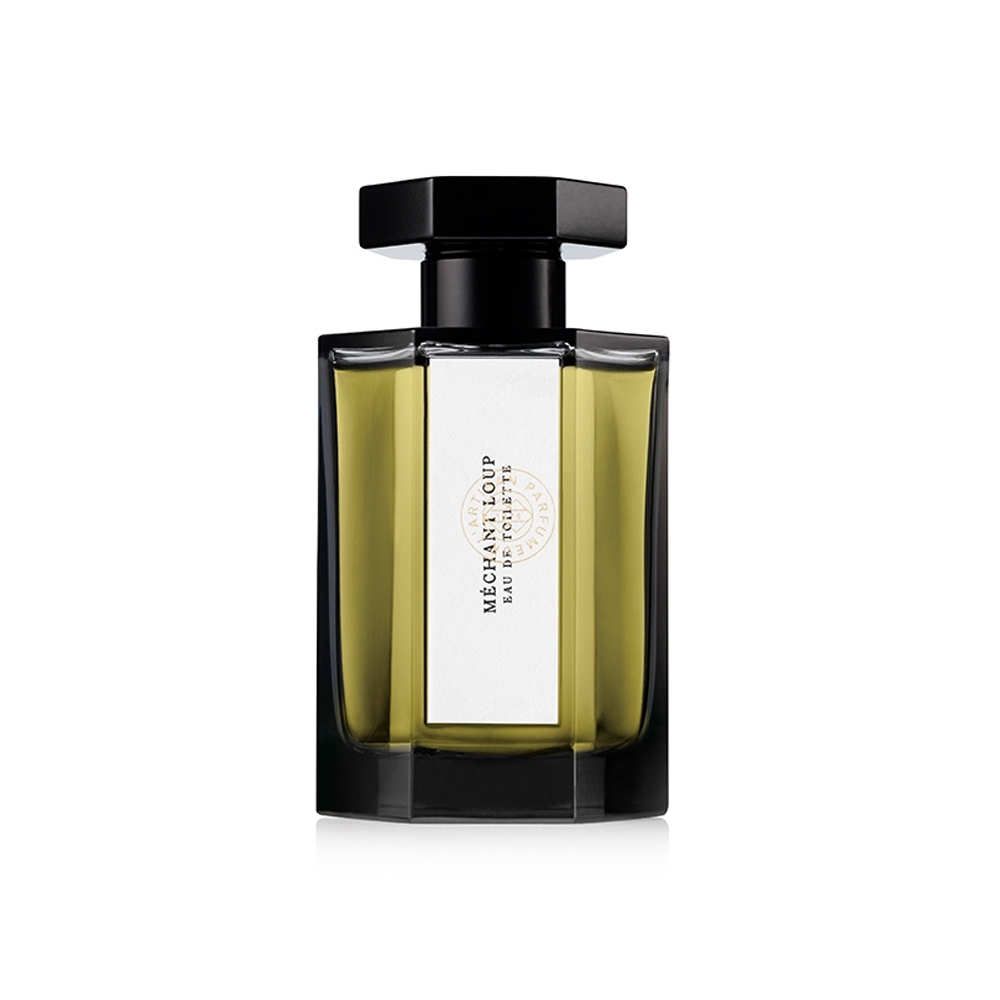 Merchant Loup EDT 100ml
Mechant Loup is a mysterious adventure through an abstract fragrant forest. A clever play on expectations, Mechant Loup (which translates to Big Bad Wolf or Angry Wolf), takes us into the land of fairy tales, delving deep into the dangers of the dark forest. Little Red Riding Hood wanders through the forest, she steps on twigs and autumn leaves as she innocently wanders to her Grandmother's house. The warm scent of the forest – dry earthy notes, humid woods and sap drying on the bark fills the forest air. The bitter sweet aroma of Resins, Roasted Hazelnuts, Honey, Praline and Liquorice distracts and successfully temps Little Red Riding Hood as The Big Bad Wolf prepares to make his devious move….

NOTES
Top: Hazelnuts, Liquorice
Middle: Honey, Praline
Base: Sandalwood, Myrrh, Cedarwood

HOW IT WEARS
We can really detect the Liquorice in the initial spray of Mechant Loup, however with some time the Honey and Hazelnut come alive to soften the intensity of the Liquorice to settle into a gorgeous gourmand fragrance. Moving into a warm, earthy and resinous fragrance, Mechant Loup has quite good longevity on the skin, we generally get around 8 hours. It's not too loud on the skin; Mechant Loup sits so softly and beautifully.

LORE LOVES
We love this surprising gourmand fragrance; Mechant Loup has such a wonderful nutty, aromatic tone. It gives us the feeling of being in a log cabin in the middle of the forest. The slightly salty Liquorice note mingling with the Cedarwood of the cabin's structure, fireplace blazing, roasted hazelnuts and praline in hand. The warmth and aromas of the cabin in the middle of the forest.

PERFUMER
Bertrand Duchaufour

ABOUT THE BRAND 
L'Artisan Parfumeur, the original niche perfume house was launched in 1976. The iconic French perfume house has paved the way for niche perfumes, while working with some of the world's best noses. L'Artisan Parfumeur continues to innovate and create artisan, niche perfumes. A perfume collection for the perfume connoisseurs, L'Artisan's signature perfume style remains at the forefront of the niche perfume world setting trends and creating unique masterpieces.

FREE RETURNS
Love your fragrance or return it for free. Learn more about The Lore Promise here. 
1 in stock