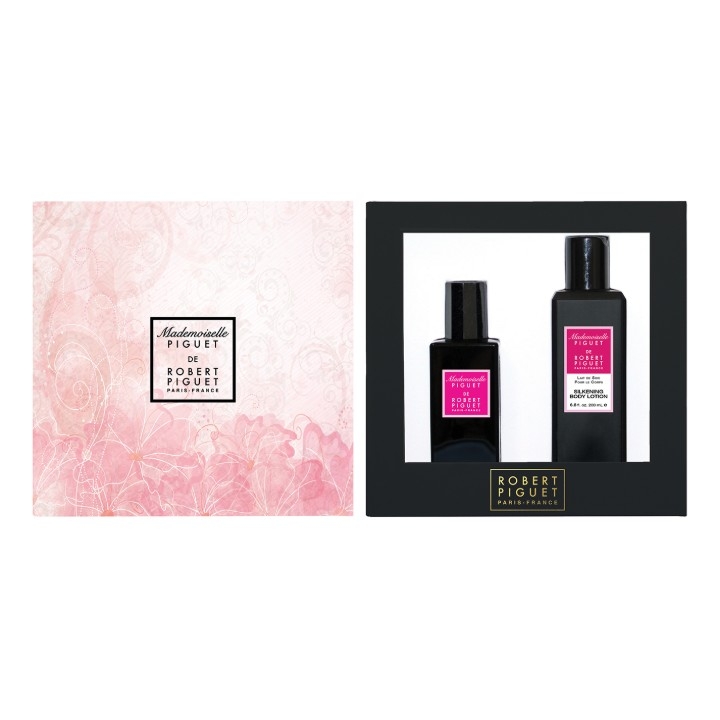 Mademoiselle Piguet Gift Set – 100ml EDP + 200ml Body Lotion
First time at Lore...and in a beautiful gift set perfect for christmas! Includes the 100ml EDP with a FREE 200ml Body Lotion to layer your fragrance.

Mademoiselle Piguet by Robert Piguet is a radiant and modern floral fragrance that pays tribute to both the romantic and sensual associations of orange blossom's alluring character — the perfect addition to the Piguet family of feminine masterpieces.

The radiant Mademoiselle Piguet captures the beguiling beauty of orange blossoms, from their bright verdancy to their rich warmth. The exhilarating citrus prelude suggests a lighthearted character, while the smoky sweetness of tonka beans lends the scent a sensual touch. Clinging to the skin like warm silk, Mademoiselle Piguet enchants with its gentle and charming accords.

Warm and inviting; Mademoiselle Piguet captivates with graceful allure.
Out of stock
Get an alert when the product is in stock: